Entrants to this year's Marmotte Alps sportive have been notified of coronavirus measures in place at this year's event - with no hugging and mandatory masks at feed zones among the new rules being enforced.
Ranking among the very toughest - and biggest - of Europe's premier sportives, each year La Marmotte Alps sees thousands of amateur cyclists tackle a gruelling 174km course finishing with the iconic climb of Alpe d'Huez.
Originally scheduled for 5 July, organisers postponed this year's ride until 5 September because of the coronavirus pandemic. They also drastically reduced the number of entrants from 8000 to 5000.
And, despite the flurry of cancellations of similarly scaled events like L'Etape du Tour, La Marmotte appears primed to go ahead.
In the past week entrants received an update from the organisers setting out some of the new health and safety measures in place at this year's Marmotte.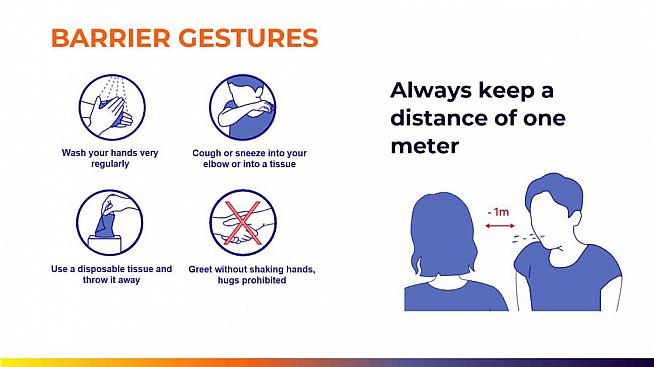 In the first instance, entrants with any symptoms or who have felt ill in the days before the event (fever, dry cough, sore throat, headache, fatigue, shortness of breath, loss of taste) or who fall within high risk groups are invited to stay at home.
Once at the event, riders are reminded to keep a distance of one metre from one another, wash their hands regularly, cough or sneeze into their elbow or a tissue, and resist the urge to shake hands or hug fellow riders.
Procedures around registration and feed zones will also be altered to take into account the coronavirus risk. Riders will be required to wear a face covering when collecting their entry pack, in the exhibition village, at feed zones, and immediately on finishing the ride.
All event infrastructure has been moved outdoors, and registration will be paperless to minimise the need for physical contact.
Finally, entrants should take note that energy bars will not be available at feed stations this year, only drinks. Riders will instead receive their energy bars at registration.
In other words, you'll need to carry enough food with you from the start to last the entire course.
Ride La Marmotte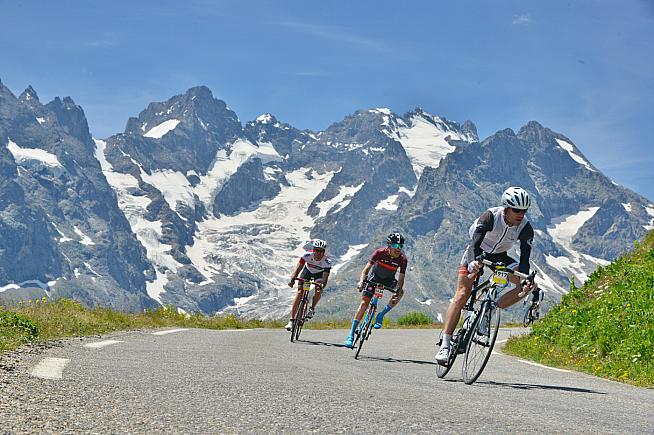 If this year's restrictions haven't put you off, you can - surprisingly - still ride La Marmotte.
This is something of a unique chance; entries usually sell out within days of opening, but with coronavirus no doubt affecting the travel plans of hundreds of entrants there are still places remaining on this year's event.
Entries are priced €110, while there is also the option to ride the Marmotte Rando - which splits the course over two days' riding - for €70.
Odd as it seems, if you're willing to forgo the finish line hugs, this may just be your best chance to ride La Marmotte. Find out more and enter at https://inscription.cyclingclassics.fr/list.php.
0 Comments