Today sees the launch of the govenment's Fix Your Bike scheme, offering £50 vouchers for the repair of bicycles.
The scheme is intended to encourage more people to take up cycling, relieving reliance on cars and public transport during the coronavirus outbreak and beyond.
The hope is that people will use the scheme to repair neglected and unused bikes - Cycling UK estimates there may be over 16 million such bicycles in the UK.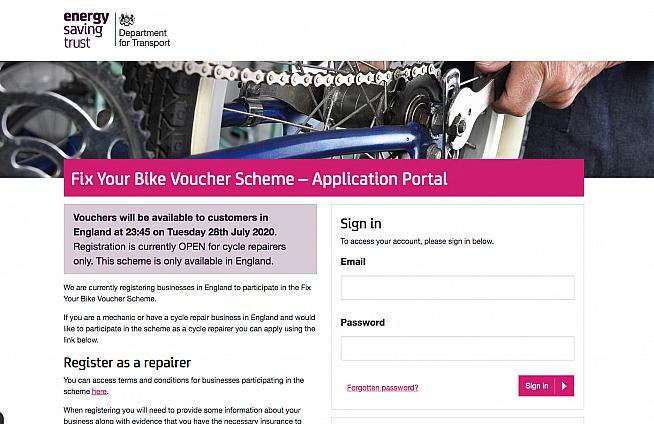 > Pop-up "Bike Doctors" to assist government voucher scheme with free cycle triage >
To apply for a voucher, visit the Energy Saving Trust website at fixyourbikevoucherscheme.est.org.uk.
Applications will open at 23:45 on Tuesday 28 July. There is a maximum of two vouchers per household, and the government are requesting applicants to consider those who may be more in need when applying.
The vouchers will be valid at participating bike repair businesses across England (but not Wales, Scotland or Northern Ireland unfortunately).
Repairs up to £50 will be covered by the voucher, with customers liable for any costs exceeding this amount.
The vouchers will be released in batches, with today seeing the release of the first 50,000 vouchers. Up to half a million vouchers will be available in total.
"By encouraging people to get their old bikes out of the back of the shed fixed and safe to ride, the scheme will help more people choose cycling over public transport as a convenient way to travel, for example when going to the shops or seeing friends," says the government website.
Find out more and apply for a voucher at fixyourbikevoucherscheme.est.org.uk.
0 Comments