For many years now passionate cyclists have teamed up with Le Loop for one of amateur cycling's toughest challenges: riding the full course of the Tour de France.
WIth 21 stages typically covering 3,500km - and multiple mountain passes - over three gruelling, unforgettable weeks, Le Loop offer a truly unique cycling experience.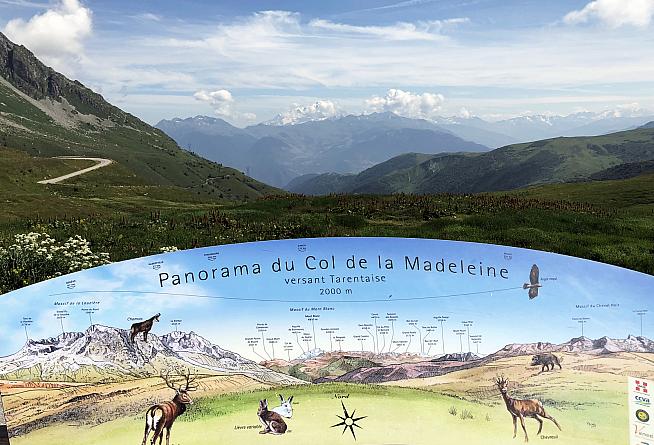 If the full course is too ambitious to start with, shorter Loops of 2-10 stages are also available. Each tour is fully supported with experienced ride leaders, catering and support staff to look after cyclists' every need on the road, and afterwards.
The postponement of this year's Tour de France meant that this year's Le Loop was cancelled - but the good news is that the team are already looking forward to 2021's Tour.
Denmark to host Grand Départ
While full course details won't be revealed by Tour de France organisers ASO until mid October, we do know that next year's Tour will start with three stages in Denmark.
Like the 2021 Tour de France, Le Loop will start with a flat 13km time trial in the Danish capital Copenhagen.
"A leisurely start to our adventure, this short stage takes in some of the sights and scenery of what is arguably the world's foremost cycling city," say Le Loop in their stage preview.
"For the pros this will be a fast inner-city time trial, on closed roads with no obstacles - for us it'll be a chance to warm our legs up, and enjoy the rare experience of an urban environment where the cyclist is king. We'll join the 40,000 Danes who cross the Queen Louise Bridge every day (it's the world's busiest cycle path), we'll admire Eriksen's Little Mermaid statue, and we'll roll past Tivoli Gardens: the world's second oldest amusement park."
The short opening stage leaves plenty of time for riders to explore the city and fuel up on Danish pastries ahead of the next day's effort.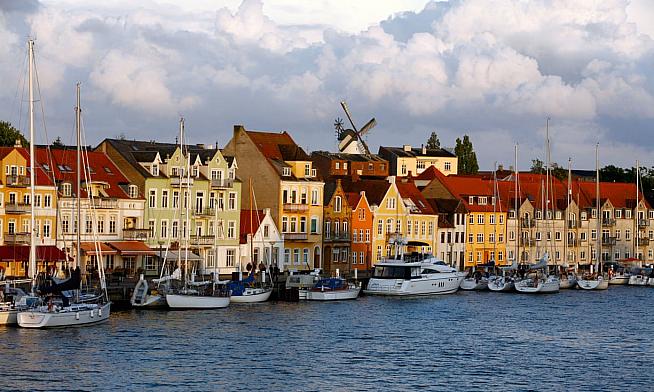 Stage 2 is a tougher affair at 199km from Roskilde to Nyborg. Much of the route hugs the coastline where winds rather than hills will be the main challenge facing riders.
"We'll set off from ancient Roskilde, and visit the Viking capital of Lejre (home of world champ Mads Pedersen) before turning back to the coast for a couple of hours' riding through quiet seaside towns, and alongside the fjords of Inderbredning, Holbæk and Lammefjord," say Le Loop.
"Then we'll tackle three of Denmark's steepest hills in quick succession, though their respective gradients (5.8%, 4.7%, 5.6%) shouldn't give us too much trouble - as many Danish cyclists will tell you, "the headwinds are our mountains."
Completing the Danish trilogy is Stage 3, 182km from Vejle to Sonderborg.
"The first couple of hours take us through Vejle's hilly hinterland to Jelling, and past the ancient runic stone known as 'Denmark's birth certificate'," say Le Loop.
"From there's it's south through lush green countryside to Kolding, where we'll admire the town's imposing 13th-century castle, and briefly skirt the coast (and pause for ice cream?) before warming our legs up via the steady (though uncategorised) hill between Binderup and Grønninghoved."
The course continues south through the cobbled streets of the UNESCO heritage site of Christiansfeld, and on to the Danish-German borderlands before a picturesque finish in the zero-carbon seaside town of Sonderborg.
Don't just watch the Tour de France - Ride it!
Next year's Le Loop will run from Friday 25 June to Sunday 18 July 2021.
If you'd like to sign up for a unique experience in the wheel-tracks of the world's leading cyclists, entries will open on 17 July 2020. Registration closes on 31 July, with entrants' deposits due 21-30 September.
Places for the full three-week Grand Loop sell out immediately each year, so you'll need to move fast.
For more details on prices, the booking process and Loop options, visit the Le Loop website at rideleloop.org.
0 Comments