British performance eyewear brand, SunGod, has today announced the launch of its new Pace Series of cycling glasses.
Comprising two models - SunGod Velans™ and Vulcans™ - the cycling-specific sunglasses use what SunGod describe as a cutting-edge 8KO™ lens technology to offer some of the clearest, strongest and lightest sunglasses available on the market.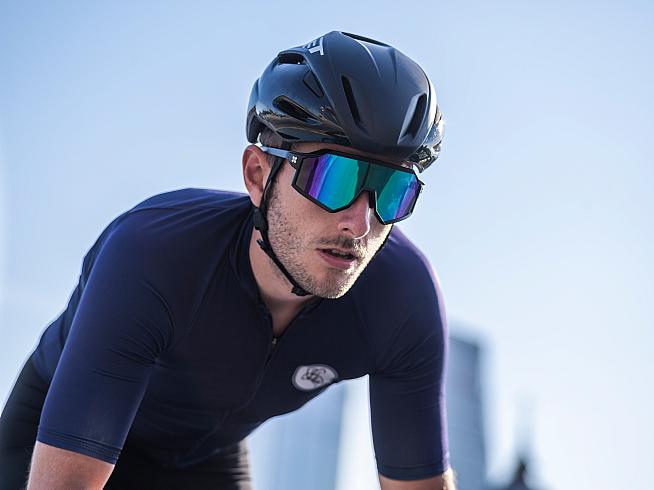 The new SunGod Velans and Vulcans are each available in either a half frame (TF) or full frame (FF) design.
SunGod Vulcans use a larger cylindrical lens, offering an outstanding 180° field of vision to increase spatial awareness on the roads and trails, whilst SunGod Velans use a refined toric lens to offer optical precision helping riders to spot every detail on the road ahead.
Riders can customise their glasses at no extra cost, and SunGod are backing their new range with a lifetime free repair guarantee, reflecting their faith in the durability of the materials and construction.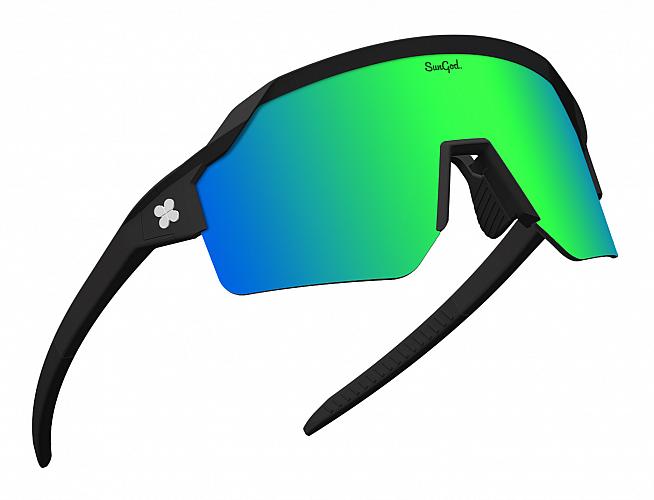 Launched in 2013 following a successful crowdfunding campaign, SunGod were co-founded by husband and wife team, Ali and Zoe Watkiss. The British direct to consumer brand offers a complete line of both performance and lifestyle sunglasses, as well as an extensive range of snow goggles.
Both the SunGod Vulcans and Velans use 8KO technology to offer optimal clarity, strength and weight savings.
Improving on the 4KO™ polycarbonate lenses found in the brand's previous PaceBreakers glasses, the new 8KO™ lenses are built from a nylon-based material featuring an in-mould construction and coated with a triple-layer scratch-resistant finish to help reduce chips and scratches that typically come with everyday use.
Hydrophobic and oleophobic treatments are also used to repel moisture, fingerprints and sweat, giving riders a clearer view of the road - particularly in rain and challenging light conditions.
Photochromic lenses for all ride conditions
As every cyclist knows, long days in the saddle inevitably mean changing conditions. For the first time SunGod now offers a new photochromic lens, literally morphing throughout a ride to suit the multitude of different light conditions that can be experienced during a single excursion.
The 8KO Iris™ is available in either a 'light Smoke to dark Smoke' or 'Clear through to Smoke with a contrast enhancing blue mirror' variant. The former is perfectly suited to riding in and out of tree cover, while the latter option uses technology from SunGod's Snow Series goggles, to cover you in the most challenging light - for example, on a bright summer's day in the Alps.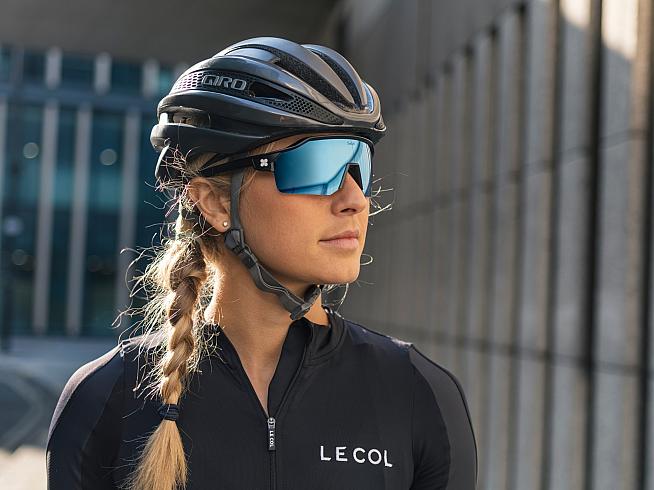 All of SunGod's glasses are customisable at no additional cost - allowing riders to choose their lens, frame, icon and ear socks to create a combination unique to them. With 8 options in each modular part - and 10 for lenses - there are over four thousand potential combinations to help riders, and their teams, stand-out from the crowd.
Ali Watkiss, CEO & Founder at SunGod said: "We are hugely proud to launch SunGod's brand new Pace Series. Designed by and specifically for cyclists, the Vulcans and Velans mark our move into cycling and a significant jump in our performance offering for riders.
"We've worked hard with our R&D teams to bring together new technologies, like 8KO and Iris, to produce a product that outperforms much of the larger competitors."
CMO & Founder, Zoe Watkiss, added: "Whilst striving to bring some of the most technically advanced sunglasses to market, we've also stayed true to our commitment of delivering an exceptional customer experience, every step of the way. All SunGods are built to order in our UK warehouse on the same day as ordering, and typically delivered to your doorstep next day - creating a market leading brand and customer experience."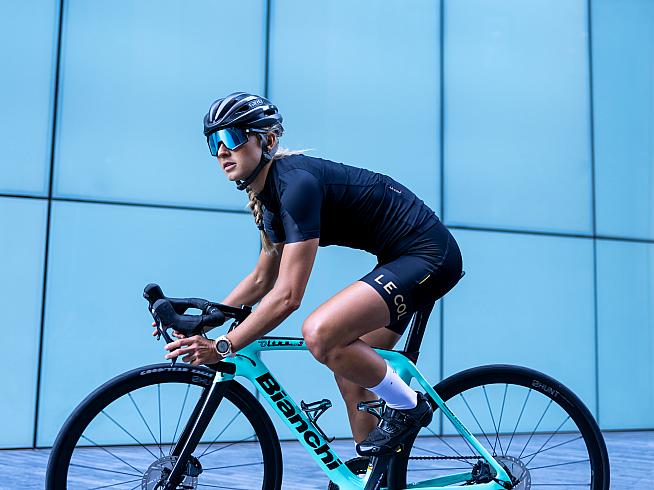 SunGod's new Pace Series can be spotted on the likes of John Archibald and Mark Stewart on the UK domestic race scene with both the Ribble Weldtite and Bianchi Dama race teams partnering with the eyewear brand for the 2020 season.
Prices start at £115 for the Velans TF and £140 for the full-frame version. The Vulcans are priced £125 for half-frame and £150 for the full-frame model.
For more information on the new range, and all of SunGod's sunglasses, visit www.sungod.co.
0 Comments