What is it with Etape du Tours - you wait months for news of one, and then four turn up all at once.
Hot on the heels of last week's confirmation that this year's postponed L'Etape du Tour will take place in Nice in September, Zwift have announced a Virtual L'Etape du Tour.
> September date confirmed for L'Etape du Tour 2020 >
The news comes as Zwift and Tour de France organisers ASO unveiled a Virtual Tour de France, featuring pro cyclists from the world's top teams battling it out on a selection of new courses on Zwift.
Cycling fans won't be left out, with Zwift staging their Virtual L'Etape du Tour over three consecutive weekends in July.
Each stage will feature a different parcours, including some new virtual worlds created especially for the Virtual Tour de France.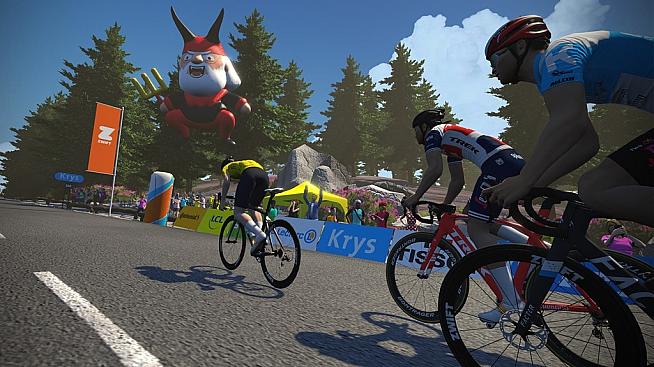 The Virtual L'Etape begins on the weekend 4-5 July on Watopia's Mountain Route. With 682m of ascent over 29.5km, it's not quite on par with the actual L'Etape du Tour - but expect a challenge nonetheless as your fellow riders won't be holding anything back.
Week two sees Zwift fans treated to a brand new course. Held over the weekend of 11-12 July, riders will tackle "challenging climbs and blistering sprints" over two laps of the new Casse-Pattes course.
The virtual sportive series concludes on 18-19 July with the queen stage, featuring an ascent of the legendary Mont Ventoux - or, as Zwift have called their new virtual homage, Mont Ven-Top.
With over 1500m of climbing in 22.9km, it's the toughest stage of all and promises a fitting finale to the series.
Find out more and sign up to ride the Virtual Etape at zwift.com.
0 Comments