A California cyclist has used Strava to recreate the Black Lives Matter (BLM) fist symbol on the streets of Cupertino.
Ryan Mackintosh posted his 30-mile ride on Reddit, under the caption "Despite my poor artistic abilities, I tried showing my support for the BLM movement through my rides."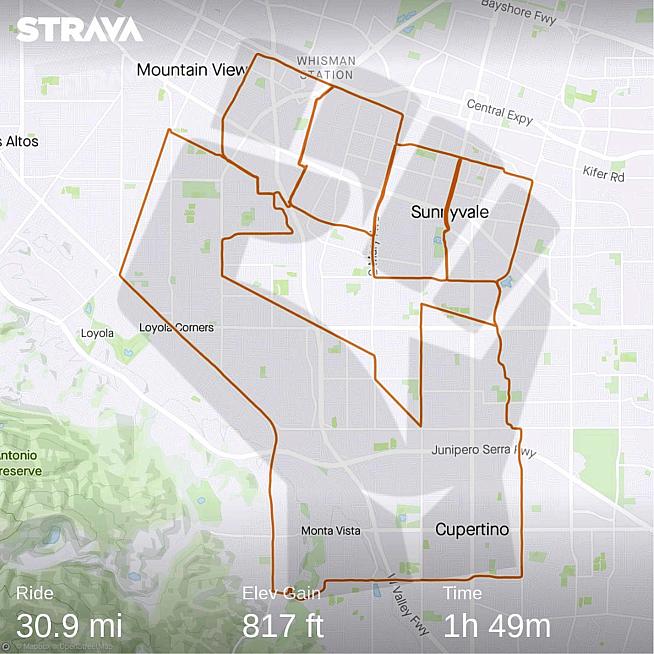 Ryan created the route using the route builder tool on Strava, then exported it to his Garmin cycling computer to get turn by turn directions.
Sharp-eyed readers may notice that the route departs from marked streets at various points.
Ryan explains: "in order to make the image match the BLM fist logo I had to pause my ride a few times and restart it at a specific point to draw some of the diagonal lines."
Founded in 2013, Black Lives Matter campaigns to "eradicate white supremacy and build local power to intervene in violence inflicted on Black communities by the state and vigilantes".
Black Lives Matter protests have taken place across the US and the UK following the killing of George Floyd by a white police officer in Minneapolis on 25 May.
0 Comments