Cycling broadcasters Rebecca Charlton and Laura Winter and Daily Telegraph cycling correspondent Tom Cary are preparing to take part in a virtual sportive on Zwift to raise funds for national blood cancer charity, Cure Leukaemia.
The event is to mark 'Geoff Thomas Day' on Saturday July 4th, with fellow sports journalists Matt Dickinson, Matt Smith and Jill Douglas, and Ribble CEO Andy Smallwood all showing their support for the event too.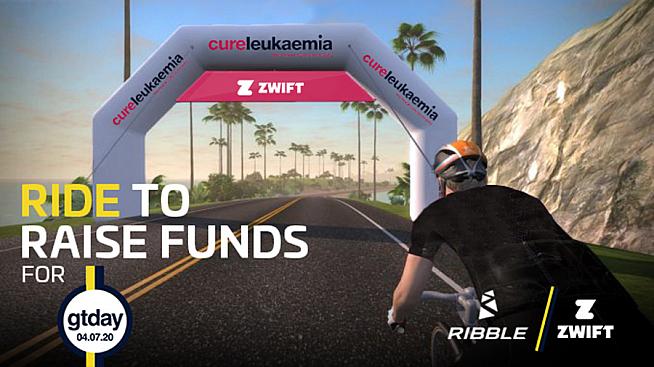 July 4th will be the 17th anniversary of blood cancer survivor, ex-England footballer and Cure Leukaemia Patron Geoff Thomas' diagnosis with chronic myeloid leukaemia. Geoff was due to be cycling stage 9 of the Tour de France, one day ahead of the professionals, before the COVID-19 crisis meant his GT15 event had to be cancelled.
Despite this setback, Geoff, in partnership with Ribble Cycles and Zwift, will be taking part in a virtual cycling event with potentially thousands of cyclists across the world with the aim of raising funds and awareness for Cure Leukaemia.
Ribble and Zwift have agreed two challenging Zwift routes for Geoff Thomas Day: the 25km 'Tour of Fire and Ice' route, and a more strenuous 89.3km 'Four Horsemen' route.
The ride - available to join here - is open to any cyclists with the Zwift app to take part in at 15:00 UK time on Saturday 4th July.
Participants will be encouraged to donate a minimum of £21 to the 'Ribble Ride to Raise Funds' JustGiving page, with all funds going to national blood cancer charity Cure Leukaemia.
Win a signed Tour de France jersey and Ribble frame
As an additional incentive, every person who donates to the page will be automatically entered into a prize draw to win one of three fantastic prizes: VIP Hospitality for two people at the final stage of the 2021 Tour de France in Paris, a custom Ribble bike frame worth £1,000, and a signed jersey from the winner of the 2021 Tour de France.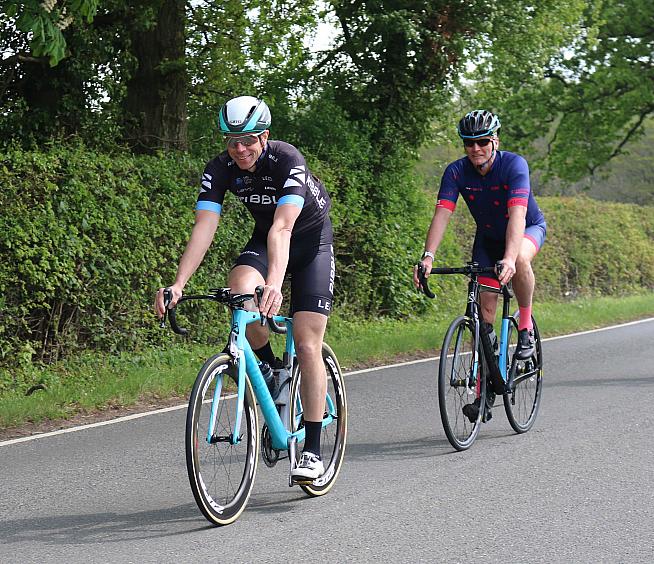 Geoff, who received the Helen Rollason award at the 2005 BBC Sports Personality of the Year Awards said:
"It was devastating to cancel our Tour de France event this summer, but July 4th represents a great opportunity to engage global virtual cycling community and help us raise as many funds as possible towards the £1,000,000 target we set ourselves this year.
"The day will mark 17 years since I was diagnosed with blood cancer and I would like to turn this unhappy anniversary into a positive by raising funds to help others this summer. All funds raised from Geoff Thomas Day will go towards funding research nurses across the United Kingdom, many of whom have been re-deployed to combat COVID-19 on the front-line.
"It is vital that we continue to fund our national network of specialist research nurses to ensure blood cancer patients across the country have access to potentially life-saving treatments for the disease. Globally, a person is diagnosed with blood cancer every 36 seconds, so I urge Zwift users across the world to get involved on Saturday July 4th.
"Cycling has played such an important part in my life since I went into remission and I know that if the international cycling community can get behind this fundraising event, we can achieve something very special."
Cycling journalist and broadcaster Rebecca Charlton said: "I had the pleasure of meeting Geoff many years ago now and have enjoyed following his inspiring cycling challenges closely ever since; and supporting where possible - it is remarkable what he has achieved since beating blood cancer.
"This is a brilliant idea from Geoff and Cure Leukaemia to raise funds and awareness during this challenging time we find ourselves in. I will be cycling the 'Tour of Fire and Ice' on July 4th and I hope we can encourage cyclists from around the world to join in and ride to raise funds."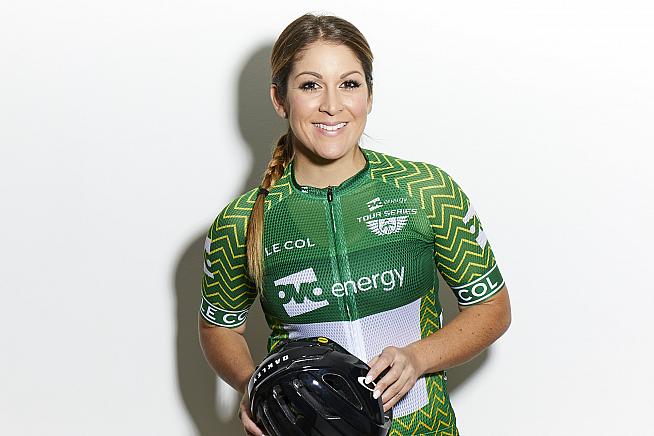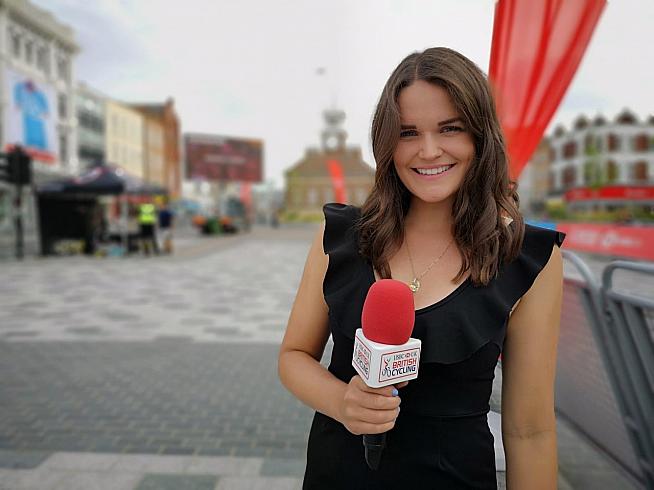 Also taking part will be broadcaster and commentator Laura Winter.
"I am so honoured to be part of the effort to get everyone involved and to raise money for Geoff and the team!" commented Laura.
"I'd love to see as many of you as possible on Zwift taking part in the two rides we have planned on July 4th. Zwift has been a lifesaver for me in lockdown, and it is a wonderful way to ride together and make a difference, wherever you are in the world."
Andy Smallwood, Chief Executive of Ribble added: "We have supported Geoff and Cure Leukaemia for a few years now and remain inspired by his remarkable story, so jumped at the chance to support his GT15 event to see how we could help raise funds for Cure Leukaemia.
"I'm delighted that, in partnership with Zwift, we have been able to create an exciting virtual challenge for riders of all abilities. We will be encouraging everyone to join this special virtual mass participation event to have some great fun, take on a challenge and to raise vital funds for life-saving nurses in the process.
 "I am signed up and ready to take part and look forward to cycling, albeit virtually, alongside Geoff."
To take part in one of the Zwift rides by donating to Cure Leukaemia, visit: bit.ly/ridetoraisefunds
0 Comments