Return coach transport for this year's Dunwich Dynamo ride has been cancelled, organisers Southwark Cyclists have confirmed.
The Southwark Cyclists group, which is run by volunteers as part of the London Cycling Campaign, has been providing coach transport back to London for riders on the Dunwich Dynamo for over 20 years.
This year's Dunwich Dynamo is set to take place on the night of 4 July. However, with the vast majority of riders relying on the coaches to get them home after the 193km overnight ride to the Suffolk coast, this year's Dynamo will likely see greatly reduced numbers.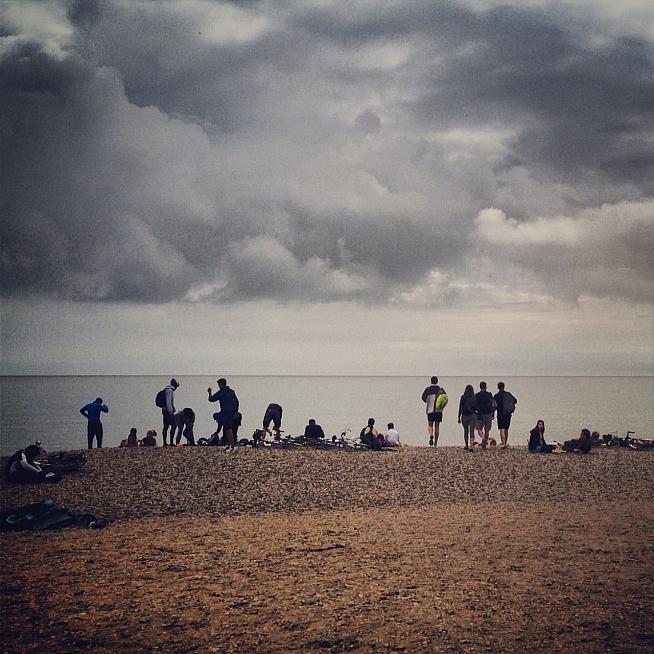 In a message to customers who had paid for a coach ticket from Dunwich back to London, Southwark Cyclists said:
"Due to the coronavirus crisis we regret we are no longer able organise transport for this year's Dunwich Dynamo. This is because we cannot operate coaches and follow guidance on social distancing.
"This announcement has been some time coming because we are very aware that the Dynamo isn't our event to cancel. And even though cancelling the transport doesn't stop the ride entirely, it is likely to make it very difficult for most people to take part.
"Southwark Cyclists are a local volunteer group and part of the London Cycling Campaign (LCC), we have organised coaches from this wonderful event for the past 21 years. Our aim has always been to encourage and support people to take part. Any surpluses have helped support the work of Southwark Cyclists and LCC."
Customers are being offered refunds for the cost of their coach ticket, but the organisers are also inviting riders to consider donating their fee to the London Cycling Campaign.
"All donations will help the charity continue its work making cycling in London safer and more enjoyable for everyone," say the organisers.
"Your contribution is particularly valuable at this tough and uncertain time, when it's important we support as many people as possible to make essential journeys by bike."
0 Comments