Ribble have added a new model to their acclaimed road bike line-up with the Ribble Endurance Ti Disc.
As the name suggests, the new bike features a titanium frame with dropped stays and a full carbon fork, in what Ribble say is a "modern day road-focused endurance machine."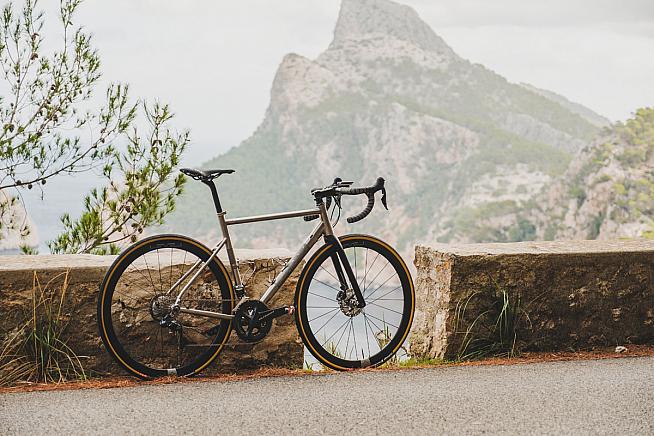 "We've built upon our successful Endurance range creating and hand-crafting the Endurance Ti - a machine that devours the big miles," said Ribble's Head of Product Jamie Burrow.
"Stiff, light and responsive it screams to be ridden fast and far - seamlessly fusing the exemplary feel and performance of a high-end racing bike with a versatile geometry and the fatigue-reducing qualities of titanium.
"With its infinitely comfortable ride feel, sleek looks and cutting-edge design features it is the perfect choice for the endurance rider looking for the perfect life-long companion to tackle the rigours of today's roads and expand their road riding horizons."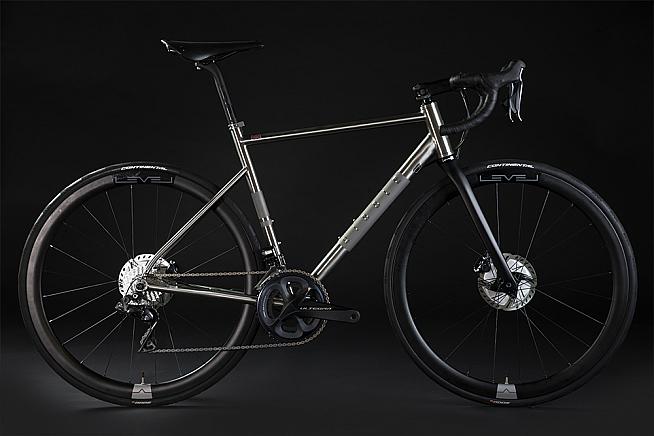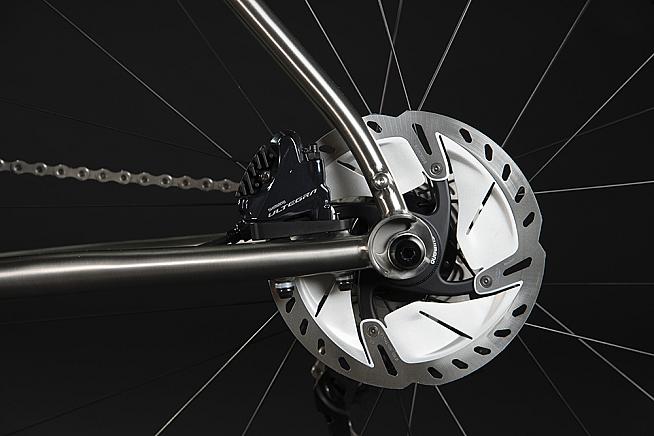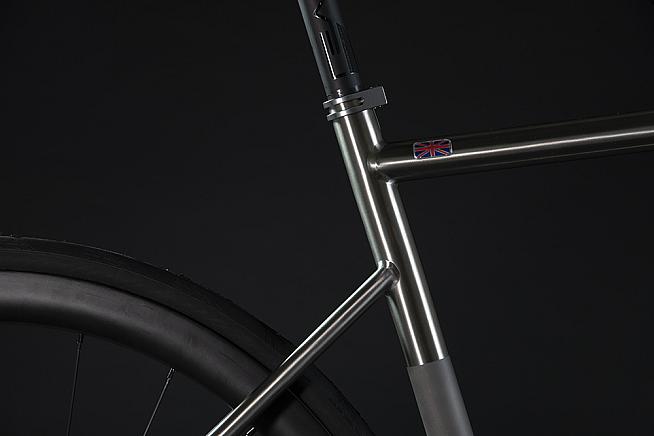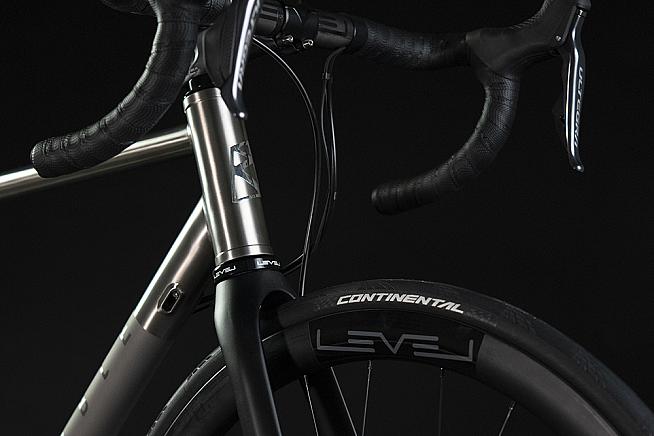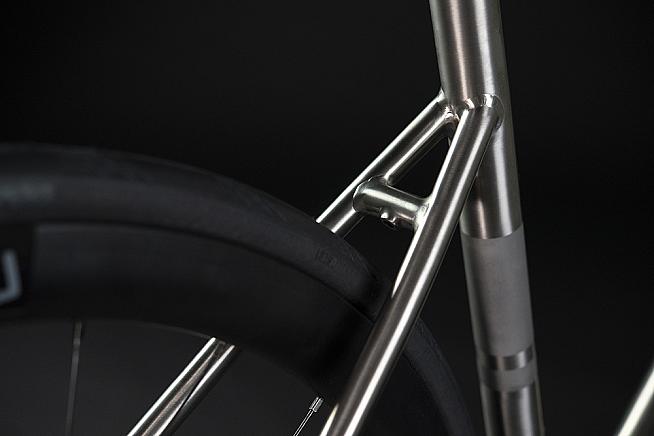 Design features of the new bike include a custom profiled and tapered triple butted 3AL/2.5V Titanium frame with brushed finish detailing completed with a classic chrome head badge.
Brake and gear cables are internally routed through frame and fork for a clean look. The frame is for disc brakes only, and compatible with mechanical or electronic groupsets.
Ribble say the dropped seatstay geometry "adds compliance by reducing the rear triangle, resulting in enhanced lateral stiffness for ultimate handling precision and optimal power transfer."
The Ribble Endurance Ti Disc comes in a choice of three suggested builds - Sport with Shimano 105 at £2,299, Enthusiast with Shimano Ultegra at £3,299 and the Pro with Shimano Ultegra Di2 at £4,299. Or, you can choose your own spec by using their online BikeBuilder tool.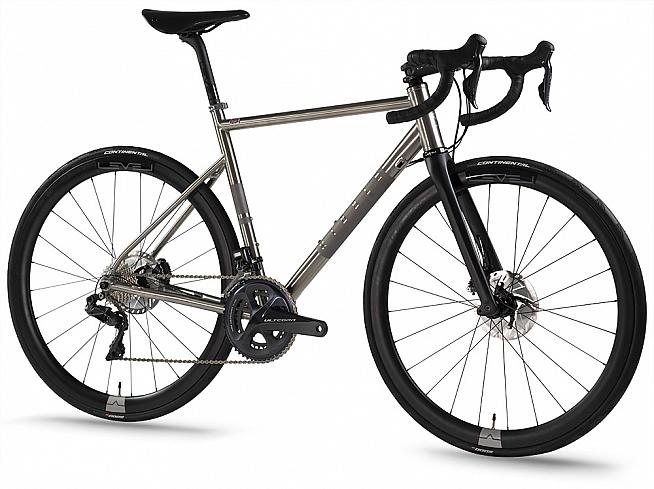 The Endurance Ti is available to pre-order now with shipping expected in mid June.
Find out more at www.ribblecycles.co.uk.
Ribble Endurance Ti vs CGR Ti
If you're wondering how the new bike compares to the Ribble CGR Ti we reviewed last year, there are a few differences.
> Ribble CGR Ti review: Titanium framed go-anywhere adventure bike >
The new Endurance Ti has a slightly more aggressive, racier geometry with longer reach and lower stack. The frame and forks have also shed around 300g, with Ribble claiming a frame weight of 1600g for a size medium plus 470g for the forks. That's pretty impressive, and should put a sub-8kg build within reach.
The lighter weight and tighter geometry comes at the expense of tyre clearance. Whereas the CGR Ti can take up to 40mm tyres without a problem, the Endurance Ti is approved for tyres up to 32mm.
This is comparable to fast endurance bikes like the Bianchi Infinito CV disc. It's certainly plenty of space for wider road tyres, and our guess is you could squeeze a set of cyclocross tyres in there too for some light gravel/off-road action.
The Endurance Ti has a considerably shorter wheelbase than the CGR Ti, which should result in nippier handling and a more sprightly feel on the road.
It's not rated for rack-mounted panniers, but with most bike packers tending towards frame and seatpost-mounted bags these days we can see the Endurance Ti being a popular choice for multi-day, fast paced touring.
We loved the ride feel and versatility of the CGR Ti, so if we get a chance to test the new Endurance Ti we'll be sure to post a review comparing the two.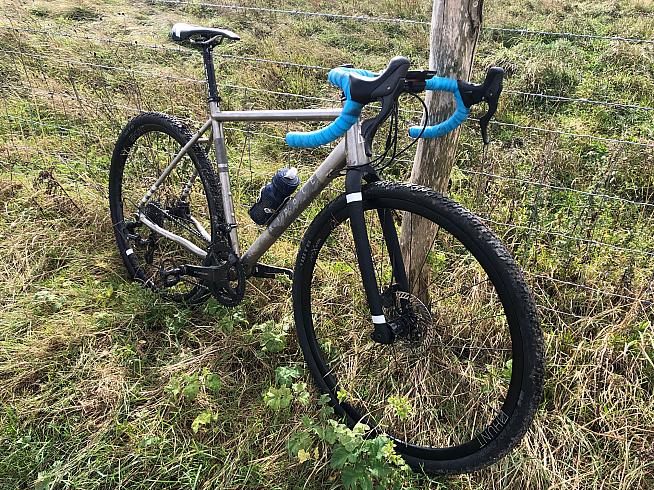 0 Comments