With the UK looking nervously to Europe and bracing itself for an expected spike in coronavirus cases, will sportives be going ahead?
Perhaps surprisingly, the answer is yes - at least for now. Major European sportives including the Strade Bianche and the Tour of Flanders have been postponed or cancelled, but here in the UK it's largely business as usual.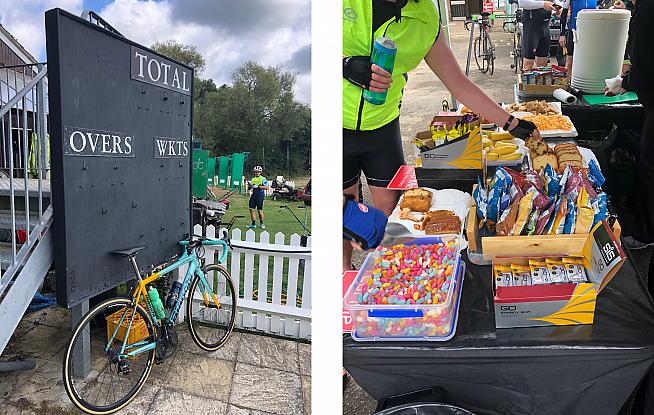 The country's largest sportive organiser, UK Cycling Events (UKCE), is going ahead with all planned rides pending further government advice. A statement on their website says:
"Following the latest Government briefing and advice, there are currently no plans to cancel any mass gatherings (events) in the UK, therefore all UK Cycling Events are going ahead as normal.
"For further details on all precautionary measures we have implemented, please read our Coronavirus Update."
Those precautionary measures include extra hand sanitiser at events, and minimising rider and staff contact at finish lines and registration areas.
The next events in the series are the Suffolk Spring Classic on 22 March and the Ridgeway Rouleur in Oxfordshire on 29 March.
You can see the full list of upcoming UKCE sportives here: www.ukcyclingevents.co.uk.
Sportives in the Evans Cycles Ride It series and by Velo29 are also currently going ahead, with no statement from organisers.
This weekend sees the Daffodils sportive take place in Thirsk, while the next Evans events are the Mendips MTB and road sportives on 28/29 March.
This weekend's Battle of Bradfield sportive by Dark White Cycling is also still going ahead.
*Update Tuesday 17 March: Dark White have postponed all events between now and 30 April. This includes the Battle of Bradfield sportive. New dates will be announced as soon as possible.*
While most UK events are still going ahead at present, it is of course essential to check event websites right up until the day of the event for the latest news.
The situation is changing daily, and if government advice changes then there remains a strong possibility that sportive events will be cancelled.
Mallorca 312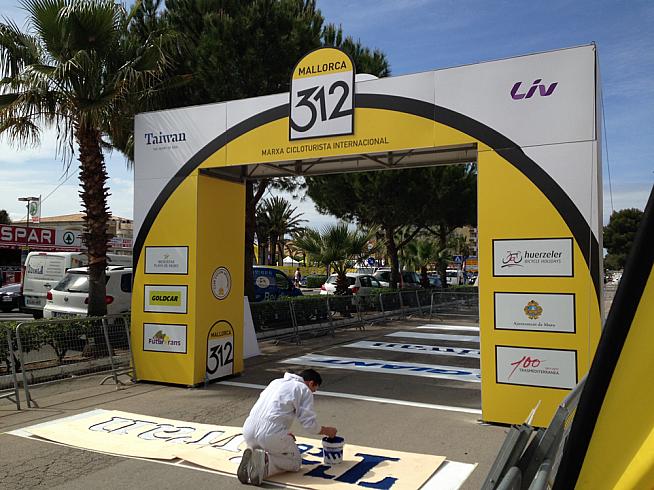 Organisers of one of the biggest European sportives, the Mallorca 312, have released a statement about coronavirus.
The Balearic regional department of health has ordered that gatherings of more than 1000 people be held behind closed doors or postponed for 30 days from 11 March. Mallorca 312 is set to take place outside this window, on 25 April, and the organisers are proceeding with plans to allow the event to take place if possible.
However, they caution that the event may yet be postponed:
"There is a possibility that they will ban the event on the planned date, as we have the obligation and social responsibility of collaborating in preventing the propagation of the virus. Should this occur, we will have no other option but to postpone the event and find a new date, which would be duly communicated well in advance."
You can read the statement in full at milestoneseries.cc/en/post/covid19-en-mallorca-312.
Paris-Roubaix and Liege-Bastogne-Liege
Cafes, restaurants, cinemas and most shops in France have now closed as the country tackles the spread of coronavirus - but, bizarrely, you can still enter the Paris-Roubaix sportive on 11 April.
We wouldn't recommend entering at this stage though. While the Paris-Roubaix and Liege-Bastogne-Liege races have yet to be officially cancelled, it's surely only a matter of time.
"All sports stopped and cycling is no different from the others," ASO head Christian Prudhomme told French radio station RMC over the weekend.
"I don't expect much to change in April. I imagine that, in the coming days, the decisions of the UCI and local authorities will be the same, which is quite logical.
"My word is not official, but it is hard to see how Roubaix could be different from the rest of the races."
Coronavirus latest
For the latest news on coronavirus and sportives, check out our daily updated list here:
> Coronavirus and cycling: How will your sportive plans be affected >
0 Comments