Yorkshire cycling company Struggle have launched their 2020 programme - and, in Struggle Trilogy, they reckon they've come up with the three toughest sportives in Yorkshire, if not the UK.
It's no stretch to say that Struggle Events are experts in cycling in the north of the UK - reflected in the fact they were named official cycling tour guides for the recent UCI Road World Championships. But it's the extremely challenging sportive parcours Struggle Events has created throughout Yorkshire that gives the company its reputation.
The Struggle Trilogy comprises the company's two epic hill fests - Struggle Dales and Struggle Moors - followed by a flat, full-gas blast in the shape of their Pace sportive.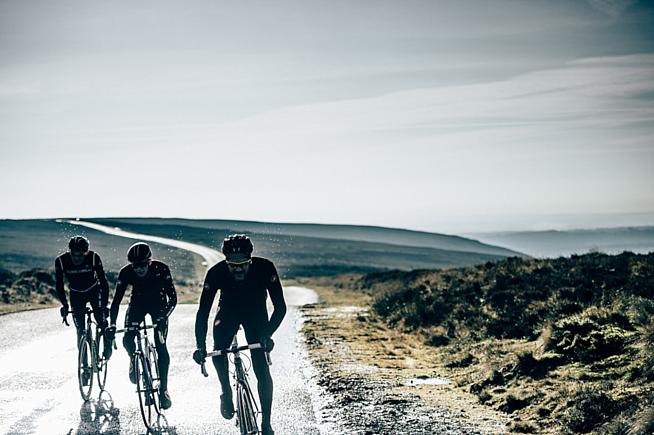 The Moors and Dales sportives are packed with some of the UK's most fearsome climbs, with even the names of the climbs - Park Rash, Glaisdale Horror, Rosedale Chimney - conjuring up the double-digit gradients that await.
The 100-mile Pace sportive, by contrast, is deliberately flat - but that doesn't mean it's an easy ride. With Speed Feeds, pre-filled water bottles and paced groups, the goal is to encourage riders to smash out their fastest century ride.
Past riders testify to the challenge, but also to a fantastic day's cycling. Rider Alex Jones said: "I've ridden all of the Struggle events this year. Really well organised, great enthusiastic team and amazing routes, The Moors is definitely the Daddy to the Dales.
"For regular sportive riders I would say the Moors is as tough as the mighty Fred Whitton. I would recommend both events 100% to anyone who rides a bike, but don't underestimate them though!"
Any one of the trilogy is challenge enough, but tackling all three in a season? That's a feat worthy of recognition. Riders who manage to complete all three will receive a medal from each event, plus a limited edition Trilogy Le Col cycling cap - and of course, the bragging rights that come with ticking off one of Yorkshire's severest cycling challenges.
Entries for Struggle Trilogy are open now. Check out the event summaries below, and head over to the Struggle website to book your place: www.ridethestruggle.com.
Struggle Dales | 24 May 2020 | Harrogate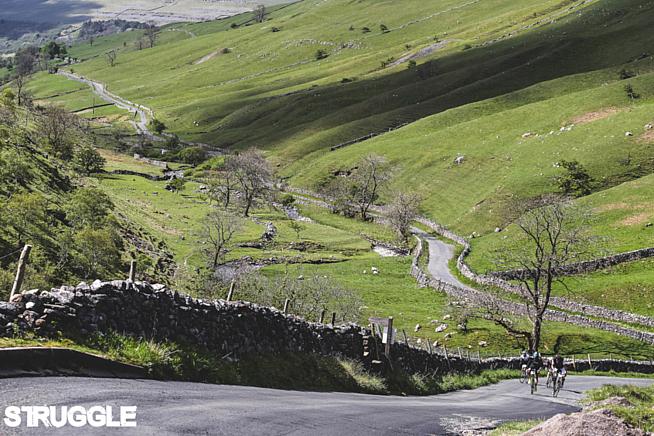 Struggle Dales on 24 May 2020 is 108 miles long with nearly 10,000 ft of climbing and includes iconic Yorkshire climbs such as Greenhow Hill, Malham Cove, Park Rash and Trapping Hill.
The route begins in the spa town of Harrogate and takes riders deep into the Yorkshire Dales. Highlights include the other-worldly scenery as riders wind through the drystone walls with views of Malham Cove.
Riders return year after year to push their PR up Park Rash as the photographer on the hairpin ensures they aren't caught on camera walking.
Struggle Moors | 05 July 2020 | Ampleforth Abbey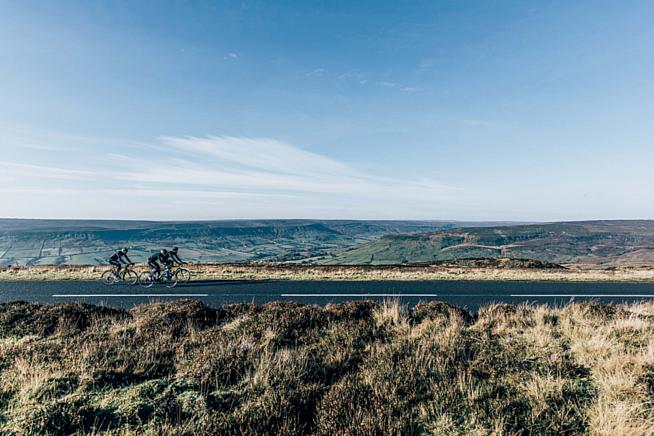 Struggle Moors on 05 May 2020 is the big sister to Struggle Dales. Starting in the grand location of Ampleforth Abbey, riders are challenged over the steep ascents the North York Moors National Park has to offer.
Climbs include Boltby Bank, Carlton Bank, Cote de Grosmont. Then there's Glaisdale Horror and Rosedale Chimney in quick succession towards the final leg of the route.
The route is 112 miles long with over 10,000 ft of climbing.
Pace Powered by Struggle | 12 Sept 2020 | Wetherby Racecourse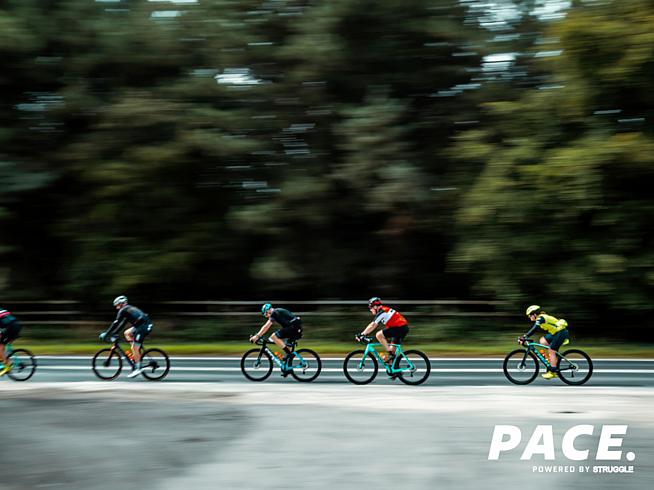 Pace Powered by Struggle is 100 miles with no hills! That's not to say it isn't a 'struggle'. Pace is designed to offer riders a fast parcours, in which they can push past their comfort zone and secure a new century PR.
Speed Feeds with grab-and-go pre-filled bottles and sports nutrition mean there's little stoppage time. Pace Pens and Team or Club Starts ensure riders find a group of similarly paced riders to help get back to Wetherby Racecourse in record time.
This season closer takes place on 12 September 2020. It's also an ideal sportive for riders looking to complete their first 100 mile ride.
0 Comments