Bundle entries for La Marmotte Alps open today at 3pm UK time (4pm CET). This means that if you're looking to ride next year's Marmotte you can secure a place today, so long as you also buy an entry to another event in the Marmotte Granfondo Series.
Bundles on offer include:
Marmotte Alps + Marmotte Valais = €180
Marmotte Alps + Marmotte Pyrenees = €180
Cycling Classics France + Marmotte Alpes + Marmotte Pyrenees = €470

Only want to ride La Marmotte? Solo entries to Marmotte Granfondo Alps will open this weekend at 11pm Sunday UK time/midnight on Sunday CET. Enter at marmottegranfondoalpes.com.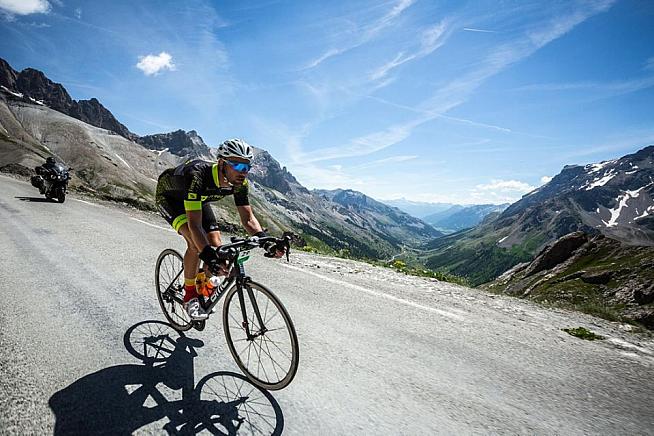 Next year's Marmotte Alps takes place on Sunday 5 July 2020. Along with the Etape du Tour, which takes place on the same day, La Marmotte is probably the hottest ticket on the sportive summer calendar.
Starting in Bourg d'Oisans and finishing at the top of Alpe d"Huez - some 174km and 5000m of climbing later - La Marmotte has earned its place on the bucket list of thousands of cyclists from Europe and across the world.
Early registration is advisable as the Marmotte sells out each year, although for recent editions places have still been available for a few weeks after going on sale.
If you're looking to experience the Marmotte's legendary climbs but would like to spread the, er, pleasure over two days, you can. The Marmotte Rando covers the iconic route in two stages of 98km and 76km, allowing riders to enjoy La Marmotte weekend at their leisure.
To really make a long weekend of it, why not enter the Grimpée Alpe d'Huez too? Held on the Friday before La Marmotte, this is a 13km time trial up Alpe d'Huez - a perfect warm-up for Sunday's main course!
Beyond La Marmotte: Explore France's top sportives
The solo Marmotte option remains by far the most popular, but the other sportives in the series are well worth a look - especially if you've already ticked the Marmotte Alps off your bucket list.
The Marmotte Series is run under the umbrella of Cycling Classics France. You'll find a tempting array of sportives on offer, some of them - like the Marmotte Pyrenees - equal to la Marmotte in terms of challenge and scenery, while a couple, like the 330km Tour du Mont Blanc, are considerably tougher.
The Supergranfondo Galibier-Izoard is another ride deserving the title "epic": a 185km sportive which, as the name suggests, tackles two of cycling's legendary climbs, the neighbouring cols du Galibier and d'Izoard, for a total of 4600m of climbing.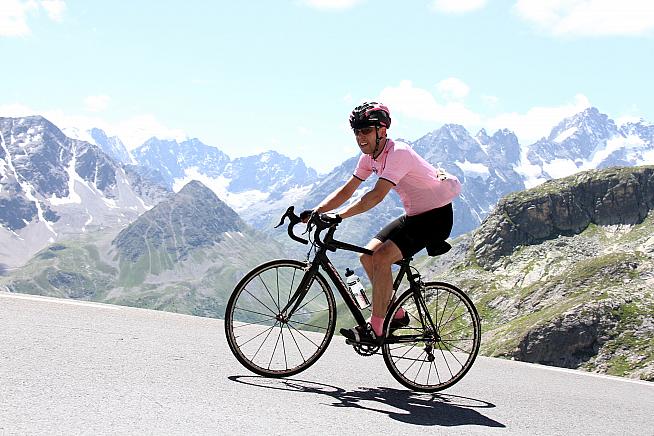 European granfondos are a bit more 'racy' from your typical UK sportives - in fact, the front end often is an actual race with prize money. And if you're feeling extra competitive, La Bourgogne Cyclo GranFondo is worth a look.
It's France's qualifying event for the UCI Granfondo World Championships, and wiith 2500m of elevation gain, the parcours suits climbers much better than the UK qualifier, the Tour of Cambridgeshire.
Next year's edition of La Bourgogne Cyclo will take place on 25 April, and qualifiers in each category will earn the right to line up at the finals at Granfondo Whistler, Canada in September 2020.
Whichever ride you choose, a spectacular challenge awaits. Look for more details and entry on the Cycling Classics website.
For details and entry to La Marmotte, head to the Marmotte Granfondo Series website from 3pm on Monday 4 November 2019:
www.marmottegranfondoseries.com
0 Comments