Colder temperatures, rainy weather and fading light - it's enough to dampen your enthusiasm for long rides on the bike. But for the 1,000 cyclists who'll be taking part in Red Bull Timelaps this weekend, there's still time for one last epic ride before the clocks go back for winter.
The concept of the race is simple: complete as many laps as possible in 25 hours - but there are plenty of nuances to the long day that can make or break a rider or the team as a whole. Just ask Alex Dowsett...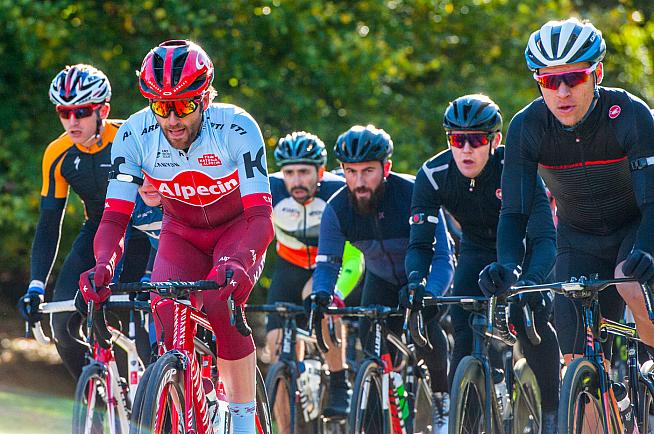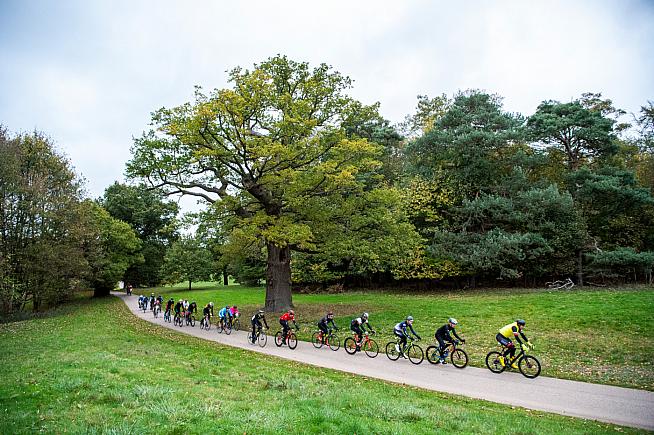 Now in its third year, Red Bull Timelaps will once again be hosted at the iconic Windsor Great Park where a specially designed 6.7km course has been created across the rolling tarmac roads. As day turns to night, a smaller 4.5km loop will be opened up at 2am for the "Power Hour" where laps count as double. Teams need to plan strategically around this period when the clocks go back, to ensure they make the most of it.
Registration opens at 7am on the Saturday morning, though each team and solo rider will be given an arrival time which should be stuck to, to avoid delays. The best address to head for is Blacknest Gate, Blacknest Gate Road, Ascot, SL5 OPT.
There will be an hour-long chance to check out the course through sighting laps from 10:30, before racing gets underway at 12pm. A support crew is crucial to both solo riders and teams, however their assistance will need to be carefully planned for as non-riders will have to leave Windsor Great Park at 5pm on Saturday. They'll be allowed back on site at 9am on Sunday, giving them the chance to watch the final three hours of the race and then prize giving.
Aside from warm and dry clothes, one of the most precious items across the weekend is the Red Bull Timelaps armband. Each team and solo rider will have an armband which must be worn by the rider on course at all times; the armband is passed from rider to rider in the Transition Area.
Another key item is bike lights. Each rider must have one front and one rear light that is bright enough to light the path ahead of them, they must also be on a constant mode as opposed to flashing. Any riders found without working lights on the course, will be returned to the pits by race marshalls.
Last year's overall winners completed an astonishing 146 laps in 25 hours of racing, while the most laps completed by a women's team was 118.
Britain's Individual Time Trial Champion, Alex Dowsett, took part in 2018 and described the event as: "The hardest amount of fun you can have on a bike. It was a lot of fun, but really tough at times. This is more than just racing, the community, a whole other world of cycling that I don't get to be a part of that often."
Sound like your idea of fun? To take part or to find out more information, visit www.redbull.com/gb-en/events/timelaps.
0 Comments