Enties are open for the 33rd dedition of one of Italy's biggest gran fondos, La Fausto Coppi Officine Mattio. 2800 cyclists from Italy and beyond are expected to take part in the event, which will take place on 28 June 2020.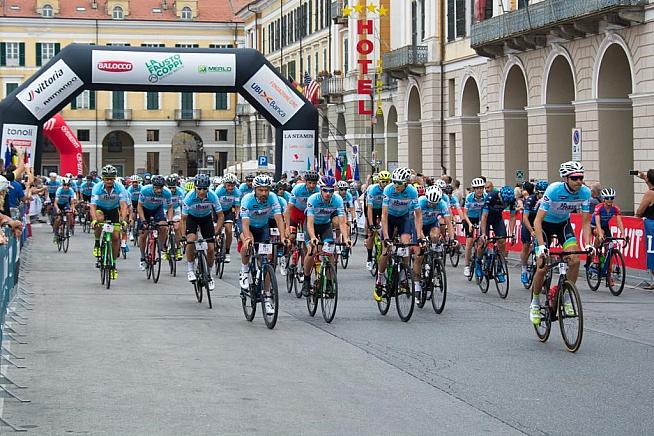 Named in honour of Italian cycling legend Fausto Coppi, the gran fondo starts in the picturesque town of Cuneo - scene of one of Coppi's most famous wins, when he dropped Gino Bartali in the 1949 Giro d'Italia.
It's considered by some to be the toughest gran fondo in Italy; no mean feat when you consider that rivals include the Maratona dles Dolomites and the Gran Fondo Stelvio Santini.
Riders can choose from two courses, with the long route topping out at 110 miles (177km) and 13,000 feet (4125m) of climbing. The route takes in four main climbs, the Sanctuary of Valmala, La Piatro Saprano, Colle Fauniera, and Madonna of the Colletto.
Of those the Fauniera is perhaps the best known. This majestic 22.3km climb leads to a summit at 2481m, where a monument to Marco Pantani celebrates another of Italy's most celebrated - and controversial - cycling greats.
Entries for the 2020 edition are now open, with the first 500 bibs are available at the reduced rate of €40. The entry fee will then be increased to €45, until the 31st of December 2019.
From the beginning of 2020, the entry fee will increase in stages up to €60 - unless entries sell out first, which they inevitably will!
To book your place, visit the entry website at shop.endu.net/edit/51445.
For more information on the sportive, hotel accommodation in the area, etc, contact [email protected] or visit www.faustocoppi.net.
0 Comments