Head out of London by train, and you can reach some pretty spectacular cycling terrain in a short time. Take Dorset's Jurassic Coast for example; just two hours from London, it's the setting for the Lulworth Off-Road sportive, boasting traffic-free trails perfect for MTB and gravel bikes.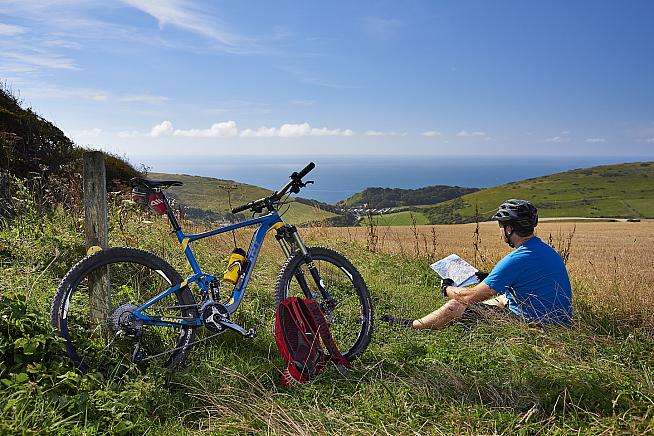 This year's Lulworth Off-Road takes place on Sunday 29th September. The ride is based at Lulworth Castle, the seat of the Lulworth Estate - an Area of Outstanding Natural Beauty (AONB) located on South Dorset's Jurassic Coast.
The estate encompasses 20 square miles of rolling countryside, unique geography and picture-perfect views. It's home to five miles of UNESCO World Heritage Jurassic Coast, which includes the internationally renowned Durdle Door and Lulworth Cove. Incredible views, turquoise seas and natural marvels provide the backdrop for some of the world's most memorable off-road biking experiences.
Back for the fourth consecutive year, the Lulworth Off-Road bike ride is a challenging and exhilarating day for cycle enthusiasts organised by outdoor adventure specialists Lulworth Outdoors.
The ride allows both amateur and experienced riders to enjoy challenging climbs and fantastic descents over varying terrain, from chalk downlands to broadleaf woodland, these routes have it all - not to mention some of the Jurassic Coast's most stunning views.
The coastal element of the course takes in panoramic views along the coast towards Weymouth and Swyre Head, the highest point of the Purbeck Hills and the Isle of Purbeck. Inland, riders will see beautiful 17th century follies, the Estate lake and will start the course outside the majestic Lulworth Castle.
Run in association with British Cycling, the organisers reckon Lulworth Off-Road is rideable in around 7 hours on cyclocross or gravel bikes; but, they say, "the descents are far more fun on cross-country and trail bikes."
Participants can select from two course lengths of two ride levels: 29km or 58km. The shorter route is largely untechnical and involves easy riding (green to blue level) whereas the longer route is a red grade trail with technical elements including a steep descent, thick mud and a rock garden. The shorter route is suitable for families, including children from the age of 16 and up.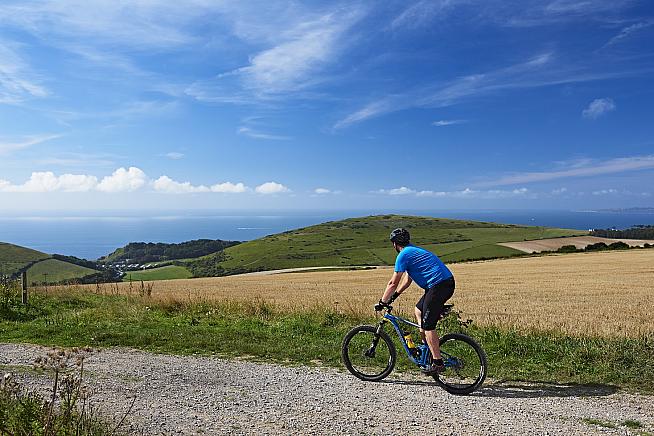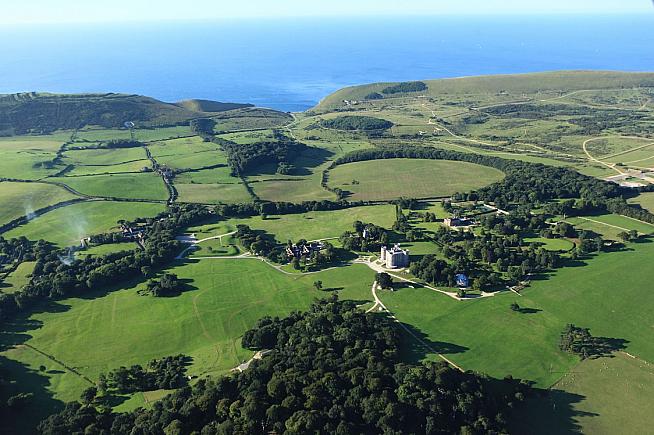 Cyclists travelling to Dorset for Lulworth Off-Road can make a weekend of it by staying in a very special holiday cottage right on Lulworth Estate itself. Beautifully renovated and all a stone's throw away from Lulworth Cove and Durdle Door, the cottages offer a special way to enjoy the Estate with bespoke services available for those who would like to upgrade their stay.
The newest properties, The Lindens and Woodside Lodge, are luxuriously appointed holiday 'manors' that can accommodate groups of up to 18 and include Hypnos beds with cashmere mattresses, cinema rooms and heated swimming pools among other creature comforts.
The ride costs £25 for adults and £20 for under 18s (T&Cs apply) and spaces are limited with booking essential. The entry fee includes:
Well-stocked water stations
Bike wash facilities
Mechanical support around the route
Flapjacks to keep energy levels up!
Bike hire is available (if booked in advance)
For more information and to enter the Lulworth Off-Road bike ride, visit the event website at www.lulworth.com.
0 Comments