The Vuelta action is just heating up, but it's only a few weeks now until the UCI Road World Championships visit Yorkshire. Thousands of cycling fans are expected to travel from across the UK to experience the action as the world's fastest road cyclists compete for the coveted rainbow stripes.
If you're planning to join them, make sure to drop in to The Corner Haus in Harrogate, where cycling tour specialists All Things Ride will be laying on a week-long programme of rides and events.
Among the highlights will be guided rides led by Johan Museeuw, the former World Champion and also three-times winner of both Flanders and Paris-Roubaix.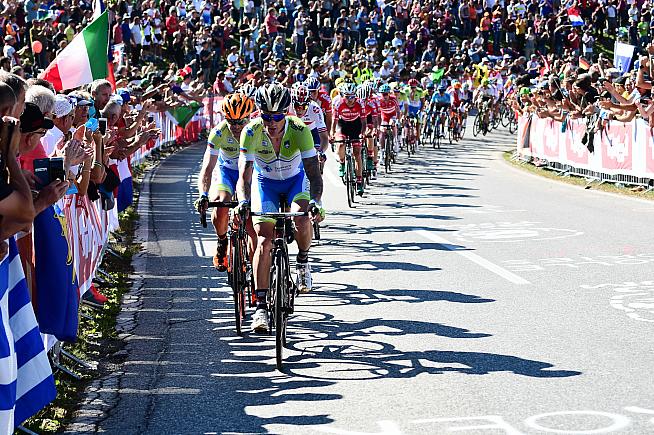 Nicknamed "The Lion of Flanders" for his prowess on the cobbles, Museeuw will be leading out rides on Thursday 26th, Friday 27th & Saturday 28th September.
Don't miss this once-in-a-lifetime chance to ride with one of cycling's greats on the same Yorkshire roads as the pros.
And for anyone considering heading to Flanders themselves, it's also a handy chance to grab a few tips from the master. The Tour of Flanders sportive remains one of the most popular events on the calendar, and the launch of a new summer edition this year gives fans another chance to experience the iconic cobbled climbs of Flanders.
All Things Ride will be leading tours to Flanders in summer 2020, and having experienced their hospitality on this year's Mallorca 312 sportive we can heartily recommend them.
Run by passionate cyclists Moray and Al, you can look forward to a personal touch and unsparing attention to detail to ensure your cycling trip is a memorable one. Find out more at www.allthingsride.com.
For details and tickets to the guided rides, follow the links below:
Thursday 26th
Info: www.facebook.com/events/489688985166226/
Tickets: www.eventbrite.com
Friday 27th
Info: www.facebook.com/events/501164927318024/
Tickets: www.eventbrite.com
Saturday 28th
Info: www.facebook.com/events/2348364762073619/
Tickets: www.eventbrite.com
Alongside the guided rides with Museeuw, All Things Ride will also be hosting evening events at The Corner Haus. Keep an eye on Facebook for the latest programme updates: www.facebook.com/allthingsride, or drop the team a message at [email protected].
Thurs 26th - Visit Flanders & Rouleur Weekend Preview Evening
Fri 27th - Visit Flanders Belgium Beer Tasting Evening
Sat 28th - Visit Flanders Johan Museeuw Evening
Sun 29th - Visit Flanders & Rouleur Post - Worlds Evening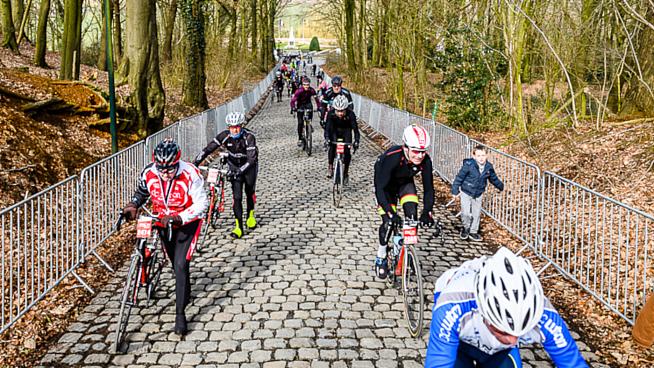 How to experience the Road World Championships course
Official UCI Road World Championships Sportive - 22 September 2019
If you'd like to experience this year's Road World Championships course for yourself, there are a few options on offer - including the official sportive on 22 September.
Entries to the long route are sold out, but you can still ride the short and medium courses. For more details and to enter, see: worlds.yorkshire.com/sportive.
All Things Ride World Championships packages - 26-29 September 2019
For an all-round experience that includes the chance to watch the world's elite compete for the rainbow jersey, as well as explore the surrounding countryside by bike for yourself, Harrogate-based tour operators All Things Ride are ideally placed.
Choose from 3- or 4-night packages that include guided rides with local knowledge to advise on spectating the World Champs - and hotel accommodation right on the finish line in Harrogate.
Check out the full packages at: www.allthingsride.com.
0 Comments