Good news for those who've missed out on the RideLondon ballot for the past seven years - the sportive is set to run for at least another 11 editions, with funding confirmed up to 2030.
In a deal announced earlier this month, The Mayor of London, Sadiq Khan, and Transport for London (TfL) have confirmed that London Marathon Events Ltd (LMEL) has been appointed to deliver RideLondon from 2021 to 2030.
The appointment follows a competitive tender process to ensure the event can continue to be delivered at no cost to London or the tax payer.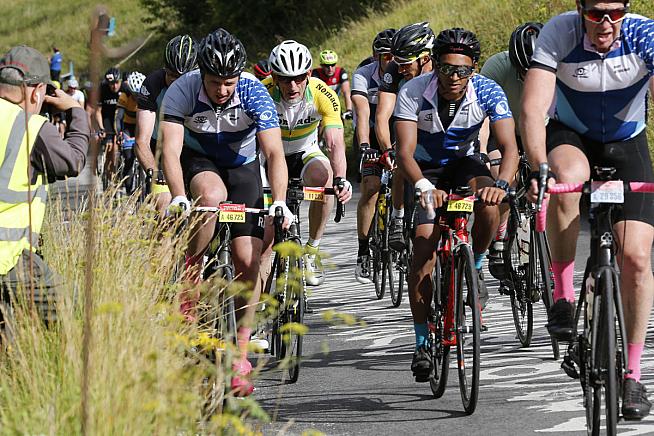 RideLondon has been sponsored by Prudential since its first edition in 2013. Over the years it has grown massively, and now comprises a weekend-long festival of cycling including a choice of closed-road sportive routes and the most lucrative one-day races in the men's and women's pro calendar.
The programme currently features seven different events, ranging from FreeCycle - which offers riders of all ages and abilities the opportunity to enjoy cycling on traffic-free roads through the centre of London - mass participation rides over 19, 46 and 100 miles through London and Surrey, the Brompton World Championships Final and UCI WorldTour races for the world's top professional male and female cyclists.
Television coverage of the event is broadcast worldwide with more than five hours live coverage on BBC TV in the UK. Each year thousands of riders raise millions for good causes, with more than £66 million raised in the first six years of the event.
An extensive consultation programme with partners and stakeholders, including Surrey County Council, the London boroughs, The Royal Parks and others, is now underway to develop the routes and format for RideLondon for the first five years of the new contract period.
However, the route is expected to remain largely unchanged, as it has been since its inception, with Box Hill one of the highlights as the course cuts through the Surrey Hills.
RideLondon is hailed by the organisers as the most successful sporting legacy from the London 2012 Games, who say it has already inspired hundreds of thousands of people to get back on two wheels or cycle more often. New 2018 data shows that cycling in London is at record levels, with the average daily total distance cycled exceeding four million kilometres for the first time.
Will Norman, London's Walking and Cycling Commissioner, said: "RideLondon is the world's greatest festival of cycling. It's open to Londoners of all ages and abilities. From building confidence in new cyclists, to enabling more experienced riders to push themselves, and offering a chance to cheer on the professionals - there is something for everyone to enjoy. I'm delighted that London will continue to host this fantastic event which will help build on our record cycling figures."
Julie Dixon, TfL's Head of Partnerships, said: "Prudential RideLondon has been one of the highlights of the capital's event calendar for seven years and has encouraged hundreds of thousands of people to cycle more. We are delighted that Londoners will be able to celebrate cycling and enjoy traffic-free streets across central London for years to come."
While RideLondon's popularity remains undimmed, the sheer number of cyclists taking part has caused issues. This year, the sportive was brought to a standstill at points of the course while other riders complained of a lack of food at the feed stations.
The ballot for the 2020 edition of the RideLondon-Surrey 100 is now open. For more details and to enter, visit www.prudentialridelondon.co.uk.
0 Comments