The Tour of Flanders is one of the most eagerly awaited races - and sportives - of the year; one of cycling's Spring Classics, that mark the start of the racing season proper.
Each year thousands of cyclists travel to Flanders to experience the cobbled climbs on the Saturday before the Ronde van Vlaanderen (Tour of Flanders) pro race. And often, that experience includes a dose of seasonal rain, mud and wind depending on the whim of the weather gods.
Of course, that's all part of the Spring Classics experience. But what if you could ride the route in summer conditions?
The organisers of the Tour of Flanders Cyclo have had the same thought, and the result is Vlaanderens Mooiste - a new sportive that takes in many of Flanders' iconic cobbled sections, but with a late summer date.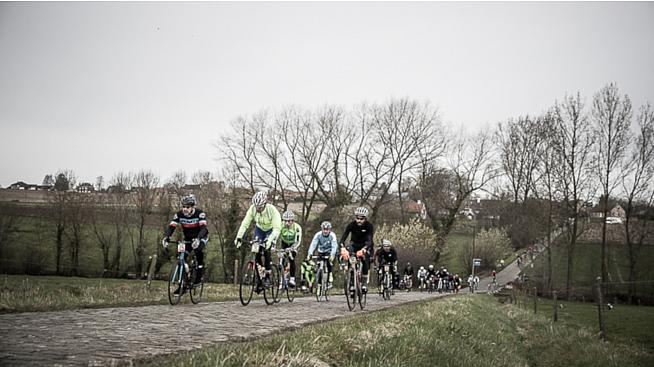 The name "Vlaanderens Mooiste" is a reference to the nickname given the Tour of Flanders, meaning "Flanders' finest", and the first edition takes place on Sunday 8 September 2019.
The event starts and finishes in Geraardsbergen, which lies 40km - about an hour's drive - west of Brussels.
Riders will have a choice of five courses ranging in length from a gentle 24km all the way up to a hefty 167km. Along the way, there'll be the chance to tackle some of the region's legendary hellingen (hills), both cobbled and paved.
Classic climbs including Kanarieberg, Oude Kwaremont, Paterberg, Taaienberg and Molenberg all feature. You can check out the parcours for the different routes on the event website: www.vlaanderensmooiste.be.
Prices start at just €8 for the short course, and even the 167km course is a very reasonable €17. As a bonus, all entrants will also receive an exclusive link offering the chance to enter the next Tour of Flanders Cyclo in April 2020 now, long before general entries go on sale.
>>> Tour of Flanders Fan Ride report: 106km of pure cobbled fun >>>
With the Spring sportive typically seeing vast crowds that can bring riders to a standstill on the climbs, this summer edition sounds a fantastic way to experience the route in more relaxed conditions, with leaves on the trees, maybe even (dare to dream) blue skies and sunshine.
And if you're planning to ride the Spring edition, which we'd highly recommend, it's a great way to recce the climbs and get in a bit of practice on the cobbles too.
For more details and to book your place, visit www.vlaanderensmooiste.be.
0 Comments