The Women's Tour of Scotland has announced a partnership with Voxwomen to provide daily broadcast packages for the event which starts next Friday in Dundee.
The first ever Women's Tour of Scotland aims to be a permanent, world-class fixture on the UCI professional race calendar. The three-day, three stage race will be contested by many of the top women's teams in the world - plus the cream of Great Britain and Scotland's female cycling talent.
Voxwomen bring women's cycling to TV viewers around the world. As well as capturing the biggest moments from the three-day stage race in Scotland, their coverage promises to take viewers behind the scenes as they speak to the biggest names involved in this year's race.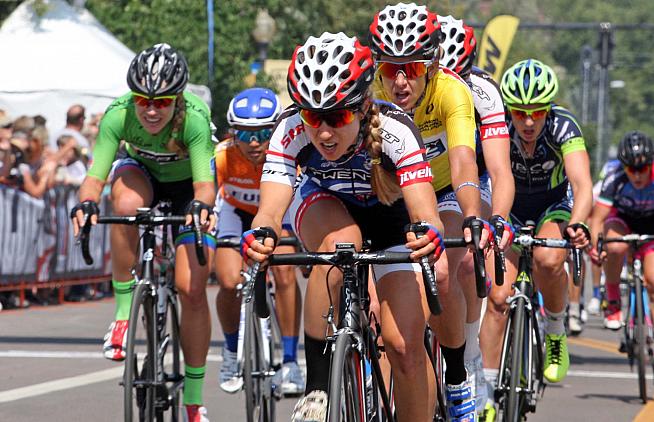 The Women's Tour of Scotland will be celebrating cycling over three days in five cities, and scores of towns and villages along the 350km route.
This year's inaugural tour features some of women's cycling's biggest names with 16 of the world's leading teams. Riders involved include Chloe Hosking, Dani Christmas, Brodie Chapman, Emma White, Katie Archibald and Cecilie Uttrup Ludwig.
In an unusual - but very welcome - move, the women's race is being launched independently of any men's equivalent. ASO take note!
Anthony McCrossan, owner of Voxwomen said: "We are extremely pleased to be working with the new Women's Tour of Scotland to bring the race to fans. Hot on the heels of our coverage of the Giro Rosa we will be bringing all our production capability into play. Our team will create digital highlights, insightful clips, features and a full-length TV broadcast."
Darren Clayton, managing director at Women's Tour of Scotland said: "I am delighted the Women's Tour of Scotland will be working with Voxwomen. To have their backing and support to help bring this race to life is so important to us.
"Not only that, but they have an in-depth knowledge and passion for women's cycling which is unrivalled, and we hope to harness this as we head in to next week determined to showcase what a great event it will be, to as many people round the world as possible."
The Women's Tour of Scotland begins in Dundee on Friday 9 August and heads from there to Dunfermline before starting stage 2 in Glasgow on the Saturday. The riders will head over the famous Duke's pass, north of Glasgow, before finishing in Perth.
The final day's action will begin and finish in Edinburgh's Holyrood Park on Sunday 11 August.
For more information on the routes and where to watch the race, visit womenstourofscotland.com.
0 Comments