With its gently rolling terrain, quiet lanes and stunning scenery, it's no surprise that the Essex countryside is one of the UK's favourite cycling destinations. This weekend sees the return of RIDE IT Essex, the annual sell-out sportive from the Evans Cycles RIDE IT series, which are held throughout the country each year.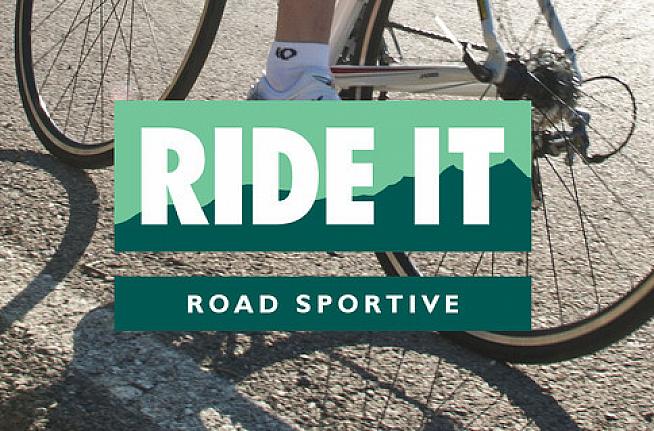 RIDE IT Essex's selection of ability-specific, pre-planned routes - from a fun 14 mile jaunt to a big 101 mile challenge - start at the fascinating Cold War secret nuclear bunker at Kelvedon. The route skirts the magnificent Epping Forest and takes riders on a scenic tour of picturesque, historical villages.
Like all of the RIDE IT sportives, the Essex event on 28th July is designed to take the hassle out of planning routes so cyclists can concentrate on enjoying everything Essex has to offer. For cyclists looking for an intermediate challenge, the short (36 mile) and medium (68 mile) routes are ideal - and, whichever course you choose, you can look forward to electronic chip timing, way marked routes and a medal for all finishers.
To celebrate all that is great about cycling in Essex, Evans Cycles has identified 10 of the most cyclist-friendly eateries along the beautiful route, where participants can stop off for a swift bite, a warm welcome and a safe place to park their bike - whilst they take-in the surroundings and a well deserved break.*
We've listed these out below, but this handy map also shows where you can easily stop off en route:


The Fox & Goose - Radley Green 
A popular choice for cyclists..."We have bike racks in the gardens of the BakeHouse right next door, which is our sister venue, and boast a great menu, plus amazing views".
The Bell Inn - Great Bardfield 
Happy to accomodate bikes... "You are more than welcome to bring your bikes around the back, through the gate, where they will be secure. We're open from noon on Sundays and have convenient basket meals on the menu".
The Vine - Great Bardfield 
Perfect for a quick bite... "No need to book; we have a light bites menus with paninis and sandwiches".
Blackmore Tearooms - Blackmore 
Goes the extra mile for cyclists... "We are 100% bike friendly, we even have a bike pumps and gels".
The Chequers - Matching Green 
Eat & go... "We have several benches outside to perch on for a drink or food, along with a specific 'bench menu'. We're very cyclist-friendly". 
The Greedy Duck - Finchingfield 
Energy giving... "We most certainly are cyclist friendly. We have a safe place to rest your bikes and we serve energy-giving foods that our regular cyclists appreciate".
Zafra Pasta Bar & Grill - Finchingfield 
Eat small or big... "We have a rear yard for bikes to be locked-up in. No need to book, pop in for small or big plates".
For after the ride...
When riders have a bit more time to relax and enjoy:
Marcos New York Italian - Brentwood 
Helpful staff..."The team are happy for you to lock your bike to the rack in the staff area- just let them know when you arrive and they'll direct you".
The Swan - Brentwood 
Plenty of room... "We have a big garden at the rear of the pub where you can lock your bikes".
Brentwood Kitchen - Brentwood 
Keep your bike in view... "There are railings within our section of shops that you can see from our establishment".
To discover more about the RIDE IT Essex on 28th July, or any other national events, or to book a place for yourself or your family, where kids go free, please visit: www.evanscycles.com/evans-cycles-essex-road-sportive-sunday-28th-july-2019-EV358070.
*All eateries are selected based on their feedback when approached to ask about their cyclist welcome policy. Evans Cycles takes no responsibility for standards of service or food and urges the public to check restaurant reviews when planning to eat out.
0 Comments