Amateur cyclists across the world are currently giving the Tour de France professionals a run for their money, with over 30 million km clocked as the Le Col Tour Challenge hits the halfway point.
The UK leads the pack, with nearly 6 million km covered by British riders since the 6th of July. The US and France follow with 3.6 million and 2.1 million ridden respectively. Out of the UK regions, London currently has a firm grip on the top spot with 845,000km covered - that's over 200,000 more than the rest of the top 5.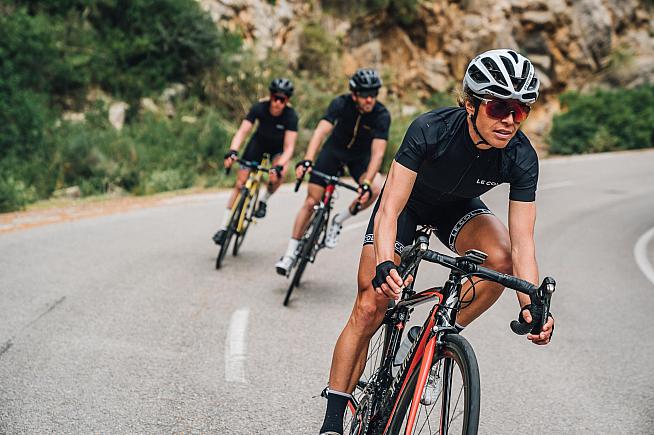 Cycling brand Le Col launched the Strava distance challenge earlier in July, set to run throughout the Tour de France. Users can see live updates via outdoor leaderboards across the UK.
And this year, for the first time, throughout three weeks of the Tour de France local areas in the UK are being ranked according to distance ridden, based on live rider activities logged on the Strava platform during Le Col's Tour Challenge.
Strava, as most readers will know, is the social network for athletes and allows over 42 million members to log and share their rides. To encourage riders to keep pedalling throughout the challenge, the live distance data is being broken down and screened on outdoor leaderboards across the UK - meaning riders will see how they can affect their county's standing on a daily basis.
The data allows cyclists to see, in real-time, how their cycling efforts compare to local rivals. Here's one example on a London phone box: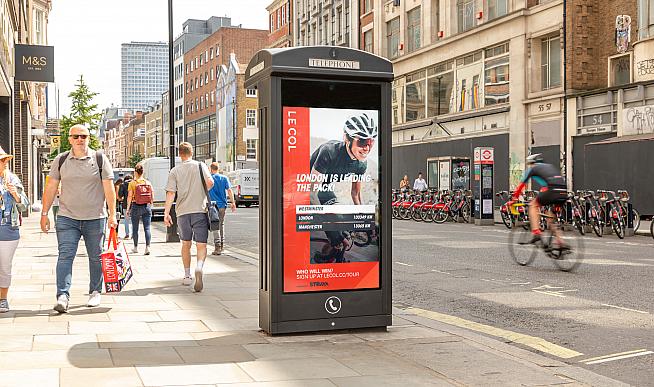 Despite the Surrey Hills being awash with cycling during the summer months, Hampshire and Surrey are only separated by 21,000 kilometres, with the former taking the lead heading into the first Tour de France rest day.
However, there are no rest days in the Tour Challenge! It's live until the 26th of July and all rides until then count - so long as you've signed up to the Challenge via Strava. If you want to take part and add your rides to the tally, here's the link: www.strava.com/challenges/Le-Col-Tour-Challenge.
Live update data is provided at outdoor locations in Aberdeen, Bournemouth, Bristol, Brighton, Cardiff, Devon, Derby, Dorset, Durham, Edinburgh, Glasgow, Gloucester, Lancashire, Liverpool, Lincoln, London, Manchester, Nottingham, Portsmouth, Southampton, Tyne & Wear, South Yorkshire and West Yorkshire.
And of course, wherever you are, you can check out the live leaderboard live on Le Col's website: www.lecol.cc.
Keep riding!
0 Comments