The cycling equipment manufacturer Mavic has been sold to Regent LP, an American private equity firm. Mavic are best known for their wheels and their yellow and black logo. They are also a well known partner of the Tour de France, providing the neutral support vehicles for the race and other events such as the Etape du Tour.
Mavic was originally a French owned company but was sold to Austrian ski manufacturer Salomon in the 1970s. Salomon was then acquired by Adidas, who in 2005 sold the business to Amer Sports, a Finnish company that owns Salomon and the tennis racquet maker Wilson. It is based in Annecy, France and has approximately 250 employees. Mavic is best known for its wheels, rims and tyres but also makes helmets and cycle clothing.
Regent LP is based in Beverely Hills, California and is run by Michael Reinstein. Other investments include lingerie company La Senza, Plainville Farms, Sassoon, MasterCuts, Regis UK, SuperCuts UK, Sunset Magazine, Lillian Vernon and a media portfolio comprised of 18 newspapers, magazines and television platforms including Military Times, Army Times, Navy Times, Defense News, Federal Times and HistoryNet.
Michael Reinstein explained his acquisition of Mavic, saying: "Mavic is one of the finest sports brands in the world and has been on the cutting edge of cycling technology since it was founded in 1889. We are extremely proud to be a part of this incredible legacy and look forward to working closely with the world-class Mavic teams in France and around the globe to continue to define the best in cycling".
Mavic president Gary Bryant, who will stay with the company, said: "This change in ownership will enable us to re-focus and drive our strategy across all our channels and regions, securing a bright future for the Mavic brand. As part of the transaction process and negotiation agreement, for the next three years, there is strictly no change regarding day-to-day business around development, supply or financial matters."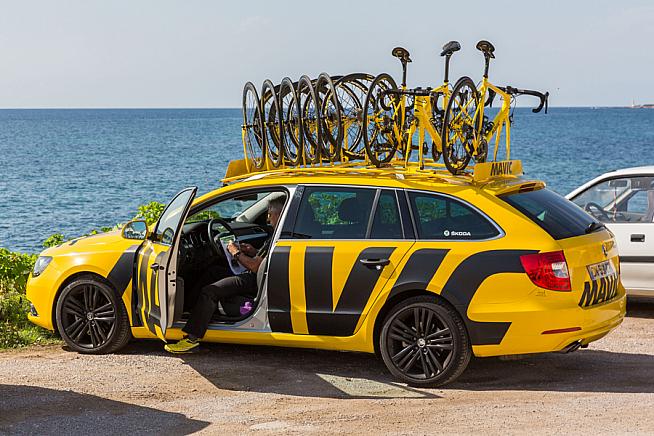 0 Comments