Exciting news for anyone in the market for a new bike: German brand Canyon have partnered with Green Commute Initiative. It means UK customers can now make impressive savings on Canyon's highly regarded range of bikes and accessories.
Canyon's entire range is available on the scheme, and there's no price limit - meaning customers can save up to 47% on the cost of their dream bike.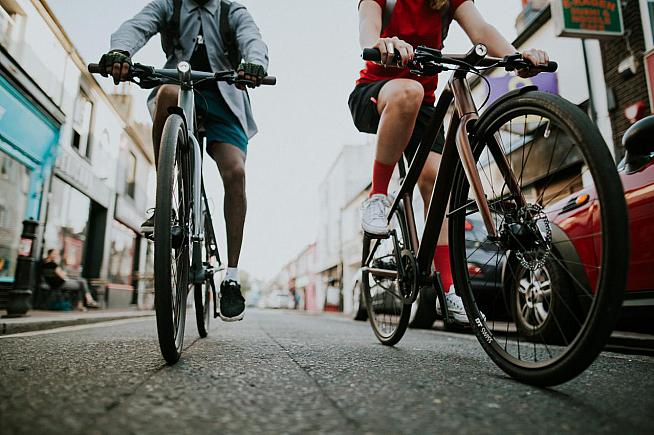 While some cycle to work schemes impose a £1,000 limit, Green Commute have no cap - nor is there an end-of-scheme charge. Employees can save up to 47% on a bike purchase using the salary sacrifice scheme, although around 30% is more likely - and is still more than worthwhile.
Canyon's bike range includes everything from pro-level WorldTour race machines like the Ultimate CF SLX and Aeroad, to urban, MTB, cyclocross and even eBikes. Accessories like clothing and helmets are also included.
The scheme is widely available at both a corporate or individual level, and lets buyers pay for their new bike out of their gross salary, benefitting employees and employers alike.
So what can you get for your money? We had a quick look at the Canyon website to see what caught our eye.
How about the Ultimate CF SL, a 7kg race bike in Movistar team colours with full Shimano Ultegra groupset: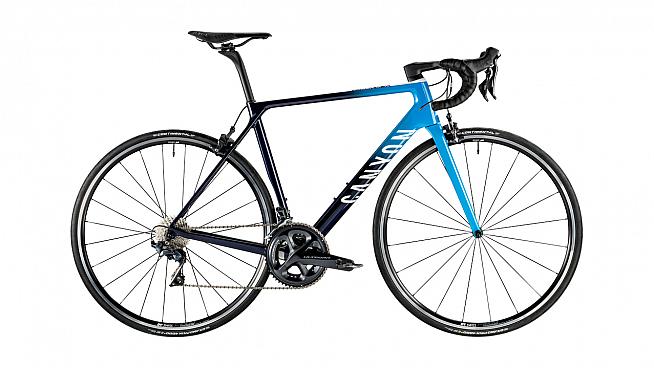 The Ultimate is already great value at the RRP of £1999. But factor in the typical £639 savings via Green Commute, and the net cost of £1359 looks a real steal.
For Cat 1 commuters looking to shave every second off their ride to work, how about the Aeroad CF SLX?
This SRAm Red eTap disc version with deep section wheels weighs in at 7.2kg: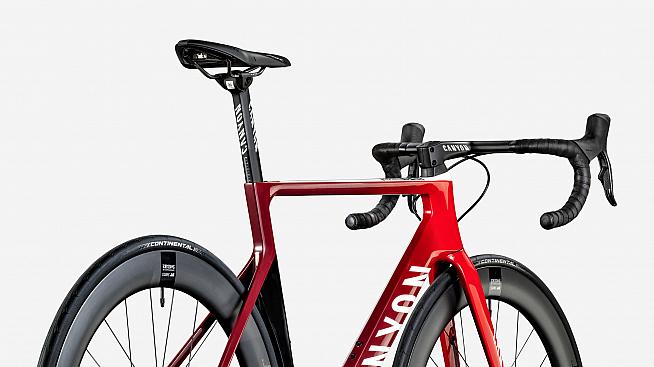 The price tag is £6799, but using the Cycle to Work scheme could save you a whopping £2175.
OK, so £4600 is still an expensive bike. Remember though, you'll be home from work that much quicker - surely it's worth every penny!
Canyon UK's Market Manager, Nick Allen says: "At Canyon, we are thrilled to be able to offer a cycle to work scheme to our customers through Green Commute Initiative. As a leading supplier in the UK, they were the obvious choice to partner with - offering flexible and accessible schemes for companies and employees."
Rob Howes, Founder and CEO of Green Commute Initiative is also excited to have Canyon on board:
'I am delighted Canyon has chosen GCI as its cycle-to-work partner. GCI is the first cycle-to-work provider to work with Canyon in the UK and we are delighted that our portfolio of resellers and manufacturers now includes this innovative and well-loved brand.
"As the UK's leading cycle-to-work provider with no £1,000 limit, GCI was the clear choice for Canyon whose E-bikes retail for over £3,500. Canyon has a service centre in Surrey so our customers can be sure they will receive excellent after-sales care from the Canyon team. We are sure to see more commuters on Canyon bikes soon!"
You can find out more about the scheme, and how to order, here: www.canyon.com.
0 Comments