The organisers of the Mallorca 312 have announced a new series of international closed road sportives starting in 2020. Named the Milestone Series, it will see new events take place in Germany, the UK and Scandinavia, with a view to exporting the hugely successful format of the Mallorca 312 outside of Spain.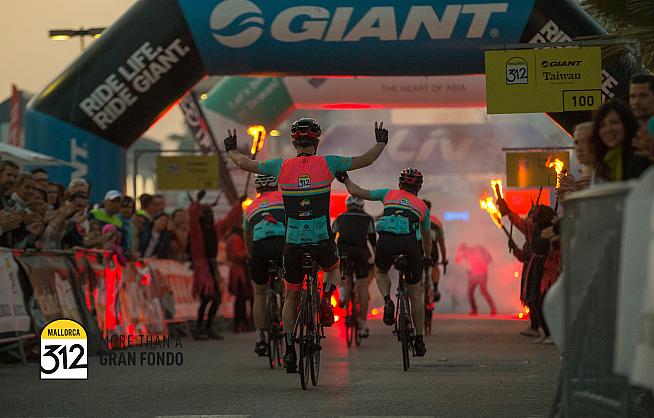 This year saw the 10th edition of the Mallorca 312, with 8000 cyclists taking part in what has become one of the biggest and most popular events in the sportive calendar. Each April, thousands of cyclists from across Europe flock to Mallorca to enjoy the closed roads and stunning scenery of this "cyclists' paradise" - and now, the event organisers are looking to return the favour by bringing similar sportives to countries across Europe.
The first event in the new series has been confirmed as the Eifel 205. Taking place in the German city of Bitburg next August, this one-day cycling endurance race will feature three routes of 205km, 166km and 102km.
The exact date has not yet been confirmed, but the event will start and finish in Bitburg, passing through the volcanic region of Eifel and cities including Waxweiler, Heilhausemühle, Firsthsus Bleialf and Brandscheid. While those names may mean little - yet - to the average UK reader, prepare for great scenery and plenty of climbing: the 205km route packs in an impressive 2903m of elevation.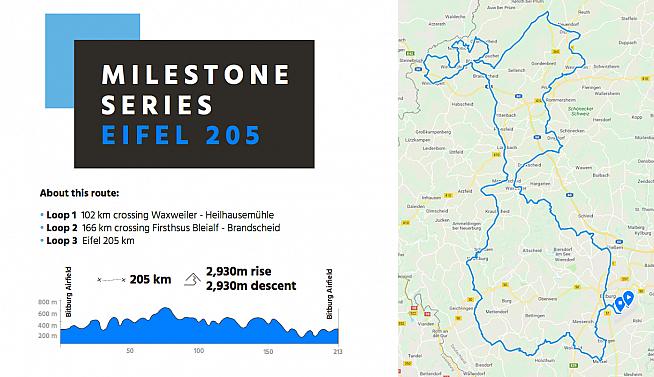 The Eifel 205 was unveiled earlier this week at a press conference in Bitburg by Xisco Lliteras, General Director of the Mallorca 312, along with local partners Erich François, General Director of ING Night Marathon Luxembourg and native of the region; Kai Walter, ex General Director of IRONMAN Europe; and Joachim Streit, Administrator of the Eifelkreises Bitburg-Prüm District.
"We are very proud to be able to announce the first international event of our new brand Milestone Series that will be held in Eifel in August 2020, with the collaboration of the very best local partners you could ask for", said Lliteras referring to ING Night Marathon Luxembourg, Ironman Europe and the Eifelkreises Bitburg-Prüm District.
"There is a very deep-rooted cycling culture in Germany and our event, the Mallorca 312, has featured 14% German participants since its very debut. It is for this reason that we believe Germany to be an excellent setting for a Milestone Series event.
"As organisers of the Mallorca 312, we have the experience of ten editions under our belt with regards to organising these types of one-day races. It is time to expand our event on an international level, and we do so through Milestone Series, a global premium Gran Fondo portfolio held in iconic locations, with the same format and quality seal as the Mallorca 312", concluded Lliteras.
The Mallorca 312 is one of our favourite sportives, and we can't wait to see what's in store for the Milestone Series's UK and Scandinavian events. Details are set to be announced shortly; we'll share news as soon as we get it.
0 Comments