Following from a successful 2018 event the organisers of the Ride Clwyd sportive have added a 100-mile route for this year's edition. Based in Broughton, near Chester, this year's Ride Clwyd sportive will take place on Sunday 12 May 2019.
"It means we can include the whole 'Road to Hell' climb this year - that's 7 miles of hell," says organiser Andy Dawson. The increased distance also allows for the inclusion of Melin-y-Wig. Described by Andy as an "obscure" climb, Melin-y-Wig "features in Simon Warren's 100 Greatest Climbs book, but can be hard to find."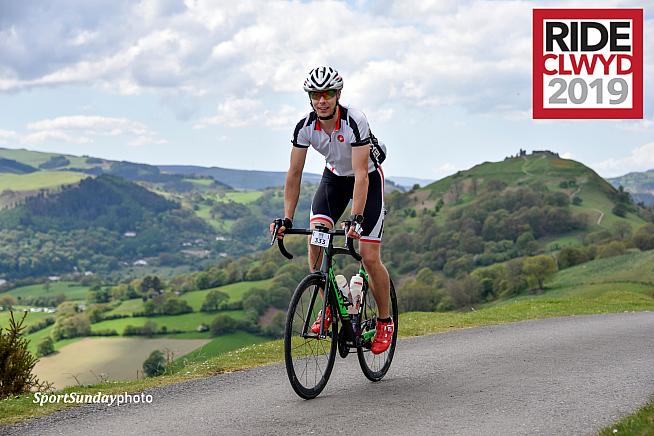 The new ton route is already proving popular, with entries "flooding in", while 80 and 70 mile courses are also available.
Another new feature for 2019 will be Speed Groups, allowing riders to set off in groups riding at similar speed. Simply say how fast you want to go (or how slow?) and you'll be started off in an appropriate Speed Group.
Whereas many sportives see random starting groups fragment almost immediately, the new feature should encourage group riding. "It's about trying to encourage people to work together so they can get around the course faster and easier," says Andy.
All the usual support, food and medals will be provided, and this year participants will also get a free text message when they cross the finish-line with their time.
Entries are restricted to 300 places, so don't leave it too late! For more details and to book your place, visit www.rideclwyd.co.uk.
0 Comments