Bike brand Vitus have been announced as headline sponsors of the Dragon Ride Sportive. The event will now be known as the Vitus Dragon Ride, with this year's edition taking place on Sunday 9th June.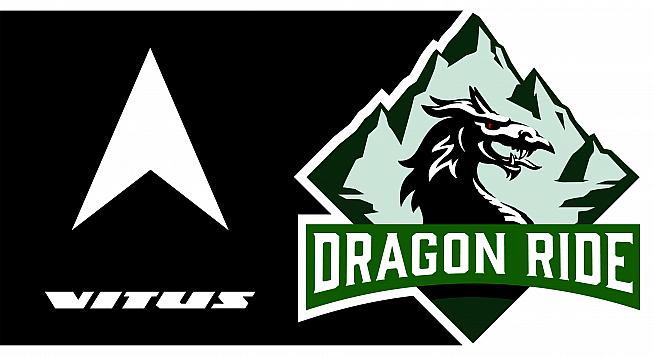 The Dragon Ride is one of the oldest and most iconic sportives in the UK. It's renowned for being among the toughest sportive challenges in the UK, with a choice of distances topping out at 300km amid the stunning scenery of the Brecon Beacons.
This year sees the 16th edition of the Dragon Ride, with thousands of riders set to tackle epic climbs and glorious Welsh scenery in their attempt to slay the legendary Dragon. The Dragon Ride has always been an event at the forefront of cycling innovation, being the first to use online entries and disposable timing chips.
Dragon Ride organisers Human Race have hailed Vitus as "the perfect partner". A statement announcing the deal says:
"With their constant search for perfection through innovation, Vitus has established themselves as the bike of choice for hardcore cyclists. Vitus bikes started off in 1970 as a tube supplier but quickly moved into developing world class bikes, Sean Kelly won many of his famous races on a Vitus, and Vitus are now proud to sponsor UCI Continental team, Vitus Pro Cycling, with names such as Ed Clancy and Scott Thwaites on its roster for 2019. With a true passion for cycling and a rider first approach Vitus creates bikes that are high in quality but also in value."
Nick Rusling, CEO of Human Race, added: "We are extremely proud and excited to be working with Vitus Bikes. We are a ride created by cyclists and for cyclists. We look forward to keep pushing the Dragon Ride to the forefront of cycling innovation and Vitus is the perfect partner for us to work with in order to achieve that."
Chris McGlinchey of Vitus said: "Vitus has always put riders at the heart of everything we do. The challenging Dragon Ride, and the passionate cyclists who tackle it, are the perfect partners for us to tell our story to. Our bikes are rider designed, and rider refined, with a focus on design and innovation that ensures you'll want to ride more."
OK, the PR line is all well and good - but the real question is, will we see Sean Kelly tackling this year's Dragon Devil? The Irish cycling legend is now something of a cult figure for his cycling commentary on Eurosport, as well as being brand ambassador for Vitus - and we reckon he could still leave a few pretenders in his wake on Rhigos.Watch this space.
Entries for this year's Vitus Dragon Ride are on sale now at www.dragonride.co.uk.
0 Comments