A PE teacher from Somerset who suffered a traumatic brain injury and spinal fractures after being knocked off her bike during a sportive has been awarded a six-figure payout, reports Wales Online.
Victoria Gibson was taking part in The Wales Sportive in July 2017 when a driver turned across her path on the A4139 near Tenby in Pembrokeshire.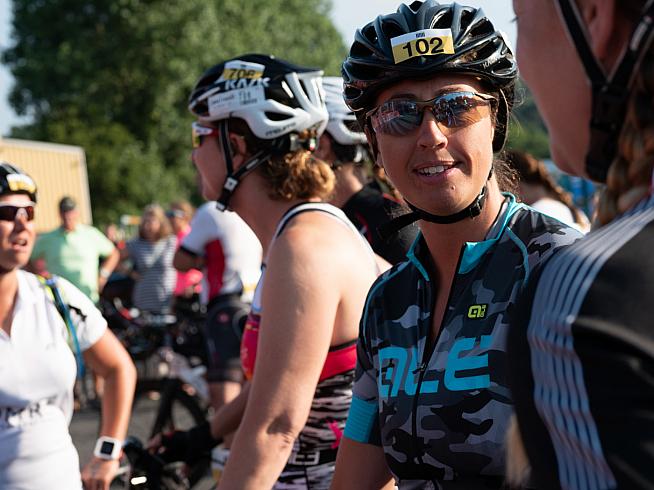 Victoria, 43, was competing in the sportive as part of her Iron Man training when she was struck by a car.
A group of off-duty soldiers provided first aid on the scene, before she was flown by air ambulance to University Hospital of Wales in Cardiff with a traumatic brain injury, spinal fractures, a fractured eye socket, and a broken ankle.
Victoria spent  almost two weeks in an induced coma in intensive care, and had to step down from her job as head of PE at her school.
She has now returned to work part-time and has also resumed sports, but has not been able to reach her pre-injury levels due to ongoing effects of her injuries.
Victoria, from Wookey Hole in Somerset, said: "It has been an incredibly difficult year trying to come to terms with not only the circumstances of the incident but also the impact it has had on my life.
"The injuries I suffered have affected all aspects of my life from work to my ability to participate in sport.
"I was training for an iron man competition when the crash happened and it is hard to take that I may never reach the same level of performance.
"The support I have had from family and friends has really helped. I'm trying to stay positive and move forward with my life but no-one should have to go through what I have."
Following the crash Victoria instructed specialist injury lawyers at Irwin Mitchell to help investigate. The driver's insurance company have admitted that their client turned right, across Victoria's path, without properly checking that the way was clear.
Victoria has now been awarded a six-figure settlement to help fund specialist therapies and rehabilitation.
Georgina Moorhead, expert serious injury lawyer at Irwin Mitchell representing Victoria and her husband Tom, said: "Victoria has made tremendous progress but still faces many challenges with her injuries likely to affect her for the rest of her life."
The Wales Sportive returns on Saturday 6 July 2019. For more details and to enter, visit www.thewalessportive.com.
0 Comments