Fancy getting your hands on a ridiculously lightweight set of wheels? Sussex-based wheel brand Hunt have issued cyclists a hill climbing challenge - with a set of their new 991g wheels up for grabs...
To win, all you have to do is break a hill climb record set 35 years ago on a steel bike.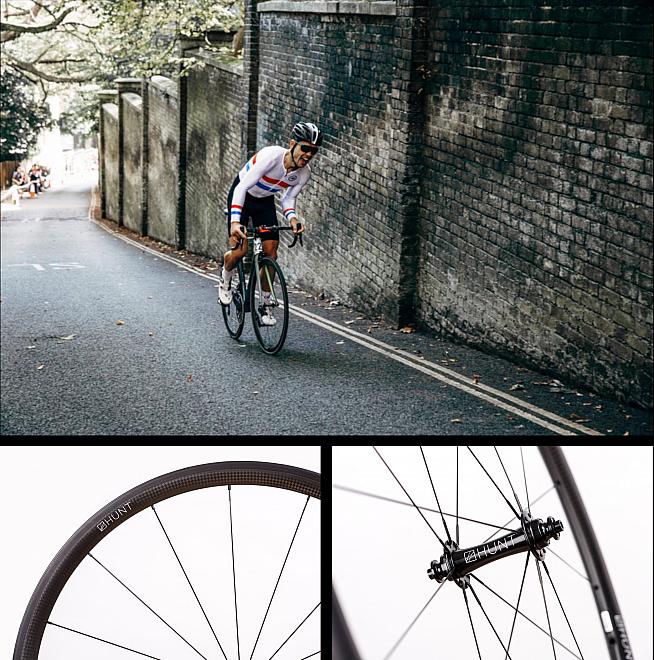 But before you start drilling holes in your chainset, be warned: the challenge is a tough one!
Catford CC's annual hill climb competition started in 1887, with the current trial taking place on a 640 metre course up Yorks Hill in Sevenoaks, Kent.
The course record of 1min 47.6 sec was set in 1983 by Phil Mason, and stands to this day. This year's Catford CC Hill Climb Challenge took place on Sunday, with winner Rowan Brackston posting a time of 1min 57.6 sec.
Even the Strava KOM for this segment at 1'49" (2'33" for women) can't touch Phil's time.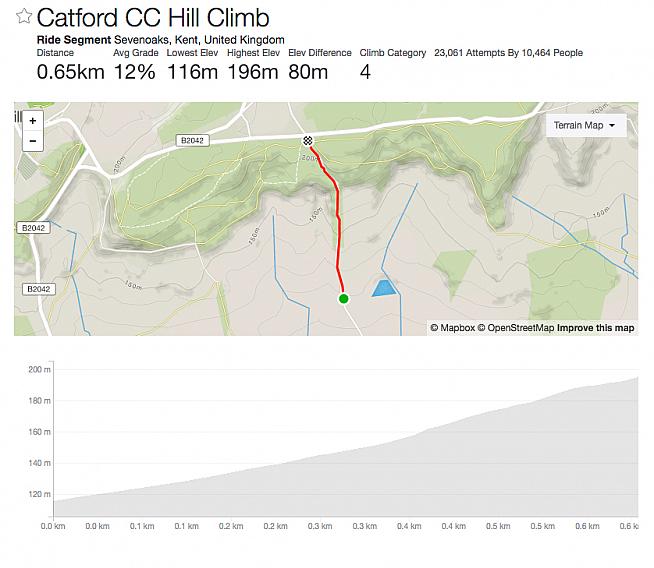 Evidently feeling that local cyclists need more incentive, Hunt have put a set of their 991g Hill Climb SL tubular wheels on the table - a worthy prize for anyone who can break the record.
Designed specifically for hill climb events, the wheels feature 280g rims and 3.4g spokes built into a stiff wheelset that impressed 2017-18 national hill climb champ Dan Evans.
Having tackled the climb once - it features in the Evans King of the Downs sportive - and posted a leisurely time of 5'12", it's safe to say we won't be troubling Hunt for a set of wheels.
But if you're feeling fit after a summer of training, why not head along and give it a go. Those carbon-rimmed beauties are waiting for you.
1 Comments