The Suffolk 100 on June 10th is now less than a week away. With summer in full swing, what better way to spend your Sunday then cycling through seaside villages and quiet forest lanes. Conditions for cycling this weekend are also looking to be perfect - 20ºC and sunny!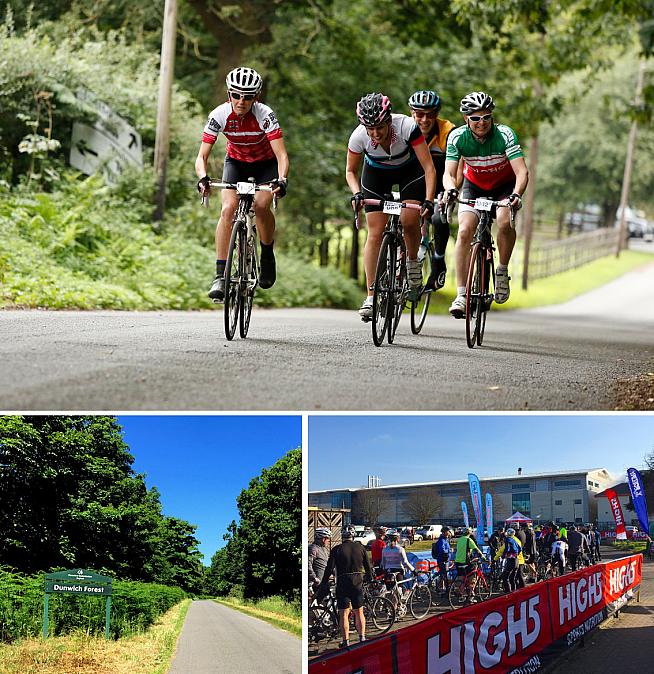 If you haven't entered yet you won't want to miss out. Suffolk is a little different to the areas SportiveUK normally ride in, with some fantastic scenery including stunning forests - and of course, it's always nice to see the seaside when you're on a ride.
Starting in Kesgrave with three routes of 100 miles, 63 miles and 45 miles, cyclists of all abilities will enjoy the (mostly) level scenery as they ride through areas of outstanding natural beauty, quaint villages, ancient forest and - for the 100 milers - winding coastline.
Even though Suffolk has a reputation for being fairly flat, SportiveUK have still managed to find a few hills to wake the legs up. And should you need to replenish your energy there are three feedstops dotted about the course.
SportiveUK's catering has been building quite the reputation over the last few years; not only are there the usual array of branded energy snacks but also a wide selection of sweet and savoury treats, including the legendary homemade flapjacks!
To find out more and enter, visit www.sportiveuk.co.uk.
0 Comments