The organisers of Vélo Birmingham, the closed roads sportive that had its first edition last September, have announced that the event will not run in 2018.
The second edition of Vélo Birmingham will instead take place in Spring 2019 - a shift that the organisers say "will enable us to achieve our collective ambition of securing the long term sustainability of Vélo Birmingham and growing it into one of the world's biggest and most iconic cycling events."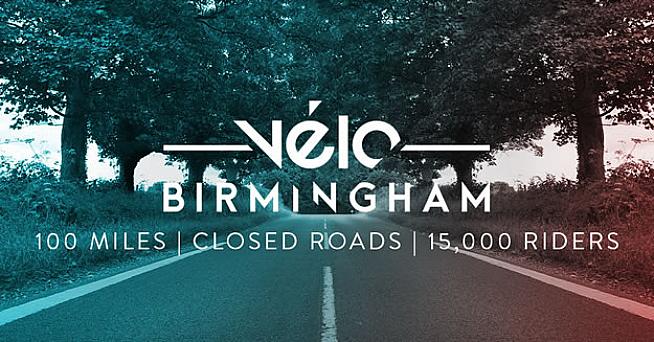 The first edition of Vélo Birmingham was hugely popular with 15,000 cyclists taking part. But, as with most closed-road sportives, the event faced criticism from sections of the public over perceived lack of consultation and disruption to local transport.
The reaction to the news on social media summarises both perspectives: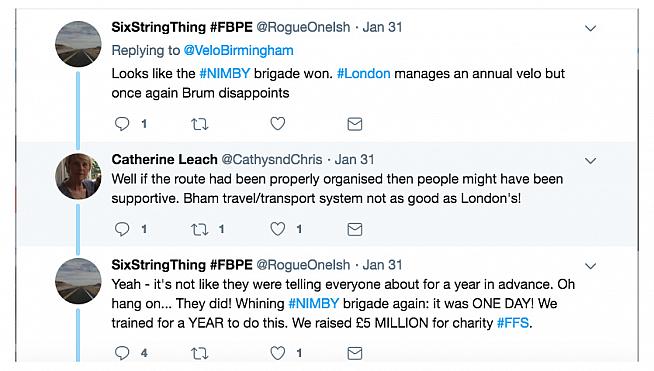 The 2019 edition will again feature a 100-mile course, but will use a completely new route, presumably aimed at minimising disruption on busy roads.
Details of the new course and the event date are expected to be announced shortly.
In the meantime, anyone wishing to ride in 2019 must pre-register first, which you can do now on the Vélo Birmingham website: www.velobirmingham.com.
0 Comments