A Kickstarter campaign for Ace, the latest smart light from Northern Ireland startup See.Sense, has smashed its funding target. Over £180,000 has been pledged towards the £30,000 funding goal for the new light, which is scheduled for release in April 2018.
This is See.Sense's third successful Kickstarter campaign, and with the new Ace the company aims to build on the success of its previous generation of smart lights including the Icon.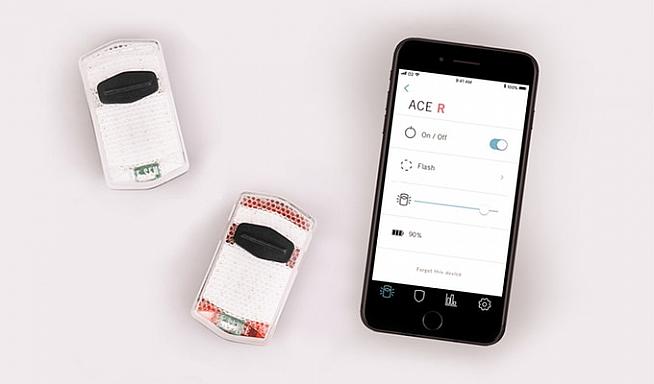 Like the Icon, patented AI technology within the Ace monitors and reacts to your environment while you ride, automatically adjusting the light pattern and brightness in real time.
Front and rear versions will be available offering 150/125 lumens respectively, with a claimed 200-degrees visibilty for safer riding in dark conditions. The Ace is also designed to be visibile in daylight and reacts to ambient light, dimming at night time to avoid dazzling other road users.
An accompanying app is being designed alongside the Ace, and among the new light's smart features are theft and crash alerts to notify you or a designated contact in the event of your bike being moved or involved in a collision. Battery status can be monitored through the app, and the light will send an alert to your phone when it's running low to help ensure you don't get caught in the dark.
Despite its packed feature set, the 4th generation light from See.Sense is smaller and lighter than previous iterations, weighing just 35g. The Ace will ship with a full complement of mounts allowing a range of fitting options, including aero seatposts.
A limited number of rewards are still available on the Ace Kickstarter campaign, including a set of front and rear Ace lights for £48 - that's a saving of 35% on the expected retail price.
For more details and to get involved, visit www.kickstarter.com.
0 Comments