Layering is key for winter cycling, and a good jacket on top is essential as your first line of defence against the elements. Here's our selection of some of the best cold-weather cycling jackets that should see you through the winter... and most of them will help you stay seen, too.
1. RPM HiViz Klima Jacket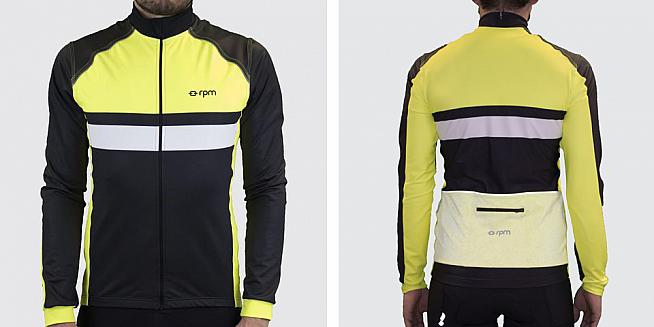 They may not be a household name in the UK, but Italian brand RPM offer a range of cycling jackets designed to cope with the best of British winter weather. The HiViz Klima Jacket has wind and waterproof fabric on the front, shoulder and sleeves and the rear pockets are reflective.
Priced €135, you can get 10% off when you sign up to their newsletter.
2. Proviz Nightrider LED Cycling Jacket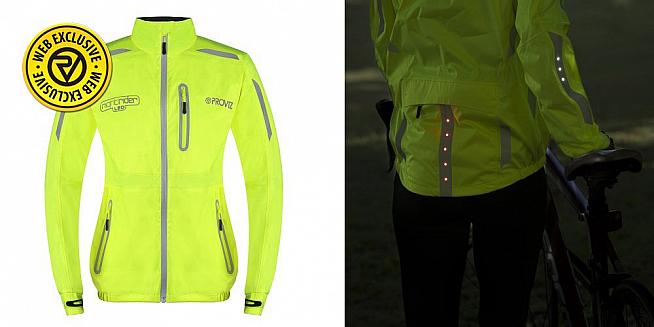 Proviz specialise in high-visibility outdoor clothing (the name's a giveaway), but their Nightrider LED cycling jacket takes visibility to a new level by including LED lights in the rear and forearm.
The lights are powered by a small USB rechargeable battery pack housed in a tailored inside pocket, and you can control them from a button on the outside. Literally a flash bit of kit.
The jacket is available in both male and female designs.
£124.99 from www.provizsports.com
3. Ekoi Protect Thermal Jacket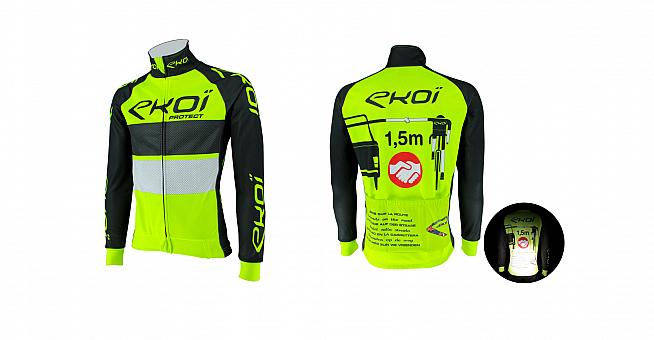 French brand Ekoi use a direct sales model that means they can offer customers impressive value for money - especially when you consider their kit is raced at WorldTour level by Romain Bardet and his buddies at AG2R. Well, their helmets anyway.
The new Protect Thermal Jacket looks fairly standard from the front, but the rear features a "dans votre visage" graphic reminding drivers to keep a safe distance, alongside the optimistic slogan 'Friends on the road". Whether this persuades drivers to pass with caution, or merely provokes them is open to debate - but at least the jersey's generous swathes of hi-viz yellow should help keep you seen on dark winter nights.
The jacket is priced £123.79, but you can currently pick it up at a discounted rate of £86.65 from www.ekoi.com.
4. Rapha Pro Team Insulated Jacket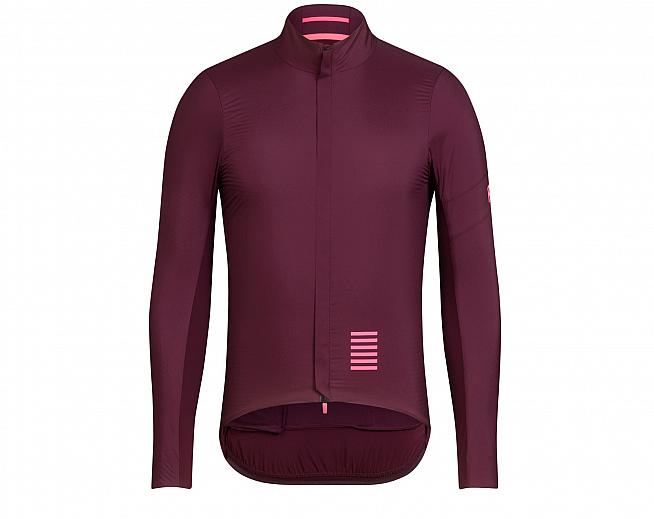 It's hard to believe Rapha have been around for 10 years already; what did cyclists do before they came along?
Rapha's experience supplying Team Sky over recent seasons means Mottram & Co have learned a thing or two about producing performance kit that delivers out on the road. They have a wide range of outer garments to choose from, but this Insulated Jacket from their top-tier Pro Team range claims to offer the warmth of natural down in a sleek, breathable and water-repellent design.
The jacket retails at £160, but check out the Rapha website for daily deals over Black Friday weekend.
5. Hackney GT Betty Men's Windtex winter jacket - £115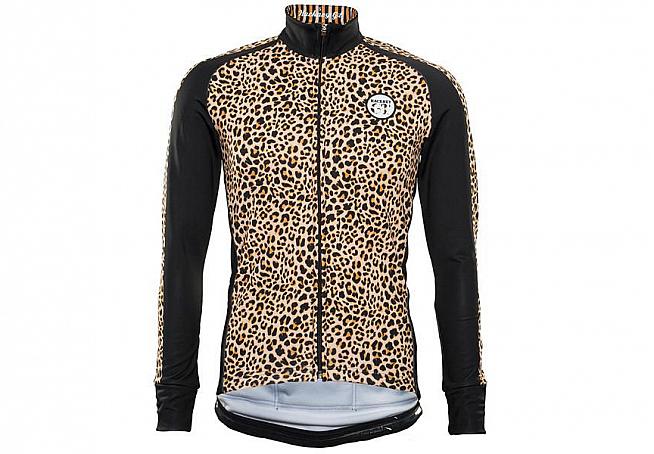 Here's one from the cool cats at Hackney GT. A single look at this jacket's stunning graphics should be enough to determine whether it's for you - but if you're on the fence, you should know it's not made from real leopards, but from Windtex: a "fleece lined, thermal, wicking, wind and shower proof  fabric".
Looks and sounds magical. Yours for £115.
6. Isadore Merino Membrane Softshell Jacket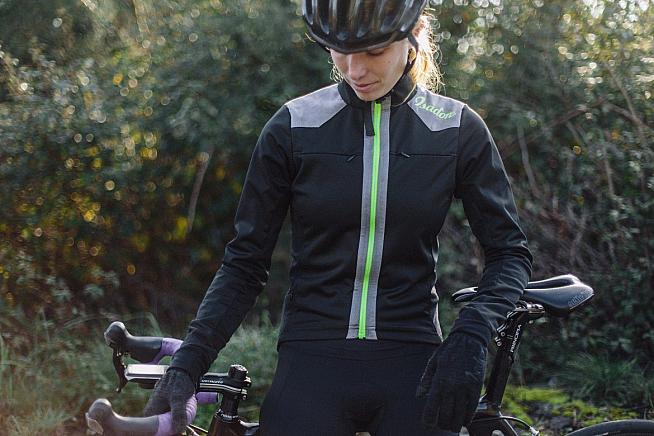 Wind and waterproof on the outside, merino blend snuggliness on the inside - this softshell from Slovakian brand Isadore looks to cover all bases. There's even a reflective zipper so you can find your way in or out of it without switching on the light. Perfect for those early morning training rides.
Available in men's and women's versions priced €255.
7. Cafe du Cycliste Charlotte Cats & Dogs Rain Jacket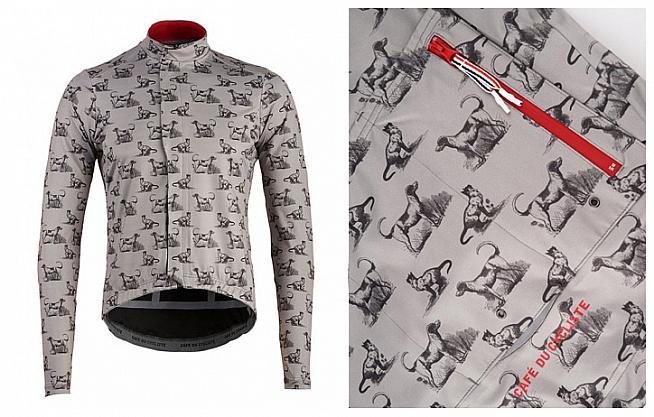 Cat's whiskers or the dog's danglies? All we know is we love this jacket from Cafe du Cycliste.
The playful mutts and moggies print belies some serious performance features, with taped seams and a premium breathable waterproof fabric offering protection from the elements.
Based on the sunny Cote d'Azur, Cafe du Cycliste have recently opened a London store. We can see this softshell becoming a pet favourite among the capital's cyclists.
£223 from www.cafeducycliste.com
8. Dhb Flashlight waterproof jacket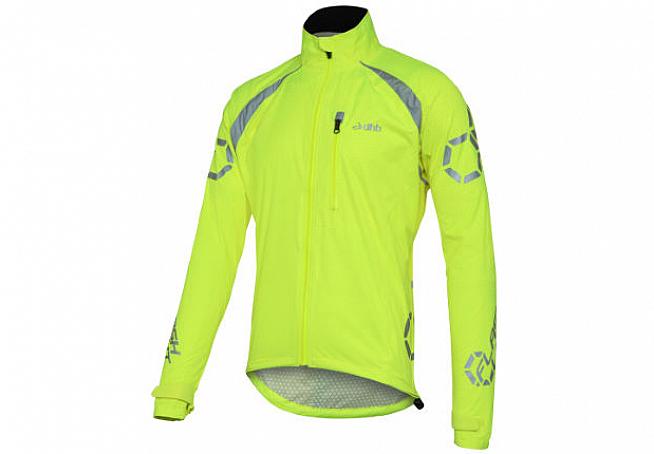 Sometimes you just want a basic, bright jacket to keep you dry on a wet commute. Step forward the Flashlight waterproof from Wiggle's house brand Dhb. With fully taped seams, reflective panels and a dropped tail to keep the spray off your rear end, the Flashlight is a great choice for those who like their jackets low on proprietary tech and heavy on practicality.
The screamingly bright fluoro yellow is just a bonus.
£90 from www.wiggle.co.uk
9. Ashmei Ultimate Cycling Softshell Jacket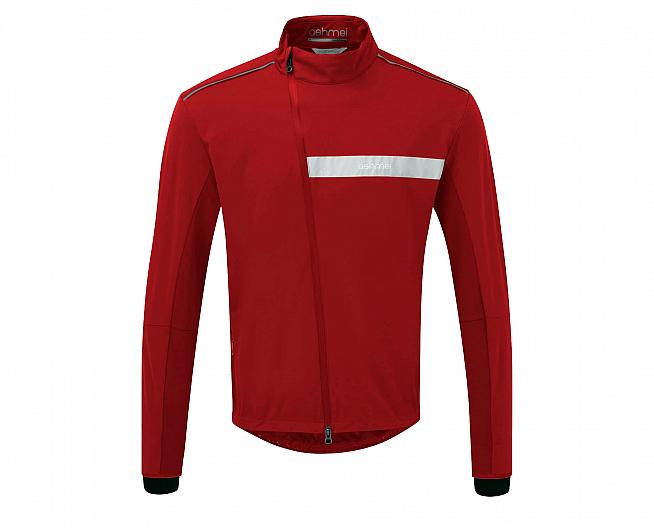 "Forged in the foothills of the Chiltern 'Alps'", this softshell jacket from Ashmei is designed with versatility in mind. Merino panels help regulate temperature, while clever details like magnetic straps to hold the rear tail guard in place go some way towards explaining the premium price.
"I have one in every colour" says Ashmei founder Stuart; the rest of us can choose from red, carbon grey or black.
£240 from ashmei.com
10. Tadaias Mainear Winter Jacket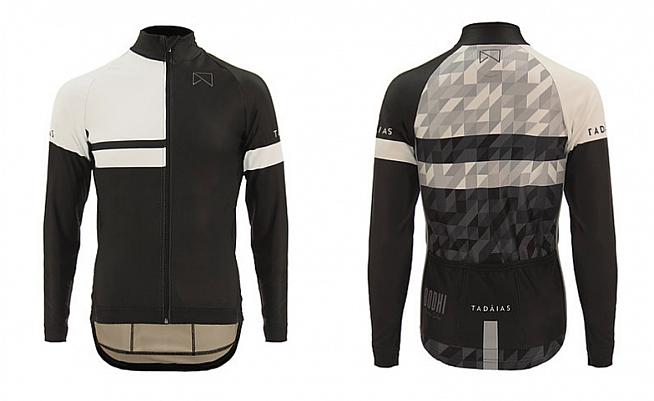 Ireland sees its fair share of soft days, and while hard men like Sean Kelly might balk at the idea of wearing fancy kit in anything other than a full hurricane, for the rest of us the right clothing helps showers pass more pleasantly.
Tadaias are based in Donegal, and the Mainear Winter Jacket offers protection from wind and rain in a race-cut design they describe as "the ultimate winter workhorse". The smart monochrome design features reflective tabs on the back, adding a discreet nod to safety on this stylish-looking jacket.
€175 from www.tadaias.cc
0 Comments