Stuck for a date movie? MAMIL is a new cycling film celebrating the middle-aged man in lycra, now available for screenings in the UK and Ireland.
MAMIL is a feature-length documentary billed as "an enjoyable and sometimes hilarious romp through the secret world of men and masculinity". Think rom-KOM, rather than rom-com... but if the film's trailer is anything to go by, it's a must-see for anyone who spends weekends, as the film-makers put it, "flying down the road in a cacophany of garish lycra and expensive carbon frames and wheels.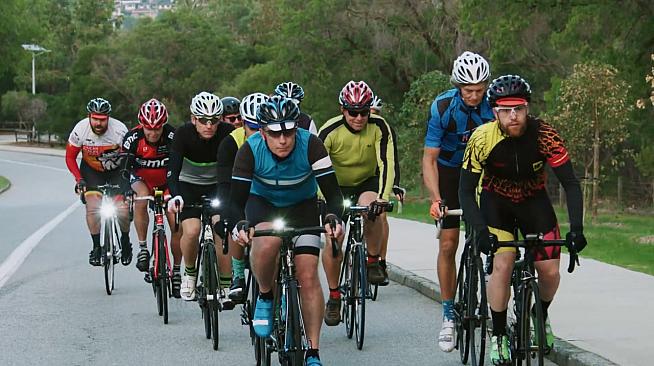 The film meets MAMILs from cycling clubs in Australia and around the world - including the UK - to explore male cycling culture and find answers to some potentially awkward questions.
"These are middle-aged, middle-class men with careers, families and mortgages," explains the promo blurb. "They are never going to win the Tour de France - yet they spend a huge amount of time, money and energy on cycling.
"Why is it so important to own the best bike and all the right gear? What compels them to choose long hours on the road over time with the family?
"This light-hearted, yet insightful, feature length documentary explores the secret lives of MAMILs in their natural habitat through interviews with experts interwoven with MAMIL stories set around the world."
Maybe not ideal viewing for a first date, but I'm sold. And if you can organise a matinee screening, it sounds like a decent way to round off the Sunday club run too.
Check out the trailer at: www.mamilfilm.co.uk/trailer
0 Comments