With just over two months to go until Velothon Wales hits Cardiff on 9 July 2017, the organisers have launched an interactive route map for the course.
The 2017 edition of the popular closed roads sportive offers riders a choice of 140km 110km courses. The new interactive map - which you can view by clicking here - traces both routes, showing gradient and runing total of elevation along the way, as well as the location of feed and water stops to help riders plan their day.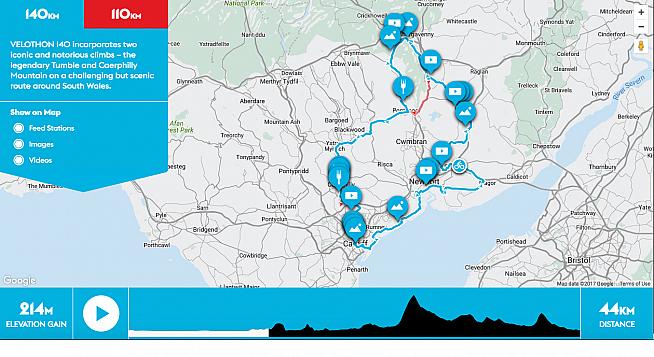 The map also takes you on a virtual tour of the breathtaking Welsh countryside along the route, with a selection of exclusive video content and a guide to the route highlights, including historical points of interest and images of the main landmarks along the way.
It all helps whet the appetite for what promises to be another fantastic day's cycling in Wales.
For more information and to enter, visit the event website at www.velothon.com.
0 Comments