From Eroica Britannia and the Tweed Run, to the Retro Ronde and even the Chap Olympiad, vintage-themed bike rides are enjoying a popular resurgence. It's the Tweed Paradox: nostalgia junkies have never had it so good.
But while resuscitating a classic bike for these events is simple enough, what about the outfit? Period hessian hosiery studded with dead moths may be authentic, but it also dampens the party vibe.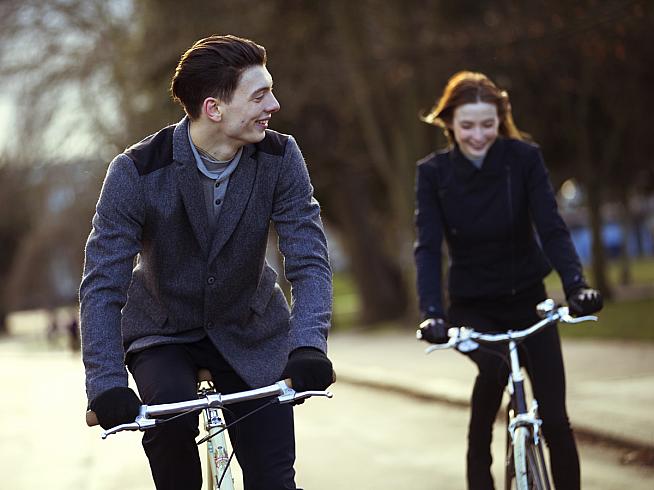 Thankfully one brand is stepping into the breeches - sorry, breach - with a range of cycling apparel that fuses a vintage aesthetic with cutting-edge technical materials, resulting in clothing that performs every bit as well as it looks.
MEAME is a London-based brand set up by husband and wife team Megan Aylott and Steven Azancot. Launched in late 2015, their range of cycling staples includes tweed caps, jackets and leather gloves for men and women, blending classic good looks with modern performance features designed for daily use.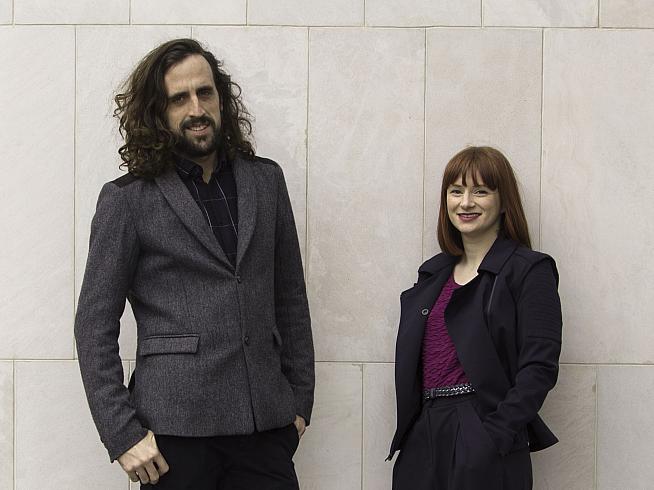 With Megan's background as a graduate from Central Saint Martins fashion school and Steven's experience as an avid cyclist and designer, the couple have invested their skills and experience to produce a striking portfolio of cycling apparel that has garnered glowing reviews in the national press.
Natural materials like tweed and leather feature prominently, and the range incorporates thoughtful performance features like reflective stitching, ventilation and water-resistance to ensure the garments stand up to everyday use in real-world cycling conditions.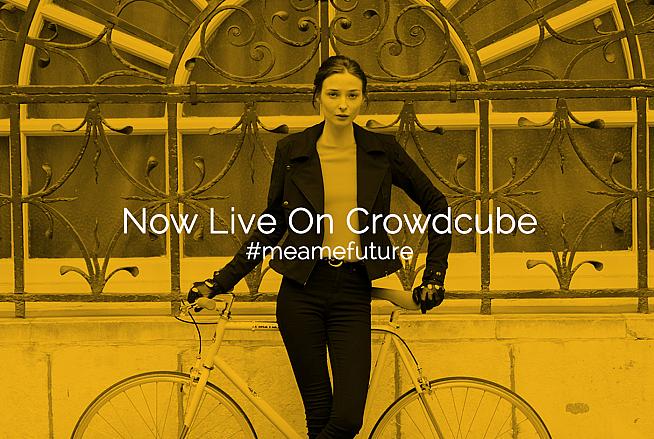 MEAME are now offering the public an opportunity to be part of their continued success through crowdfunding. In a Crowdcube campaign launched today, Megan and Steven are sharing their #MEAMEfuture with their customers and community, inviting them to join in the next stage of what they hope will be an exciting few years for the MEAME brand.
Money raised through crowdfunding will allow the brand to expand their range, while Megan and Steven also have plans to incorporate new and innovative technologies into MEAME apparel.
"We're at an exciting stage of the business," says Megan, "I'd love the community to join us on the journey. MEAME are at the seed stage and with backing we can grow into something beautiful developing innovations that complement our everyday life.
"We are more conscious of our health and wellbeing and I believe clothing should aid your lifestyle, allowing you to love an active life with no barriers. Get on board, let's do this together and build a functional and fashionable future."
MEAME's campaign has already attracted support from within the industry. Speaking on the short launch film, Jools Walker of Velo City Girl comments: "I've found MEAME to be a really refreshing change. They're executing an aesthetic that's been missing from the market, and it's clear that a lot of thought and consideration has gone into the design of their jackets.
"MEAME offer a fantastic and fashionable alternative to people which caters for both cyclists and of course, for style."
The brand have even found unlikely support in the pro peloton, with pacy pin-up Marcel Kittel snapped sporting a MEAME jacket during down time in Girona:
After Team Garmin's famous argyle kit, is tweed the logical next step for performance cycle wear?
We doubt Lycra is losing any sleep just yet... But, while we might not see tweed in the pro peloton any time soon, MEAME are certainly making a good fist of bringing classic style within reach of everyday cyclists.
Visit www.meame.co.uk to view MEAME's current range of performance fashion clothing, or check out the crowdfunding page at www.crowdcube.com.
0 Comments