The Chinese group that bought Ironman last year and was rumoured to be sizing up cycling's crown jewels looks set to become a player in the sportive and granfondo scene.
Wanda Sports Holding is taking control of Lagardère Sports, which began with the Hamburg Cyclassics in 1995 and now has Velothon rides in Berlin, Wales, Copenhagen, Stockholm and Stuttgart.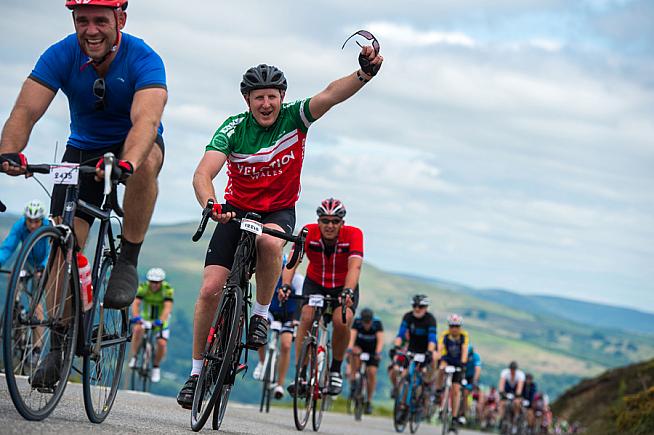 Lagardère also owns the ITU World Triathlon brand, duathlons, other multi-sport events, and in running, marathons and the Music Run franchise.
Lagardère boss Christian Toetzke is becoming Ironman's chief development officer and global head of cycling, which certainly suggests Ironman is committed to bike-only events.
"Cycling is part of our core strategy, creating new events, maybe acquiring events," said Toetzke, and Andrew Messick, Ironman's CEO, was bullish about biking when assessing the deal.
"These iconic events, and the teams that have created and managed them, will further strengthen our position in triathlon, expand our portfolio in running, and establish ourselves in cycling," he said.
Cue jokes about bike handling by triathletes and the Velominati's Rule #42.
In December, breathless headlines had billionaire Wang Jianlin, boss of Dalian Wanda the parent of Wanda Sports Holding, taking control of all three Grand Tours through the purchase of RCS Sport and the Giro d'Italia, and ASO, the owner of the Tour de France and La Vuelta as well as countless Classics and other races.
That idea was pretty well debunked by Canadian Cyclist, which tracked down the origin of the story to a single sentence in an Italian financial paper. While it still might happen — who knows — it does seem unlikely that ASO would have started the current spat with the UCI if a takeover was imminent.
Lagardère Sports' Cycling Events
Hamburg Cyclassics      July 21 (entries capped at 22,000)
Velothon Berlin               June 18/19
Velothon Wales              May 22
Velothon Stockholm        September 11
Velothon Stuttgart           July 23/24
The Velothon website lists Copenhagen, Dublin, Durban (South Africa), Medellin (Colombia) and Portland, Oregon, as potential additions in 2016.
The Velothon events feature closed roads and professional timing with an open race for up to 14,000 cyclists followed by a UCI-sanctioned pro event on the same course straight afterwards.
0 Comments