As we transition into the colder, winter months where more cyclists look to indoor training to maintain fitness, here's a look at some of the most innovative turbo trainers currently on the market.
Featuring models from Wahoo, Elite and Tacx, this is serious kit to grace the garage of the most dedicated Zwifters.
All of these trainers will be on show at the upcoming Rouleur Classic LDN. The self-styled "world's finest cycling exhibition" returns to Victoria House, London, from 31st October, offering the chance to get up close to star names and the best kit from the cycling world.
Together with these trainers, it's all the inspiration you'll need to keep riding through winter.
Wahoo Kickr Smart Bike - $3,500 (UK pricing TBC)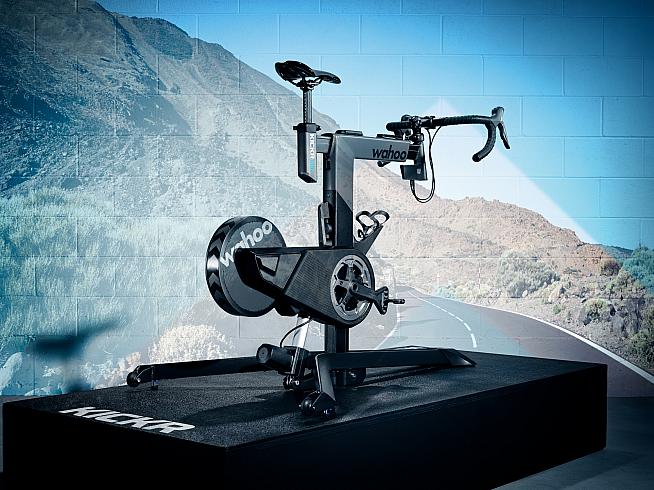 An innovative design which blurs the line between reality and the virtual world, the new KICKR BIKE is able to replicate the sensations of riding both uphill and down, further advancing the depth of technology now invested into home training setups.
The rig itself is also customisable, meaning the perfect position is much easier to dial in, especially when compared to the traditional turbo trainer. Once set up, the KICKR BIKE is ready to roll, thanks to being totally calibration free; less time spent setting up means more time for riding!
Find out more: uk.wahoofitness.com
Elite Tuo - £399.99
With its stylised aesthetics and classic design, the Tuo is a wheel-on turbo trainer which will not look out of place in your home, offering simple storage and set up when wanting to train.
The 'Made in Italy' design prides itself on its elegant look, but that is not to say the Tuo is style over substance. A sturdy, lightweight, fast-fixing locking system and low volume performance make this trainer an attractive offer; both visually and for those seeking to sharpen their fitness.
Find out more: www.elite-it.com/en/products/home-trainers/interactive-trainers/tuo
Elite Suito - £649.99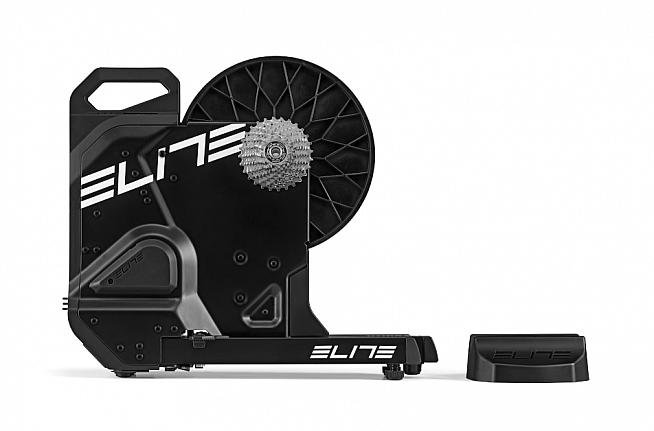 An innovative design from Italian brand Elite, the Suito is a direct drive turbo trainer, meaning all you need to do is remove your back wheel and attach the bike's drivetrain directly to it.
Able to offer resistance akin to 15% gradients, this is built for those seeking to perform at their best, even when training indoors. Possessing a power meter with an accuracy of 2.5%± and compatibility with an array of training applications or devices, the Suito can help any rider make the next step up without leaving home.
Find out more: www.elite-it.com/en/products/home-trainers/interactive-trainers/suito
Elite Fuoripista - €14,000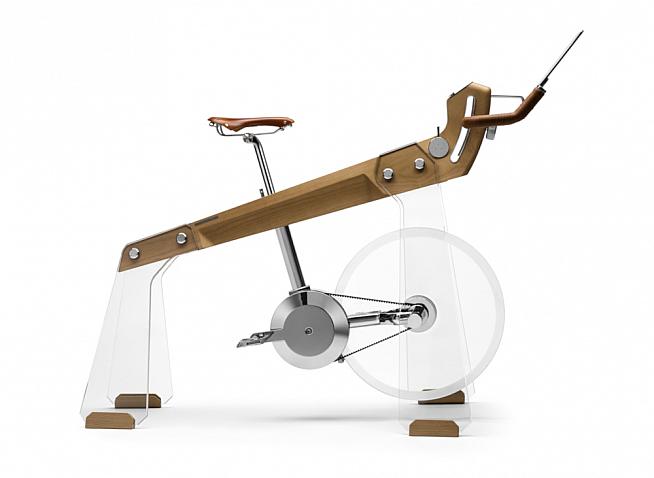 Winner of international design awards, this combination of sculpture and performance is a true statement piece, an object of desire for those wishing to own the ultimate home trainer. The clever construction of the Fuoripista demonstrates that such a device does not need to resemble a piece of ugly gym kit, but rather something which mirrors the style and panaché so many cyclists enjoy in their life.
Find out more: www.elite-it.com/en/products/fuoripista
Tacx Neo Bike Smart - £2,449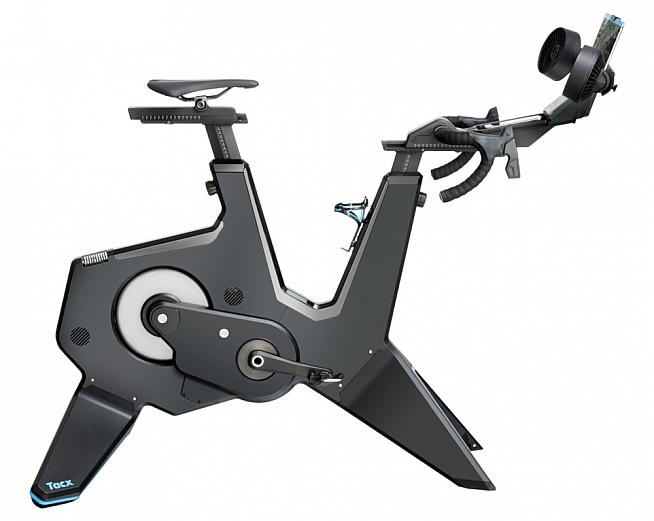 Providing an immersive experience, this bike trainer offers an evolution in the world of indoor training, remaining compatible with a myriad of familiar applications.
Possessing dynamic inertia, road and gear feel, the Tacx Neo Bike Smart is also fully customisable with adjustable pedals, saddle, handlebar and cranks.
To keep you cool while chasing the next PB, the Tacx Neo even features two fans alongside the front of the trainer. And we're sure it'll find plenty of fans among keen cyclists too.
Find out more: tacx.com/product/neo-bike-smart/
Rouleur Classic LDN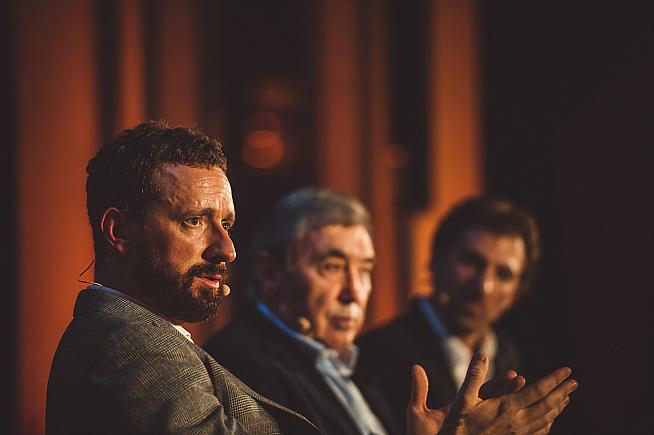 Rouleur Classic LDN opens on the evening of Thursday 31st October, running through to 2nd November, showcasing more than 50 premium cycling brands, exhibiting the latest in performance bicycles, clothing and accessories. The event also features an exciting list of talent on stage over the three days, including Tour winners Greg LeMond and Sir Bradley Wiggins, yellow jersey wearers Phil Anderson, Sean Yates, Simon Gerrans and a whole host of other superstars of the cycling world.
Tickets to the Rouleur Classic LDN are available at www.rouleurclassic.cc with prices from £35.
0 Comments