My passport is up for renewal this month, another reminder that 10 years have somehow passed by. 
I was initially thrilled when I realised that the rapid advance of technology meant I could now submit a phone selfie to the passport agency, rather than traipsing to the curtained box of horrors in my nearest Boots to receive a printout of gormless self portraits.
The excitement soon faded as I was forced to concede, after approximately 80 increasingly desperate attempts against a range of backgrounds and lighting conditions to replicate my previous, youthful mugshot, that my face has not after all escaped the ravages of time.
And there was me thinking it was just everyone else getting older...
It would be easy to blame the travails of parenthood for my increasingly craggy frontage, or ten years of Tory misrule, or - why not - Brexit.
But there are possibly a few other factors: riding my bike all day in the sun, rain and wind with a skincare regimen that to this point has involved little more than a splash of cold water in the morning, for example.
I know that's not something to boast about, but it's safe to say I could use a guiding hand when it comes to looking after my skin. Right on cue I was recently sent a handy little box of dermatological treats from LifeJacket.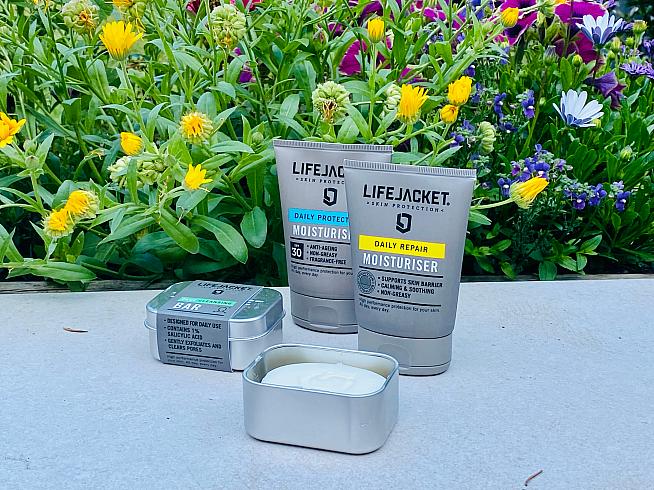 The box contains a starter pack of four skin care products designed to protect against the slings and arrows of weather, time and parenting-related stress. The presentation is attractive: a smart cardboard box into which are neatly arranged two tins containing bars of face cleanser and body wash, and two tubes of moisturiser.
One of the moisturisers is for daily repair, while the other is for daily protection and claims to have anti-ageing properties with an SPF of 30. The daily repair blend, it says on the packet, is also calming and soothing - so I guess you can reach for a pinch of this if you've clocked sight of yourself in a mirror for the first time in a while and then, once your heart rate has settled back to normal, slap on some of the anti-ageing stuff.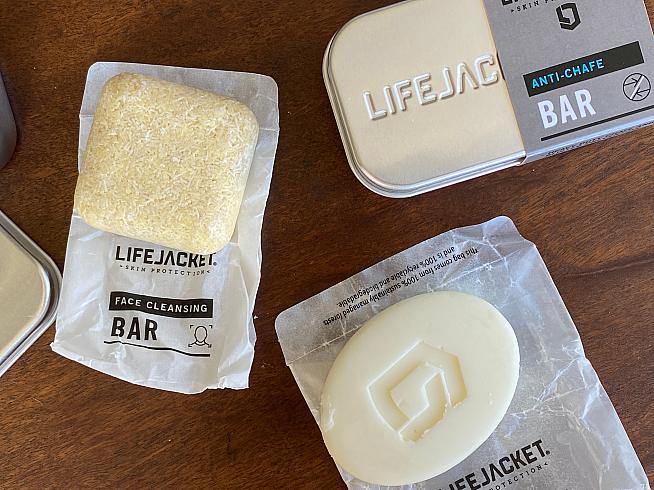 I've been using the products this past week following LifeJacket's foolproof instructions:
"Use the SPF 30 Daily Protection Moisturiser at the start of the day and the Daily Repair Moisturiser before going to bed. The bars can be used daily whenever washing or showering."
The products are genuinely very pleasant to use. I could almost feel my skin sighing with relief when I washed my face and applied the moisturiser after a hot run in the sunshine, as if to say "Ahhh, finally!"
Whereas the moisturisers are sans parfum, the face cleansing bar has just the merest hint of some unplaceable scent; could be the sea buckthorn listed in the ingredients, or just a generic 'soap' smell vaguely reminiscent of childhood visits to German grandparents.
It's subtle, anyway - a far cry from the Lynx and Clearasil-based chemical warfare that marked my last serious campaign to engage with my skin as a teenager. This is grown-up skincare, and it feels good.
I also like the little tins, which are just the right size to store my treasures - offcuts of bike chains, valve caps, chewing baccy, NFTs, milk teeth, etc - once the soap is all used up.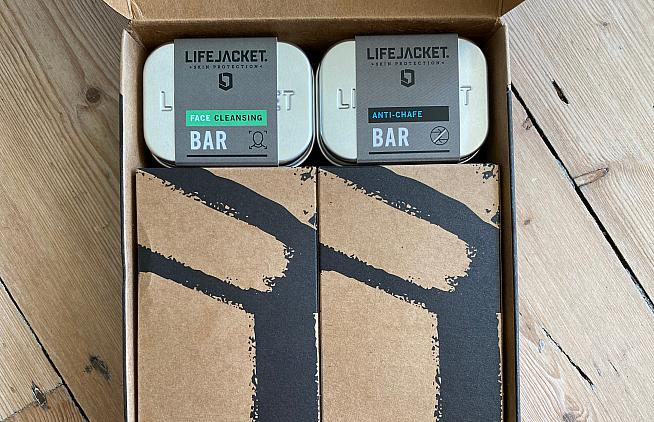 LifeJacket offer a range of other skincare products in addition to this set, including specific products for mountaineering and watersports. Cyclists in particular will also appreciate LifeJacket's anti-chafe bar, which is not included in this set but available separately. Just warm it up in your hands and apply to the chafe regions; it has a lovely scent too.
If you already dabble in soap and shower gel or, you know, basic hygiene, then adding LifeJacket to your daily routine is not going to add a lot of hassle to your day.
But it will help protect and look after your skin - and who knows, it might even take a couple years off your next passport photo too.
LifeJacket Daily Protection Set, £45 from lifejacketskin.com
0 Comments