Comfort is key to enjoying longer bike rides, and a good pair of cycling gloves can make all the difference. After all, along with saddle and shoes, hands are your main contact points with the bike.

I've been testing the S Gloves by Italian brand PH (Push Harder) Apparel over the past few months, and they're easily the most comfortable cycling mitts I've had the pleasure of using.

The secret is in the padding by Elastic Interface: it's not deep, but perfectly placed to provide ample cushioning for the palms, thumb and fingers on my increasingly gravel-oriented rides.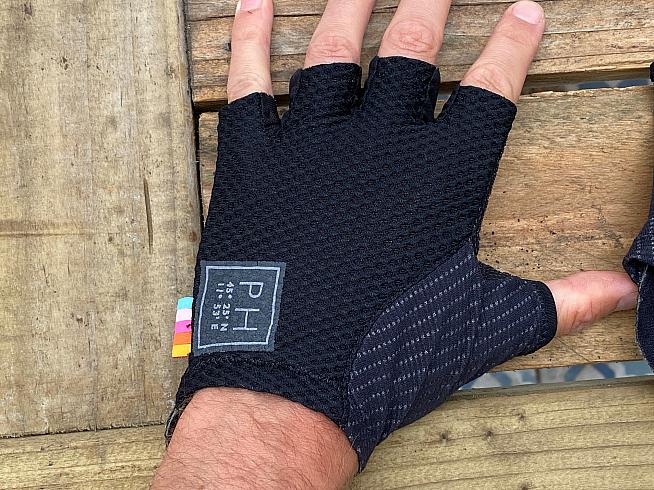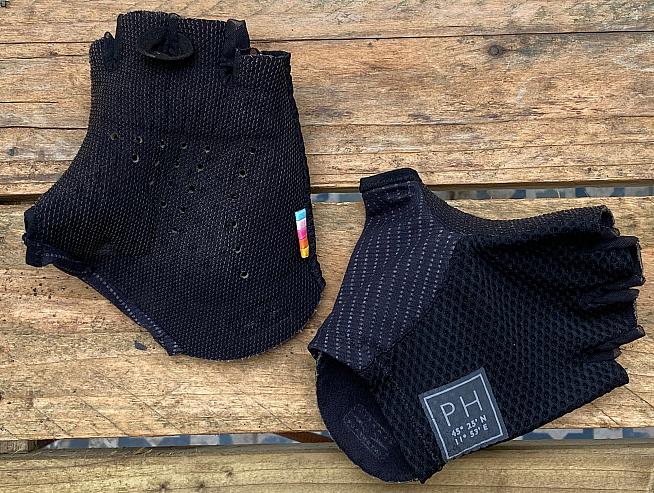 PH claim the gloves' design "respects the anatomy of the hand, improves blood flow and reduces pressure on the ulnar nerve."
Elastic Interface call it "Palm Technology": the three-dimensional design was developed with the support of the University of Padua (Department of Biomedical Sciences). In practice the padding works as claimed, absorbing bumps in the road and trail and relieving pressure on the hands.
That comfort doesn't come at the expense of weight, either; the gloves are lightweight with plenty of stretch to ensure a comfortable fit.

The back of the gloves feature a gauzy mesh fabric for breathability on hot days, and the palm is perforated too which helps avoid clammy paws. The cuff extends generously at the bottom to protect your wrist, and there's a handy pull tab between the second and third fingers to aid in removal.

The sober black aesthetic is enlivened by a little rainbow-hued tab on the edge of the left glove. It's a detail that may seem purely decorative, but "dopamine dressing" is real - and you don't have to believe in unicorns to enjoy the microdosing effects of a nice Pantone swatch.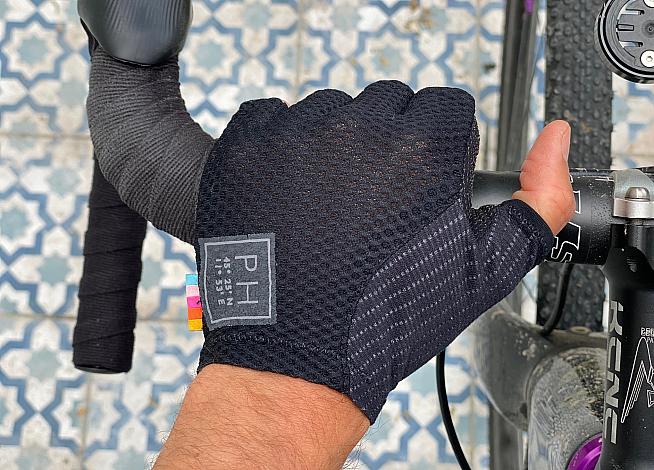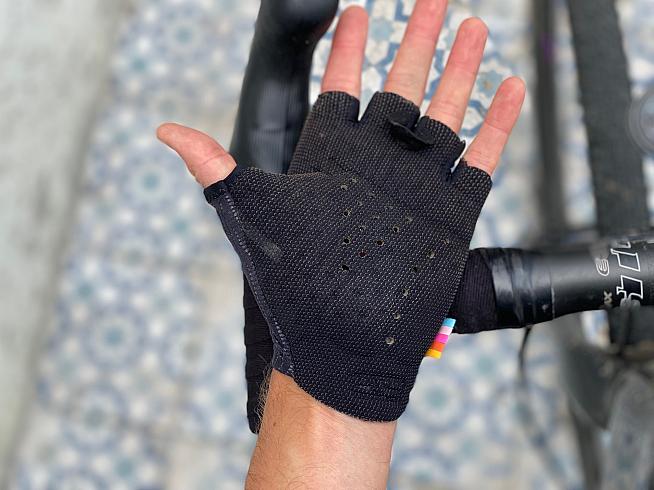 Construction is of a high standard; I've subjected these gloves to thousands of km over winter, spring summer and fall, and they continue to emerge from the wash in excellent condition.

I took them bikepacking on the GranGuanche Audax back in March, and (speaking of fall), they've protected my hands in a couple of low-speed spills along the way too. Grazed palms and blood-stained bar tape take a lot of the fun out of stacking your bike: why not let your mitts take the hits? (Hey marketing guys, that one's on the house).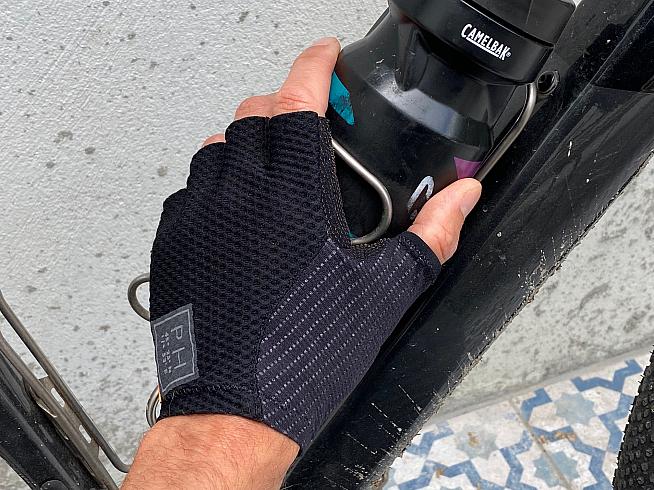 In summary, I'm a big fan of these gloves: there's simply nothing to fault here.
Elastic Interface provide the padding for some pretty well-regarded cycling bib shorts, so you might say they are experts when it comes to padding - and it shows.

The PH S Gloves are a great choice for lightweight, well padded cycling mitts, especially for the warmer months.

It's two very happy, callous-free thumbs up from me.

S Gloves by PH Apparel - £53 at www.phapparel.com
0 Comments