The 'cross season never really got started last year, tyres spinning in the Covid mud - but as we wait for racing to get underway, here's a look at some iconic rubber from the house of Michelin.
The Power Cyclocross range sees Michelin revive the famous green tread of one of their most popular CX race tyres. The modern incarnation comes in two tread patterns, the speed-oriented Jet for hard/dry conditions and the Mud for sloppier circuits, both in a UCI-approved 33c width.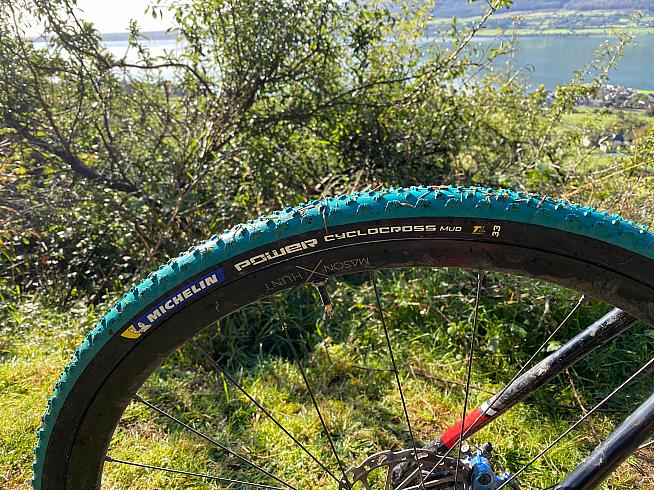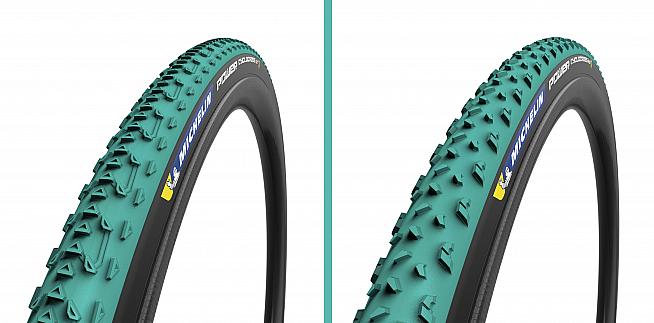 I popped the Jets onto my 'cross bike first and, in the absence of any possibility (or, let's be honest, inclination) to race I've been spinning around the muckier local lanes.
Swapping down to narrower tyres, there's a distinctly firmer feel to the Jets compared to the 40mm gravel tyres I was riding previously. Even set up tubeless at lower pressures, the Jets feel comparatively rigid and transmit noticeably more feedback over rugged terrain.
By the same token, both the Jet and the Mud versions offer a feeling of speed not far off that of a road tyre. The less pronounced tread of the Jet zips nicely along paved roads, while providing plenty of grip when you venture off piste on to a bridleway or trail.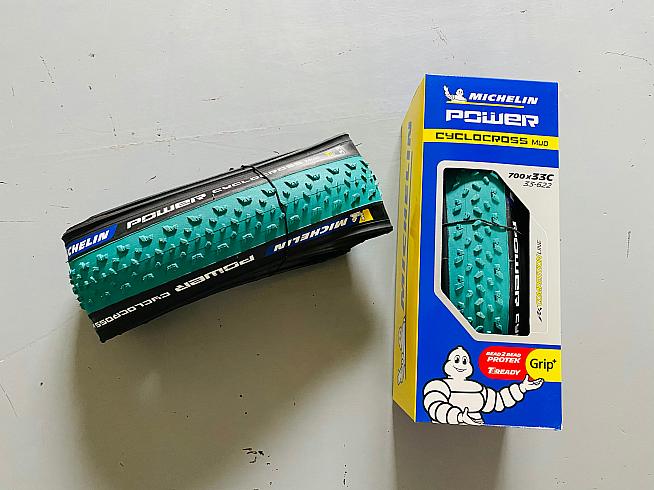 On harder packed surfaces and tarmac, the central ridge of triangular knobs on the Jets helps keep the tyres rolling fast with a feeling of efficiency.
They're also lighter than most wider gravel tyres; we weighed our samples at 393g (both Mud & Jet). This helps the tyres spin up to speed quickly (aided by the tread's enthusiasm for mud-shedding); a useful advantage in a race scenario where rapid, repeated accelerations are called for.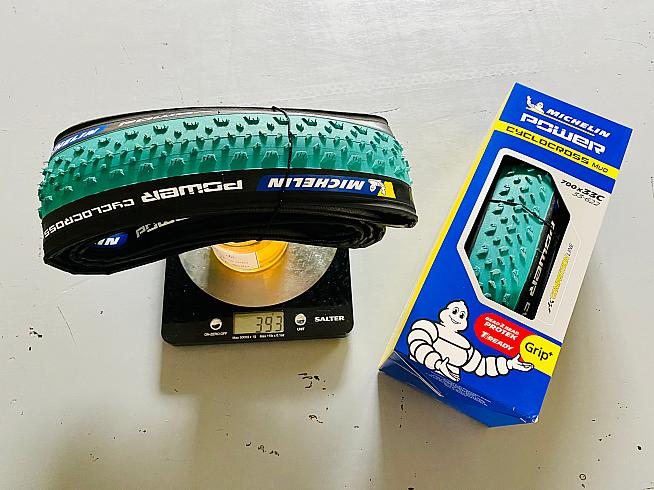 A final advantage of the 33mm carcass is that you might even be able to squeeze it into some of the new breed of disc-brake endurance road bikes.
In a moment of madness I managed to get the tyre to fit on my Bianchi Infinito CV; this bike is no-one's idea of a cyclocross racer (it's very much an endurance-oriented road machine), but with the addition of the Jets it transformed into a fairly passable bridleway dragster.
That said, the clearance was wafer thin. I quickly regained control of my senses and put the tyres back on my 'cross bike - but not before setting a few PBs on a local gravel circuit including some steep, gritty climbs. I've spun out on these climbs before, but the Jet provided sure-footed traction all the way up.
Durability has been excellent: I've yet to puncture on either the Jets or the Muds, and despite seeing more than their intended share of road and gravel there's minimal wear to the tread.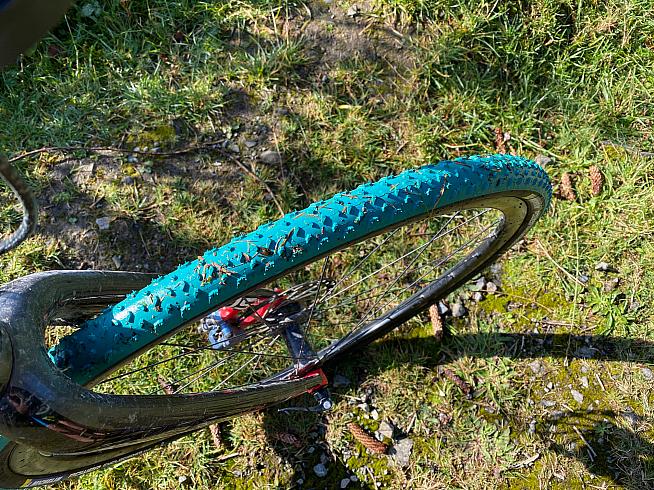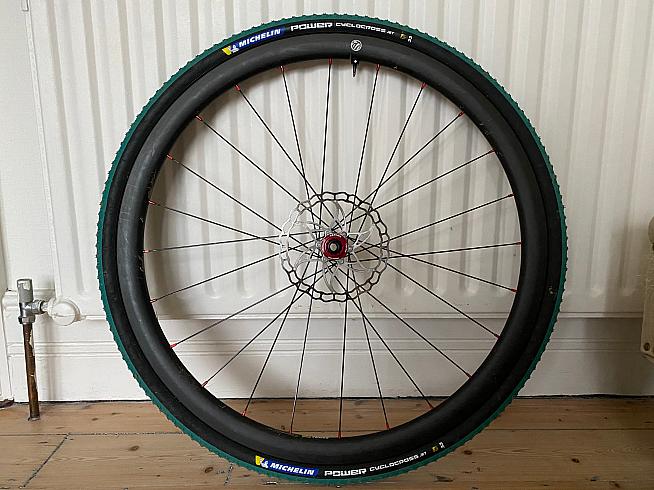 I would just add that, as good as these tyres are, they are quite specialised for one specific purpose: zipping around a cyclocross course as fast as possible.
At this, they excel. But if you're planning to ride mostly on gravel, or value comfort over the long haul, then you'll probably fare better with a wider, gravel-specific tyre of 40c width or above.
Finally, I thought I'd better try them out on grass since that's what many UK cyclocross courses, theoretically at least, begin life as. The Jets take to the green like their namesake, with plenty of bite into the lush spring turf and an appropriate sense of urgency when you start mashing the pedals.
On muddy sections, the narrow profile fares reasonably well, finding traction where a wider tyre might spin. However, the relatively shallow tread depth on both tyres means you'll want to pick the cleanest line possible; once things get seriously sloppy there's a high risk of spinning out even the Muds.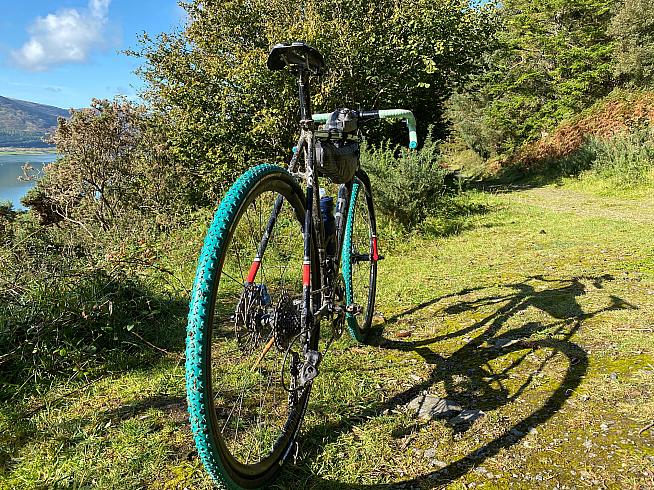 If you're looking for a race tyre to put sward to the sword, look no further. These are excellent tyres, and for some that iconic green colour alone may be enough to swing the deal.
For gravel and recreation, the advice would be to size up to wider rubber and save the Jets or Muds for high-octane outings where they can really shine.
Michelin Power Cyclocross Mud Tyre - £46.99 from silverfish-uk.com
Michelin Power Cyclocross Jet Tyre - £46.99 from silverfish-uk.com
0 Comments