"Keep the rubber side down" is one of the first rules of cycling - but despite best efforts, even the most experienced cyclists will have the occasional close encounter with tarmac or trail.
Hopefully you'll be able to brush yourself down and get back on the bike, but for scrapes and cuts a basic first aid kit can be a useful thing to have on a ride.
Most sportives include medical support, but for independent rides and especially longer events passing through remote areas, it's a good idea to be self-reliant when it comes to treating minor injuries.
The new Sterosport Activ kit from Steroplast is designed especially for active sports. The kit includes 15 items of first aid supplies, stowed neatly into a compact, easily portable case.
From plasters to wounds dressings and antiseptic wipes, it's got all you need to patch up roadside cuts or grazes. There are even six safety pins, should you need to reattach a sportive bib number to your jersey.
The rubber gloves may also come in handy if you need to repair a chain, saving your hands and bar tape from dirty oil marks (just remember to replace them when you get home).
The full contents are:
Conforming Bandage x 1
Non-woven Triangular Bandage x 1
20ml Eye and Wound Wash Pod x 1
First Aid Guidance Leaflet x 1
Large Nitrile Gloves x 1 Pair
Washproof Plasters x 10
Resusciade One Way Valve x 1
Sterotape Microporous Tape x 1
Safety Pins x 1 pack of 6
Nickel 3″ Tweezers x 1 Pair
Steropad Wound Dressing x 2
Steropore Adhesive Wound Dressing x 2
Sterostrip Sutures x 1 strip
Steroswab Wound Dressings x 5
Sterowipe Alcohol Free Cleansing Wipes x 4
The only things missing, required on some events at the more extreme end of the sportive spectrum - Dirty Reiver for example - are a survival blanket and emergency whistle. But for most rides this kit contains about everything you could need to patch yourself or a ride buddy up.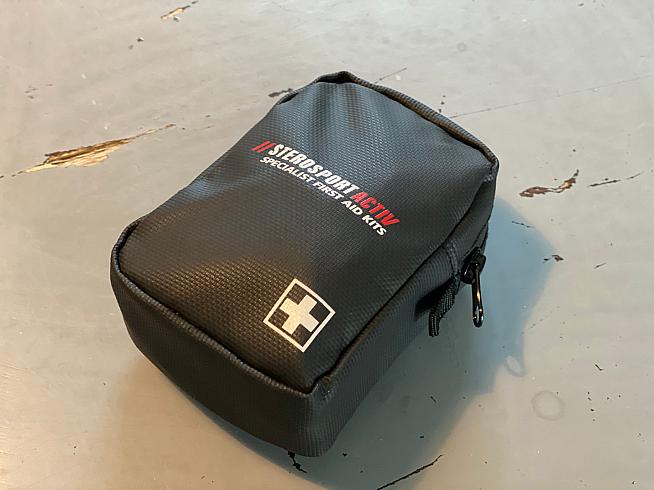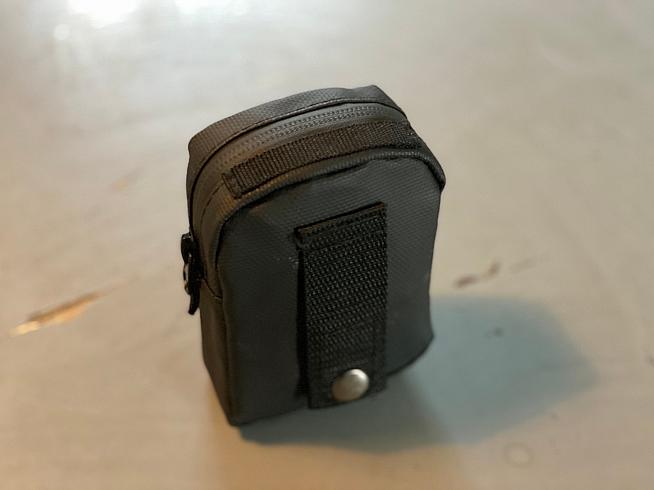 The pack weighs in at just under 140g. At 13cm x 8cm x 5cm it will fit in a jersey pocket at a pinch, although you may find it more comfortable to tuck into a frame or saddle bag.
There's room in the case to squeeze in a few cycling repair essentials too - for example tyre levers, tubeless plugs, a quick link and spare cables.
The case has a handle and button belt clip, which I found can be used to mount directly to the saddle rails. The rubberised finish is splash resistant, and the contents are individually wrapped to keep them pristine ready for emergencies.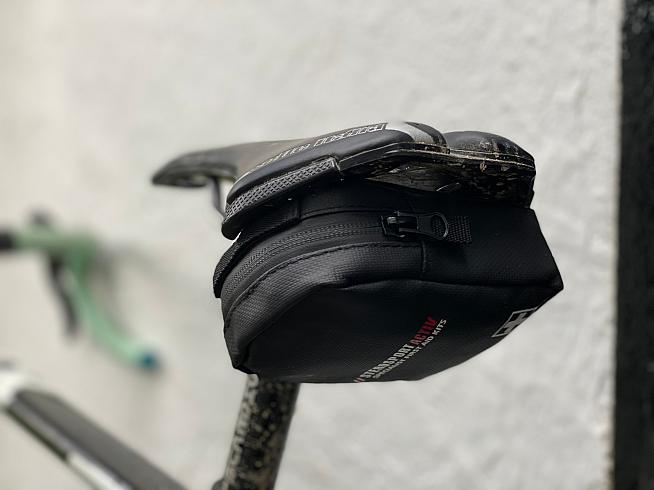 Portable, well equipped and lightweight, the Sterosport Activ has all you need to make rolling repairs to yourself or a ride partner.
Priced £10.28, it's good value for a sensible bit of kit that may just save your ride.
Sterosport Activ Pocket Kit Explorer - £10.28 from sterosport.co.uk
0 Comments