In a world obsessed with watts and looking #pro, HideMyBell are on a mission to rehabilitate cycling's most unashamedly practical and geeky accessory, the bike bell.

And, aided by a vaguely suggestive brand name and access to copious amounts of UD carbon, it seems they're on to something.
They launched with an out-front computer mount with discreet concealed bell, and have steadily built out the range. We've been testing their latest model, a RaceDay edition designed to fit Canyon's integrated bar/stem cockpits.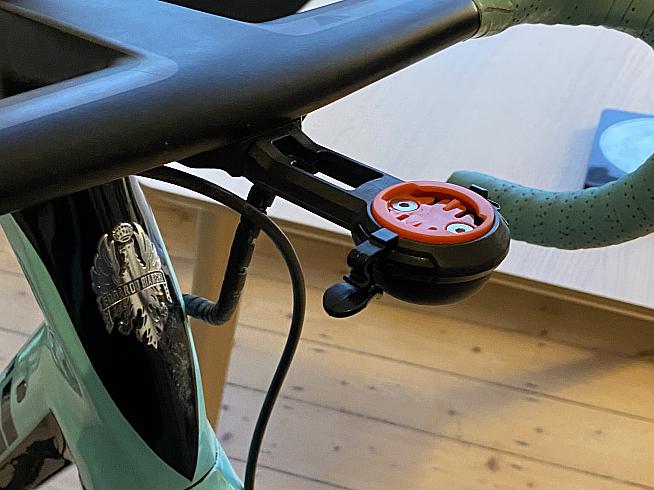 It's a nicely made mount, slimmer than Canyon's slightly overbuilt version but just as sturdy.
The bell is, as you'd expect, tucked discreetly under the computer mount. Interchangeable adapters are included for Garmin, Sigma ROX, Wahoo, Lezyne and Bryton devices, with others available for purchase separately.

The bell part attaches by a single screw, and the idea is that you can remove it for those competitive moments where 11g may, um, make all the difference.

Crucially for weight weenies, even with bell included the HideMyBell Raceday weighs just 39g - that's within a gram of Canyon's own version. Come race (or sportive) day, the bell can be quickly removed yielding a handful of grams and microwatts to propel you to glory.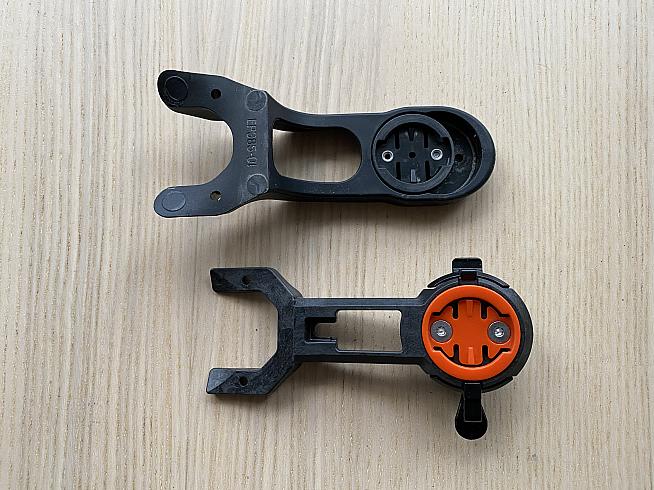 It's a great idea, well executed. There's no doubt that bells are useful to have, particularly if your rides regularly take you along shared use paths where pedestrians like to frolic in sensory abandon. This one isn't the loudest or most melodic, but it does its job.
And, while I don't race, there's no chance I'd be removing the bell before lining up on a start grid.
For starters, the handful of grams you'll save are almost certainly outweighed by the calories you'll expend unbolting the bell. And besides, think how psyched out your opponents will be to hear the merry tinkle of a bell as you sit on their wheel...
You wouldn't race with a wicker basket containing baguette and a poodle fitted, but this conveys a similar effect: "Is that all you got? I'm cruising here mate."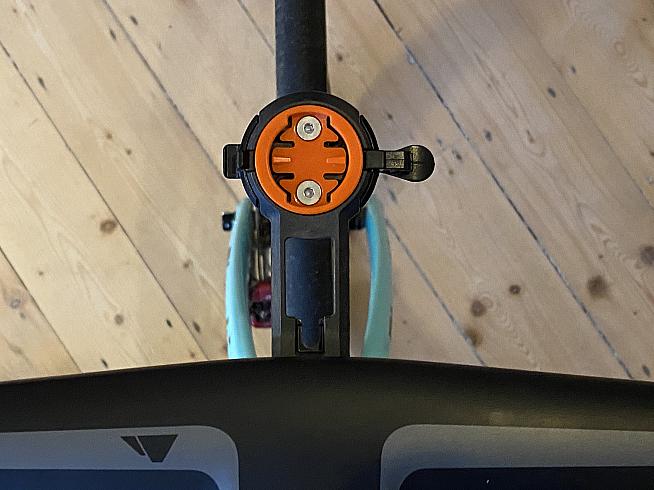 In fact, there's ample scope for bellringing in so many aspects of cycling. Time for your club mates to take a turn on the front? Ring your bell.
Town sign sprint? Ring that bell. Pothole? Loose sheep? Urge to break wind? Bell, bell, bell.
In short, I'm sold on bells and this is definitely the best way to have one on your bike. My only worry is that HideMyBell are going to eventually run out of variations of the hidden bell theme.
So, just as
Trenching is the new Everesting
, may I suggest FlauntMyBell; a new range of increasingly massive, obnoxiously loud bells for the trend-savvy cyclist.
Let's start with a nice brass cowbell - we'll call it the gravel bell, or "grvbell" - and build from there.
Team EF will be first on board, obviously. But with Dave Brailsford recanting on the whole marginal gains philosophy, could Team Ineos become cycling's biggest bell-friends?

I think so; I really do.
By July next year, I expect to see Chris Froome riding up Ventoux with a full-size church bell swaying off the front of his Pinarello Grevil, clanging out the death knell for the aero orthodoxy and ushering in a brave new world.

Forget Campagnolo; campanology is what cycling needs. Chapeau to HideMyBell, harbingers of the gnar dinger.

It's time to ring the changes. Ding dong, the watts are dead; flaunt that bell!
HideMyBell Raceday cnn, €59.95 - www.closethegap.cc.


0 Comments