Winter is coming. The signs are there, the day is shortening, the temperature a little less assured and the number of layers you look for before heading out is getting higher.
That said, it can be a magical time of year: the colours are vivid, the air fresh and crisp - but the question remains, what to wear?
Autumn and Spring can pose any number of dilemmas when it comes to clothing choices. Get it wrong and it can ruin or even cut short a ride. Get it right and it can be glorious.
Riders look for all sorts of advantages to get through a bad spell of weather, a drop in temperature; we can all recall pro racers in the Tour de France grabbing a newspaper from their soigneur at the top of a mountain to prepare for the descent.
What about if you could have that benefit, but take it with you time and time again? Not just a one-off, but reusable?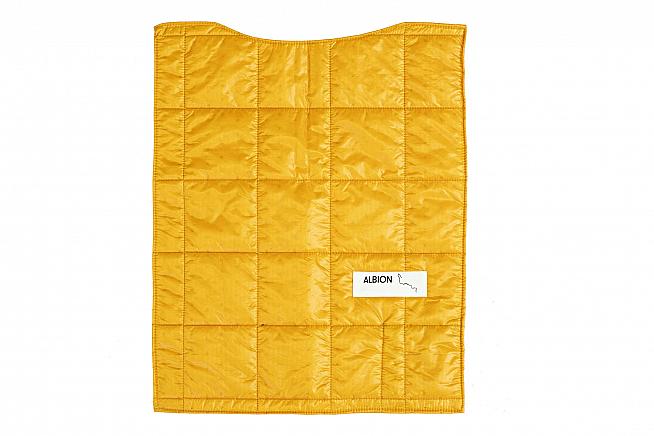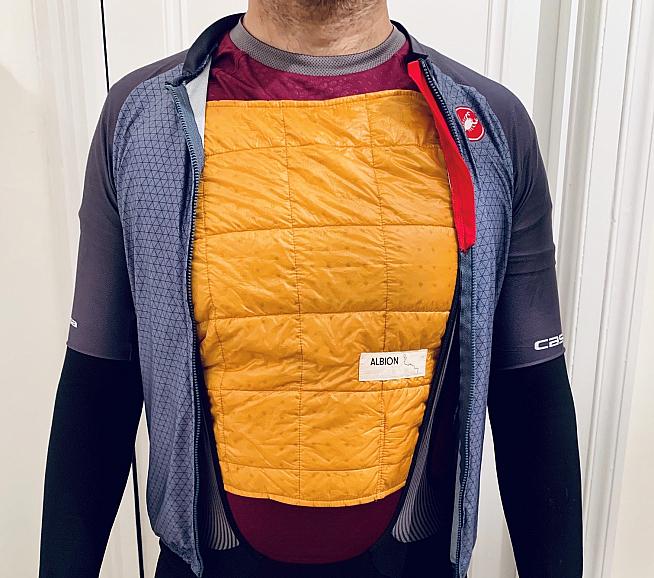 Albion, a British clothing brand, are ideally placed to understand the very British weather we experience in these fair isles and they've come up with a cracking accessory.
The Burner is just perfect for a fresh morning or chilly evening. Measuring 36x28 cm, it is just big enough to cover your chest.
Fitting under your bib-short straps, it effectively provides an extra layer to help keep the front of your torso warm. Made from recycled nylon outer fabric and Clo™ Eco Vivo recycled insulation, this small but perfectly formed piece of material packs a punch far weightier than its small stature suggests.
When not in use, it will pack down into its own tiny pouch and weighs in at a compact 18 grams - or for a more visual depiction, the size of a satsuma.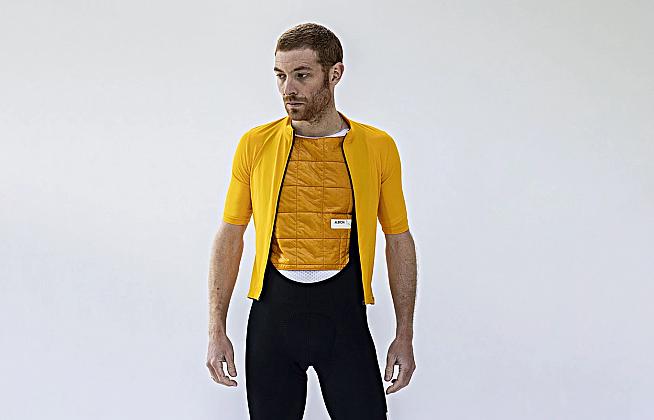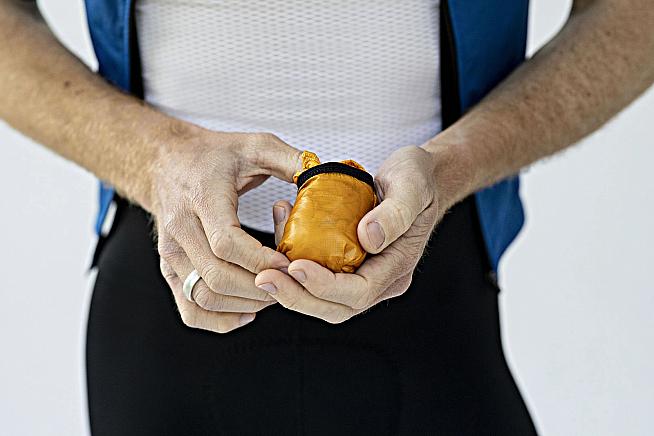 Proving to be windproof and breathable, I have already had the benefit of its warm embrace on some cooler mornings. Once in place you will forget it's there. Only when you get changed you remember you had it on.
Available in three colours, this little gem is one of those products you look at and think, why has no one done this before?
The Burner is a simple but hugely effective addition to any wardrobe. Perhaps the only concern, it packs up so small you might misplace it.
Albion Burner, £35 from albioncycling.com
0 Comments