Due to being late on the cycling band-trailer, I'm a cyclist trapped in a strange half world. I started road cycling about 15 years ago, got into doing sportives and wearing lycra - that sort of thing. Then I started working in cycling retail and was introduced to the concept of 'mountain biking' - this meant that I was now torn between my first love and a new, gnarlier way to dispose of my income.
Being a little too old to be a true MAMIL, and way too unfit (despite my best endeavours) to hang with the Chasing Signs guys, the appeal of off-road was massive. It meant, however, a change of wardrobe. The baggier clothing suited my late-middle age spread but I could not, and still don't, understand the obsession with pockets - especially their positioning.
One of the most generic MTB shorts has to be Endura's Hummvee, which was developed by the Scottish company - with the advice of cycle couriers - to be durable and practical. The design of these and other MTB shorts hasn't changed much over the intervening years, aside from different materials, and there are still more zips in many of those than a pair of 1970s punk bondage trousers. Finding the correct access area during a natural break is starting to become very traumatic, especially for 'men of my age'.
Much as I'm glad not to subject the world at large to the largesse of my body in lycra, I do miss the close-fitting benefit of bib shorts when I'm riding off road, especially now I have discovered gravel riding. The shorts that are comfortable off-road aren't nearly as practical when pedalling on the road, and the design of bibs does tend to keep all right parts of me supported in the correct way.
I have tried separate undershorts, even with attached liners offered by some brands. Some companies even offer MTB specific under-bibs, but their slippery material allows my overshorts to slide down, much in the same way that shorts-and-liners do, but without the terrifying prospect of sweaty rear cleavage being on show to poor saps following in my tyre tracks.
This is why I love the idea of a minimalist MTB short combined with a quality bib, like the Ignite 2 In 1 bibs offered by Aussie Grit Apparel: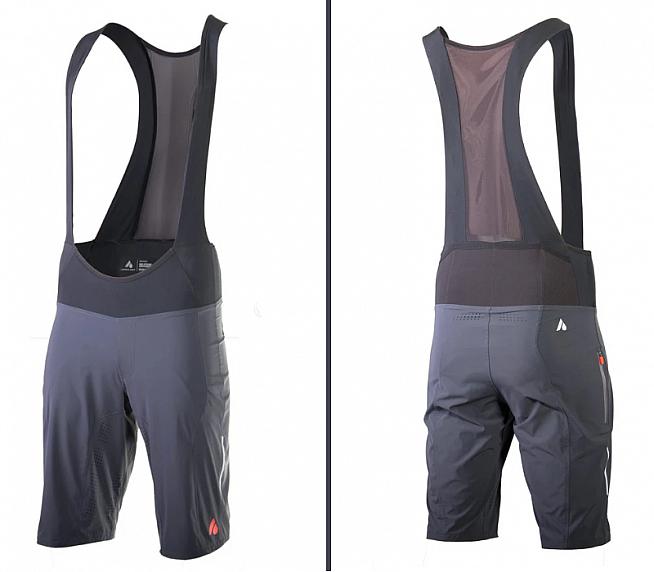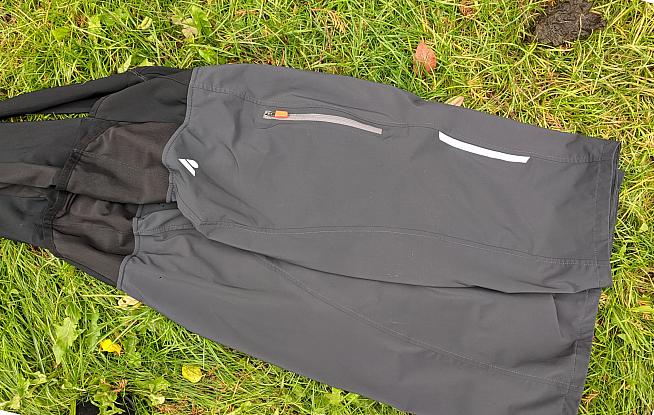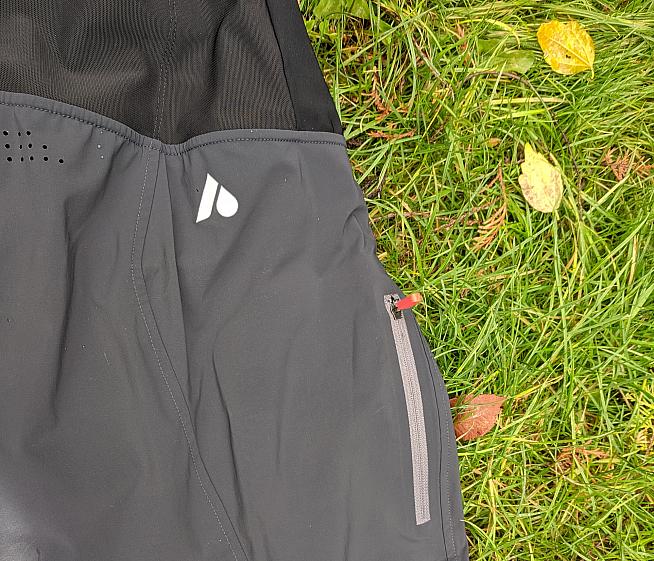 These shorts have barely been off my legs in the last three weeks, save putting them through the wash. The inner bib is tailored just right for the more upright position of MTB and gravel riding, and, despite being quite highly cut at the front, present no challenges to the over-50s nature break.
The overshorts are lightweight and abrasion resistant and have one, yes ONLY one, zipped pocket; this is 'anatomically positioned' for one's phone, replete with a locking zip. I found it better for my house or car keys.
In addition to this, there are four mesh pockets in the back of the bibs that are way more suitable for electronic devices of various sizes, for snacks and other packable goodies, just like on your road ride.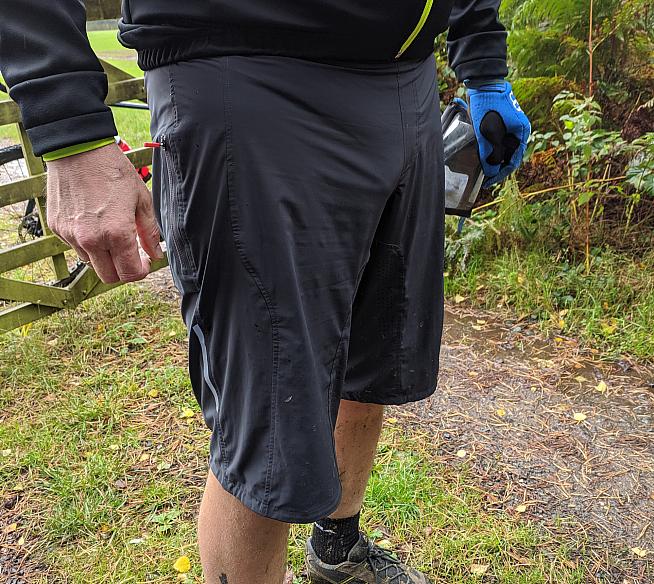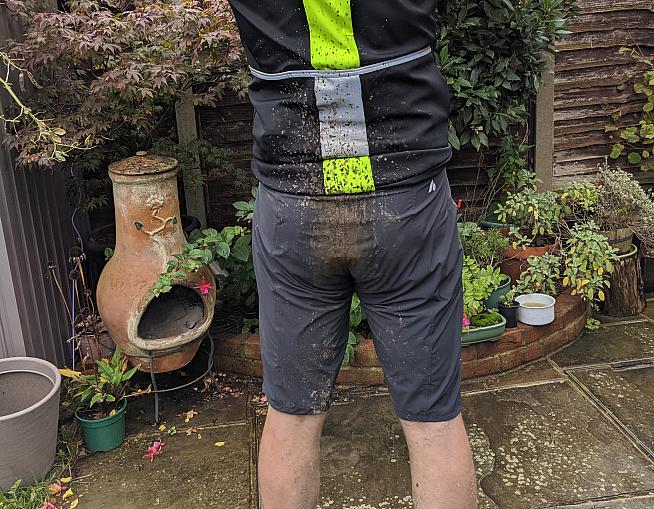 The chamois is a high-quality Italian endurance pad from Elastic Interface, with padding ranging in thickness from 0.8mm at the front to 12mm beneath your sitbones. Laser cut holes above the pad offer added ventilation, and the same perforations feature on the extra long and loose shorts 'outers'.
I'm not a fan of stashing my gear in trouser pockets as I tend to fall off more than is good for me, and at my age I'm sure to break my hip, whether it's on a gravel road or a red run (or in the kitchen making a cup of cocoa before bed time), than any other part of my body. I don't want to paramedic to be picking Gorilla Glass out me before they can ask me my name and where my carer is. On this basis, the rear mesh pockets get the nod - although reaching under my jersey to find whatever treasures I've stowed in there presents a whiole new opportunity to do myself a mischief.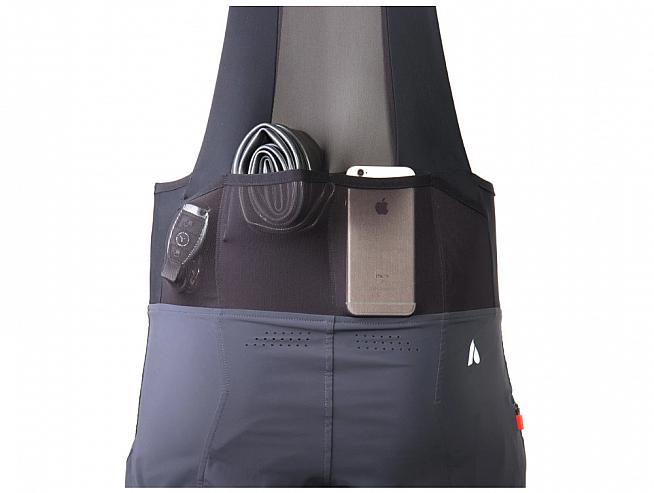 All in all, the Ignite 2-in-1 bibs shorts are a superb, although expensive, alternative to the bulk of traditional shorts. They are ideal for gravel and XC riding, especially if minimalism is your thing - plus the baggy short avoids snagging the supportive lycra inner when navigating back to the main route after taking a bramble-infested wrong-turn.
I love these bibs so much, I actually bought a matching Flint trail jersey to go with. Aussie Grit Apparel: it's not just for down under.
Men's Ignite 2 In 1 Bib Shorts, £180 from aussiegritapparel.com.
0 Comments