Sporcks cycle socks hail out of Spain and were born out of a passion for sports by entrepreneurs Jorge and Alex. Their vision was to "apply design and technology to sport equipment's forgotten family member" - the humble sock.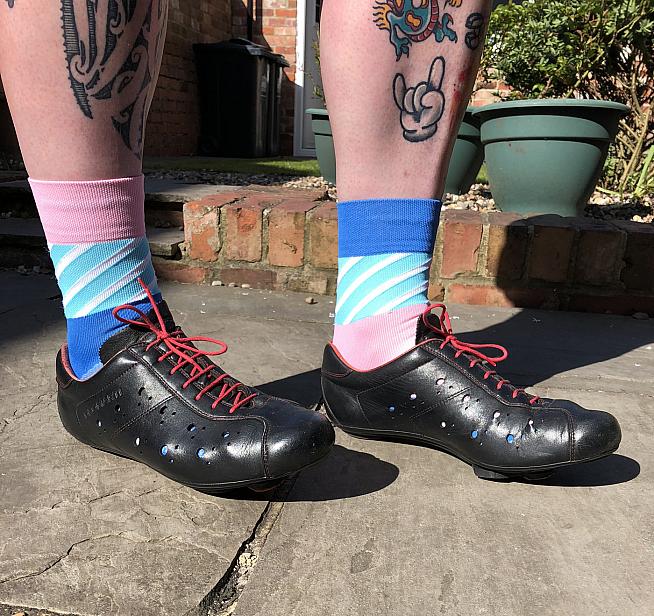 Now, it's hardly fair to say the sock has been neglected by cycling stylists - we've all heard of #sockdoping, no?
Still, there's no mistaking the Sporcks boys' passion for the job in hand. "Sporcks was created to allow you to demonstrate your personality, feelings and passion through its original designs" they rhapsodise; "It was created to entangle you in the magic of sport, which envelopes you and will never let you go..."
Enough! A vehement pitch chaps, you have tweaked my interest; let's look at designs.
It would be perhaps easier and less time-consuming here to explain what designs Sporcks haven't got to what they have. Every colour ever imagined in a psychedelic dream graces the full body of the sock, and the designs range from blocky graphic minimalism to classic polka dots to flamingoes, bananas and the Hawaiian 'hang loose' sign - sweet brah!
Graphics aside, they are an excellent length - not triathlon bloke short or time trial gal long - and made of the finest wicking and calf hugging material.
The lads were kind enough to send me a couple of pairs to test, and I can report they have jazzed up my pins no end: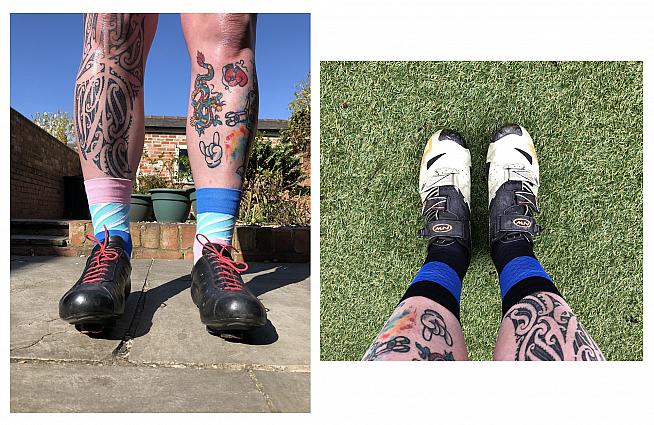 And those are probably their most understated designs!
So if you're in the mood to treat your feet, check out the range of Sporck socks and choose a pair to accentuate your weekend café ride or mid-week criterium.
You won't regret it - oh, and they do caps too. "Caress the effort!"
Sporcks cycling socks, £15.95 - sporcks.co.uk
0 Comments