If you are an urban rider or commuter who feels they really should wear a helmet, but shudders at the sight of the standard sporty offerings, you might want to take a look at Thousand helmets.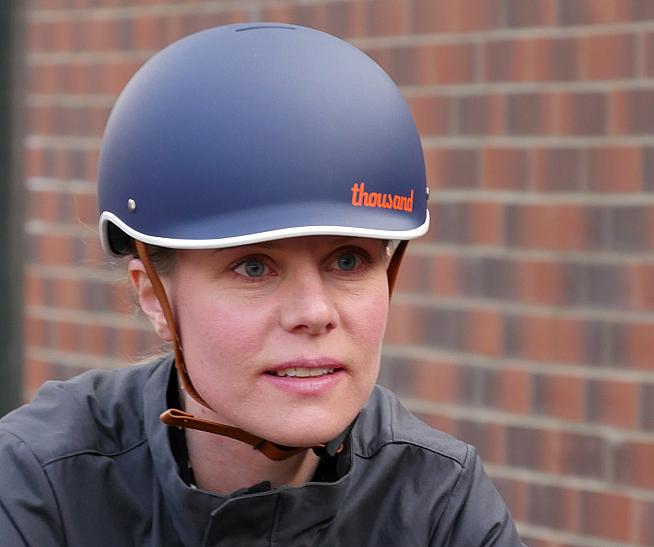 These lovely looking lids have a retro feel, apparently inspired by vintage motorcycle and horse riding helmets. The shape is sleek with minimal fuss and the vintage look is completed with a chin strap made of vegan 'leather'. It also has a very nice magnetic fastener which is easy to open and close.
The helmet's USP is the PopLock, a pop-out section which allows you to fit your lock through the helmet and attach it securely to your bike (rather than fastening the chin strap to the top tube and hoping no one nicks it while you're at the shops).
Thousand is a relatively new US-based company, not well known in the UK, but their designer has designed helmets for brands including Giro and Lazer. Saving me the bother of bouncing my head off some concrete, the Thousand helmet has been tested by people who presumably know what they're doing and it conforms to US and European safety standards.
The helmet comes in a handful of different designs: carbon black, white, navy, gold, a rather gorgeous minty green, hygge-friendly Nordic wood and, for anyone who wishes to pass themselves off as the national commuting champion, there's one with red, white and blue stripes.
My navy helmet from the heritage collection has a matt, rubberised finish which looks fab, but I've found it prone to scratches. It does come with a protective bag, but other finishes may prove a bit more robust.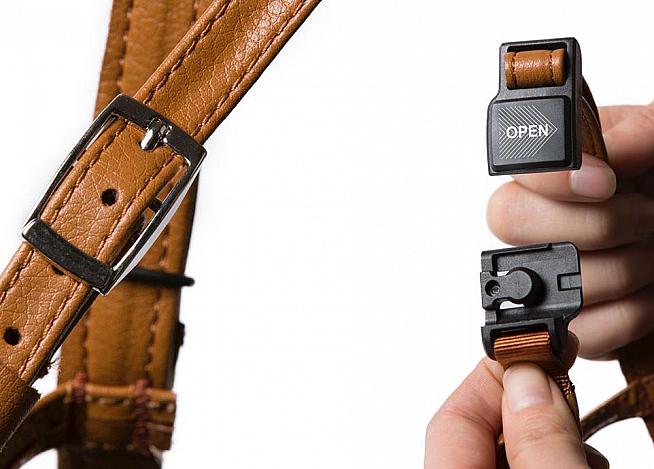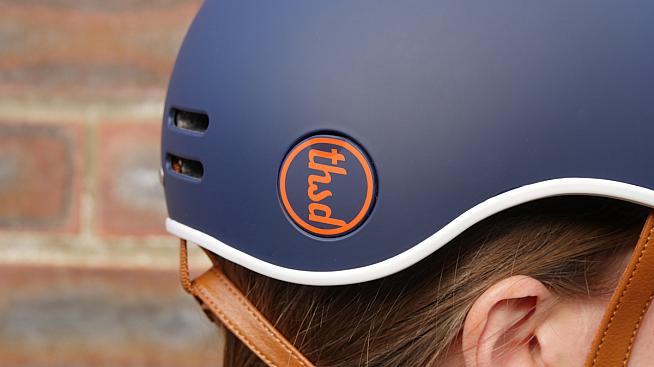 The helmet is comfortable and reasonably light (the size small weighs about 410g) and includes air vents to reduce the chances of your stylish arrival at the office being ruined by an unsightly sweaty head. Whilst these helmets don't offer the same level of venting as a road helmet, I didn't get too hot on my uphill commute home and it gave good protection from the rain. If you commute through the winter, less venting will probably be an advantage.
My only niggle with this helmet is the sizing. Using the sizing chart on Thousand's website I measured my head and found I was right at the top end of a size small (54-57cm). I opted for the small as the website advises the fit is on the generous side and I certainly found this to be the case. Each helmet comes with a spare set of internal pads so customers who find the helmet slightly loose can fit some thicker pads for a snugger fit. I did this, but still found there was a bit more movement in the helmet than I would have liked once the chin strap was tight, and more than you will be used to if your current helmet is adjustable.
In summary, comfortable and infinitely more stylish than your average bike helmet, but check the sizing.
Thousand helmets are not yet widely available on the UK high street, but a couple of London-based bike shops are listed as stockists on the company's website and they are available on line from UK based retailers for between £85 and £105.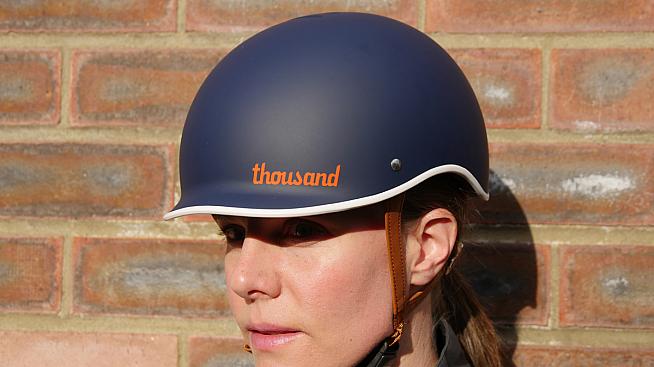 0 Comments