Going against all advice, I changed my bike set-up just before a massive ride. Having trained all winter on my Ribble with Cero AR30 wheels, I was to ride a pair of Curve G4 carbon clinchers on the arduous Etape du Tour.

I had planned to do a couple of test rides on them first, but the demo wheelset I picked up from G!RO Cycling in Esher turned out to be fitted with a Campagnolo freehub - I needed Shimano. Nil desperandum, I thought: the DT Swiss freehubs are a cinch to change, so long as I could relocate one, and thankfully, Jordan at G!RO had one for me so all was not lost.
Teething problems aside, I was really eager to try these wheels out. I first heard of Curve through a chance workplace meeting with Ryan Flinn - aka Rhino, to the many fans of his Indipac video updates earlier this year.
As well as the wheels I got a good look at their awesome Belgie Spirit all-rounder. It looked to me an ideal bike to ride long and frequently, and hopefully I'll get a chance to have a closer look one day soon.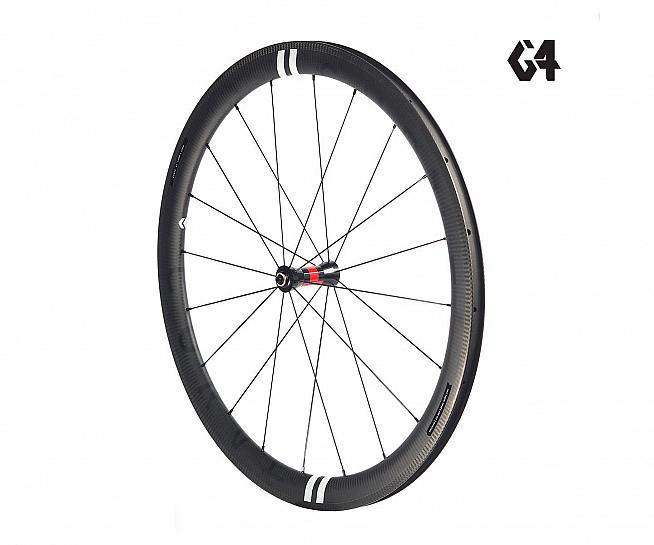 Back to the wheels, and I was immediately struck by the quality and finish on the G4s. They come custom-built on a choice of three hubs, including an achingly desirable Chris King option, but for me the DT Swiss 350 was more than sufficient. I'd never come across their star ratchet freehub system before and was eager to see how it performed under the immense strain of a plus-sized rider like me. Confidence was boosted by the radial, straight-pull spoke lacing.
The rims are available in five depths - 25mm, 35mm, 45mm, 55mm, 70mm - and you can select difefrent depths for front and rear. The wider internal diameter of the clincher rims is beautifully smooth but not tubeless compatible - Curve does not recommend running their wheels tubeless. I was testing 35mm front and back; a good compromise, I think, between aero and lightweight for climbing.
Not that these wheels have any weight issues. Their claimed 1350g overall handicap was checked in the workshop with scepticism and digital scales and was found to be most excellently accurate. Impressive for a pair of wheels that look so, well, sturdy.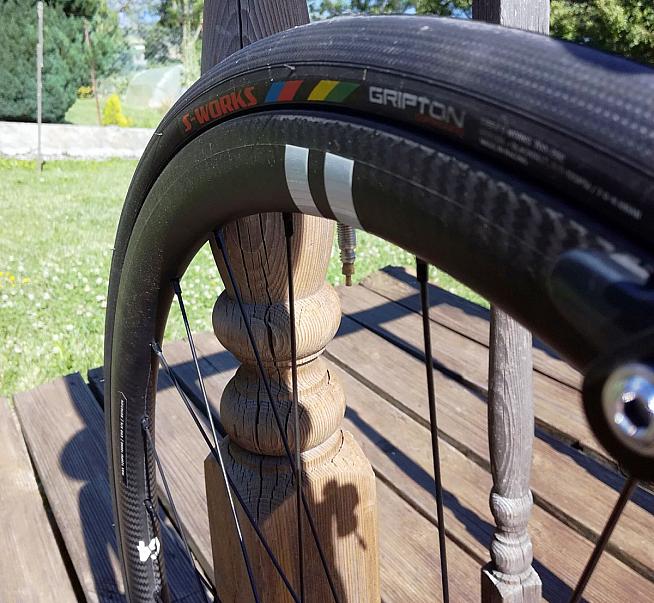 On to Briancon for the Etape, and as soon as I started my ride they felt sure footed and compliant, giving me no early scares on the fast and furious early parcours. French roads are famous for being smooth, and especially so when a Départment expects the Tour to visit, but there are still gutters to explore, even on the finest highways.
Coupled with a brand-new set of S-Works Turbo clinchers, the Curves coped admirably enough to suggest that the Surrey Hills would present no problems. Out of the saddle efforts produced no apparent brake rub, despite the downforce of Monsieur Blobby driving them up the short, sharp climbs of the Durance Valley.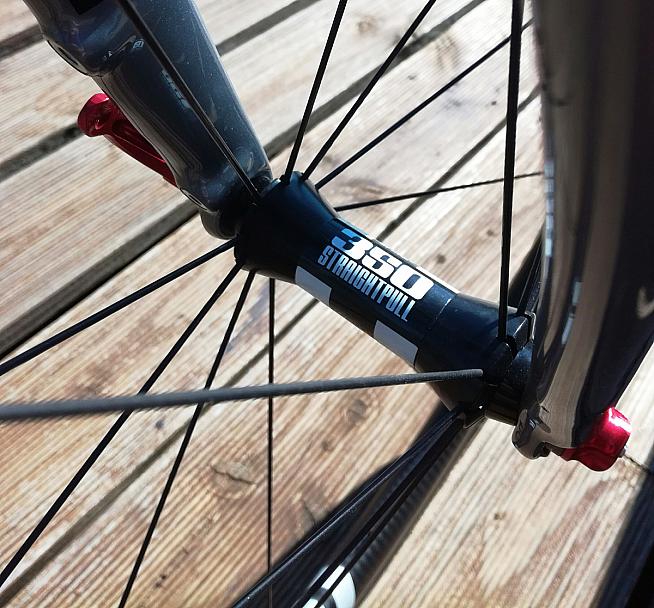 Later, on the first categorised climb up the Ubaye Valley, they spun effortlessly beneath me, rapidly picking up speed on the descent from the Cat 3 Cote de Demoiselles Coiffees; my first real taste of an Alpine descent. For the next two hours, they transported me without complaint towards my nemesis, the Col de Vars.
Sadly, after a minor wobble at the Barcelonette feed station, I had to abandon with heat exhaustion and my Etape adventure had ended. There was, however, one more trial in store for the G4s. After waiting and recovering for an hour at the top of the Vars, and with no sign of the broom wagon, I decided not to pass up the opportunity to properly check these fantastic wheels at speed.
The next 20km and 30 minutes was an absolute delight. Braking was positive and assured (I had fitted new SwissStop Black Princes on Ryan's advice) and the cornering positive, even when a combination of crosswinds and a lack of talent nearly caused an overcooking on the early slopes. The longer I rode, the faster and safer I felt, even having enough confidence to overtake camper vans and trust the wheels and brakes to help me through the next hairpin.
I'm no speed freak descender, but these wheels gave me as much confidence as I needed to push a little harder and I had none of the feared hand cramps that some people had warned me to expect from braking on the longer technical downhills in the Alps.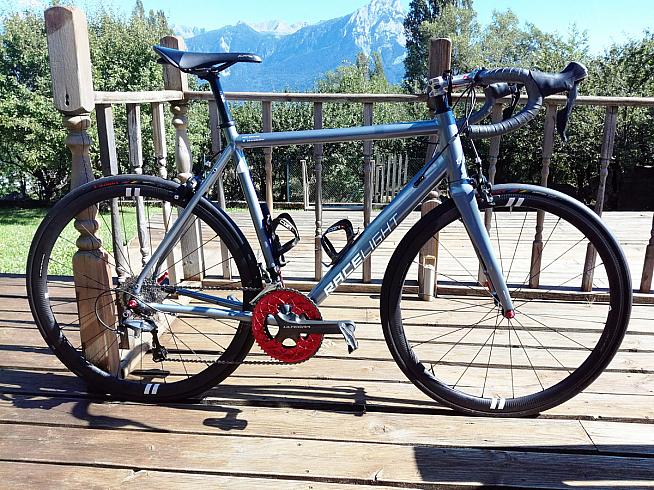 Less than a week later in Northern France I had a chance to try them out in a more day-to-day situation. On a 50km spin around some of my favourite roads in the Mayenne, the G4s still felt amazingly stiff and fast-spinning.
The Alps hadn't given me any opportunities to tackle short, sharp climbs of the sort that are so common in the UK, but there's a village I know with a 20% lung-buster in it, so I pointed my bike that way. Halfway up, when I'm usually hanging on and the gradient gets up to the max, I felt confident enough to push a bit harder. I was rewarded with over a minute's improvement on my PB, on a climb that is normally over four minutes of pure misery.
Impressed as I am with these wheels, I was cruelly reminded of one the shortfalls of carbon braking surfaces as I was caught out in a sudden rainstorm at the end of my ride. Alarmingly, I found greatly reduced bite in the braking performance, where once there'd been rabid Rottweilers. This could be countered by a bit of anticipation, however - earlier application of the anchors to clean the rims of water soon had me halting at junctions safely.
The closest wheels I could compare these Curve G4s to are the Cosmic Pro SLs I recently tried on Mavic's 'Riding Is Believing' program; but for me the G4s win hands down on style, build, weight and performance.
If I had to choose between the two, I'd leave the Mavic wheels and their substandard tyre system to neutral service, and go for Curves every time.
Curve G4 Carbon Road Wheelset, from £1,462 at www.curvecycling.com.au.
0 Comments