The 'p' word - punctures - are a painful fact of life for cyclists, meaning a decent bike pump is an essential bit of kit.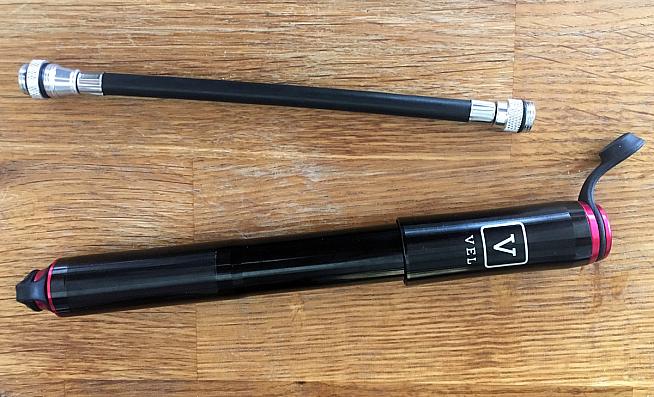 While frame-mounted pumps have their fans, there are plenty of mini pumps out there that will stow away in a jersey pocket. The Vel Air Flow Pump is one of these, coming in at 22cm long and an eminently pocketable 115g in weight.
Made of CNC alloy featuring a glossy black anodised finish with red highlights, it looks and feels like a quality product. A hose connector is concealed within the pump handle under a rubber seal. Unscrewing it for use reveals a Schrader adaptor at one end and Presta at the other, the latter more common in road tubes.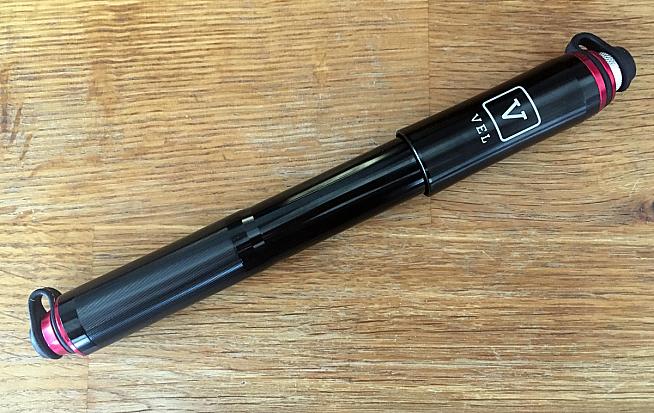 Smaller pumps inevitably sacrifice some efficiency in the quest for portability, but the Vel strikes a nice balance between being compact yet still blasting enough air to quickly get your tyre back up to pressure after a blowout.
Vel claim it's capable of inflating to 120psi. In practice I managed to get to about 80psi in under a minute, but anything above that needs some serious welly - more than I was able to apply.
Still, 80psi should be enough to get you to the nearest track pump, whether that's back home or, if you're on a sportive, the next feed stop.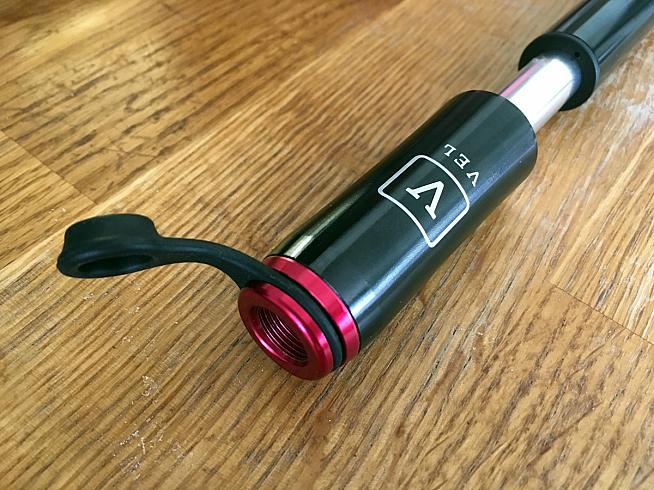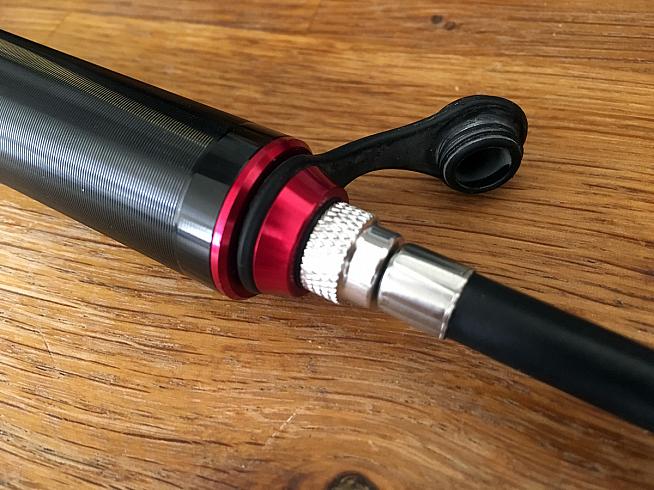 One thing to note - and it's not a quibble, just a tip - is that the Presta adaptor screws securely onto the valve of your inner tube. This means care has to be taken when removing it after inflation, as the inner core of the valve (if it's removable) can sometimes come out along with the adaptor, resulting in instant deflation of your tyre.
The solution, as a ride mate pointed out when this happened to me, is to carefully pre-tighten the valve cores on your inner tubes with a pair of needle-nose pliers when first fitting them.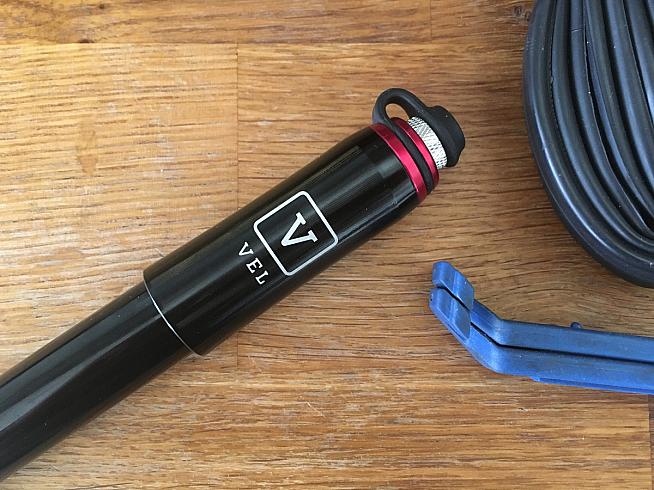 With its solid construction, attractive finish, compact size and, most importantly, effectiveness in inflating inner tubes, the Vel ticks all the boxes. It even comes with a mounting bracket and Velcro strap so you can attach it to your bike frame if you want.
If you're looking for a portable pump you can throw in your pocket before a ride, the Vel Air Flow is a strong contender.
Vel Air Flow Pump, £34.99 from cookecomponents.co.uk
0 Comments