As a cyclist who's always made do with pretty modest equipment, I jumped at the chance to take up Canyon's very kind offer of a spin on a bike of our choosing. Having no experience of aero bikes - and with a touch of scepticism about their benefits - I plumped for the fastest, most aero option: the Aeroad CF SLX.
Turning up at the Rapha clubhouse in Spitalfields market, I was presented with a disc brake-equipped Aeroad CF SLX 8.0 in cherry pepper red. The 8.0 is the least expensive in Canyon's race-oriented Aeroad disc range, although that's not to say it's cheap: this is a pro-level machine with a price tag of £3,799.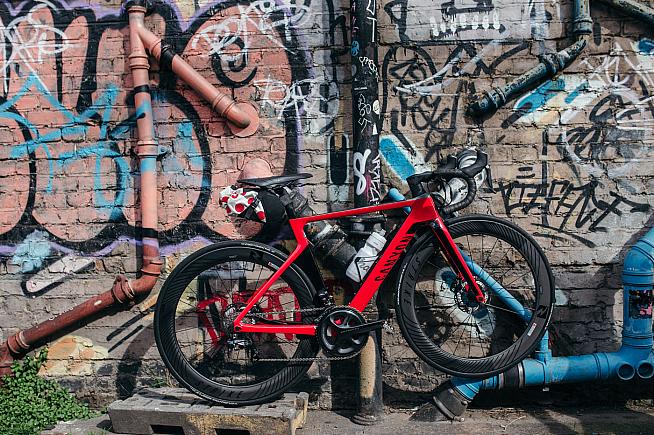 For your money you get the same frameset as raced at WorldTour level by Team Katusha and Movistar, with Reynolds Strike carbon clincher wheels and a full Shimano Ultegra 11-speed mechanical groupset with hydraulic disc brakes.
The build weighs in at a claimed 7.8kg for the size medium I was testing; not quite as svelte as the Canyon Ultimate CF SLX, but certainly an impressive figure for an aero bike with disc brakes.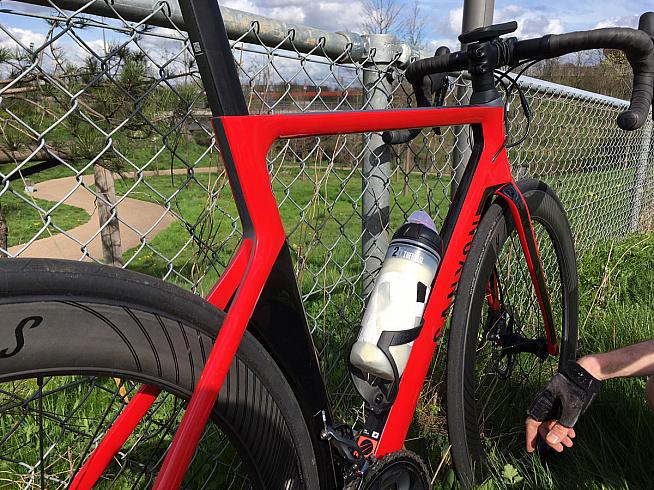 After a chat with a small gathering of cycling journalists over coffee and pastries, we set off for the Lee Valley Velopark. Riding through traffic-heavy east London streets, there wasn't much to report other than it felt nice and light and the braking performance was excellent (as expected). We then got to a spot in Victoria Park where there's a clear, long stretch and it was time to put a little effort in.
As someone who rides a lot, I generally know how fast I'm going and what sort of wattage I'm putting out. With the effort I was putting in I'd expected to look down at my computer and see about 25/26mph (41km/h). When I saw 30mph (48km/h) my eyebrows were raised.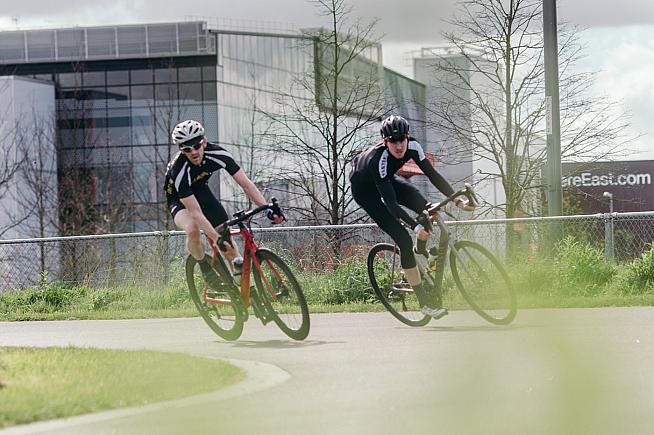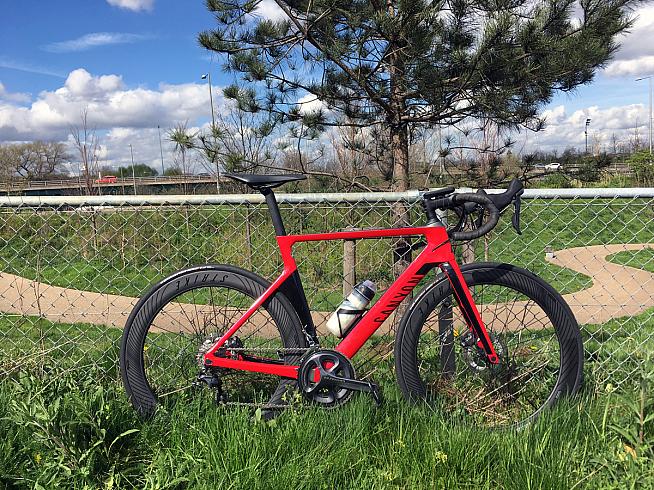 On the VeloPark road circuit it was clear this bike was fast. With relatively modest efforts I was seeing 26mph. With a sustained effort I was hovering around 28/29mph. Even on the inclines these speeds were far easier than they should have been, and 30mph wasn't much trouble. I always seemed to be 3-4mph faster than I'd expect to be for the effort level.
In an ideal world I'd have had my power meter in place, but on the other hand comparing power output to speed achieved would no doubt have shown up just how far off the pace my own bikes are.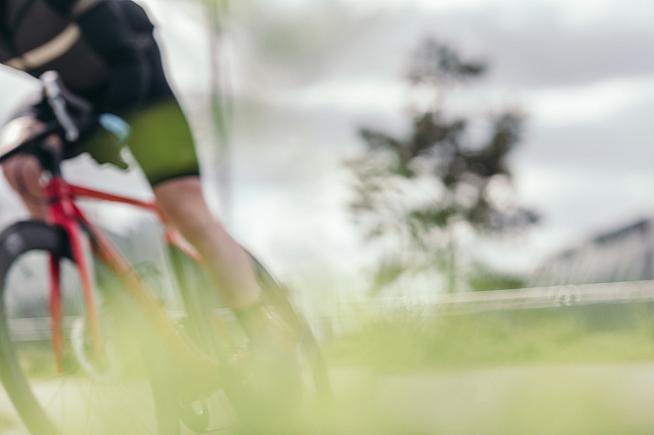 It was a very blustery day with the sort of swirling winds we often get in London. That did cause some issues with the 62mm Reynolds Strike wheels. Whilst I was never in any real danger, I did get shunted to the side a few times and had to approach corners a little gingerly when leaning in.
The Aeroad CF SLX 8.0 is fitted with standard Canyon-branded stem and bars, rather than the integrated H11 Aerocockpit fitted on the top-spec models. I'd have preferred the handlebars a good few centimetres lower (there was about 5cm of spacers fitted) but nonetheless, the handling felt precise and fast - exactly what you'd want on a race bike.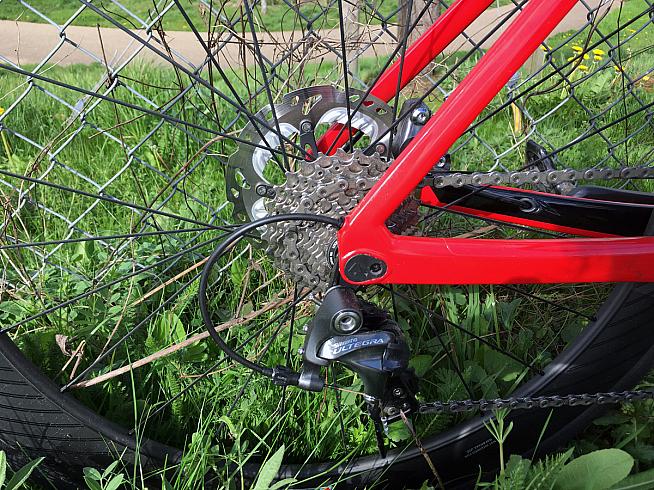 Comfort levels were surprisingly good - the ride was never harsh, and it was no less comfortable than my own endurance-oriented carbon bike which I've done all-day rides on.
A couple of dozen laps of the VeloPark circuit can only tell you so much, but my time on the Aeroad was a very positive experience and I am sold on the aero benefits. The ease with which I got up to speed and maintained that speed was seriously impressive.
I wondered what you get when you pay this sort of money for a bike, and now I know - it's lots of speed for not much effort. Thanks to Canyon and Rapha for being great hosts for the afternoon.
Canyon Aeroad CF SLX 8.0, £3,799 from www.canyon.com
0 Comments