It's official. Spring is here.
I know this is true, although the memory of hailstones bouncing off my face has not quite faded, because in the last few weeks more than one person has recounted a tale of rescuing stray lambs from the roadside; and because the aluminium perennials, which die back every winter, have begun to appear once again in the bike shed at work.
So as commuting season gets underway, I've been giving the SealLine Urban Shoulder Bag a try. As a commuter who is pretty satisfied with my usual waterproof pannier, I was keen to see how I'd get on with a courier-style bag.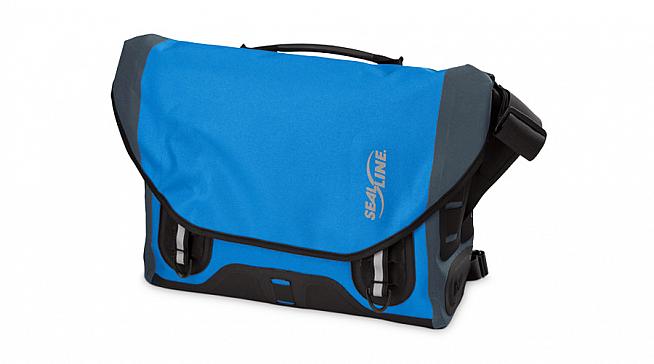 I wasn't familiar with SealLine until I got this bag to test, but they specialise in dry sacks and kayaking kit and parent company Cascade Designs are also responsible for Therma-rest and Platypus hydration packs. SealLine bags are made in the United States and are not widely available in the UK, but you can find them through online retailers priced around £90.
When you look at the urban shoulder bag, SealLine's outdoor credentials are immediately evident. It is sturdy and well constructed from 600 denier (think astoundingly thick tights) urethane-coated polyester and it's very lightweight.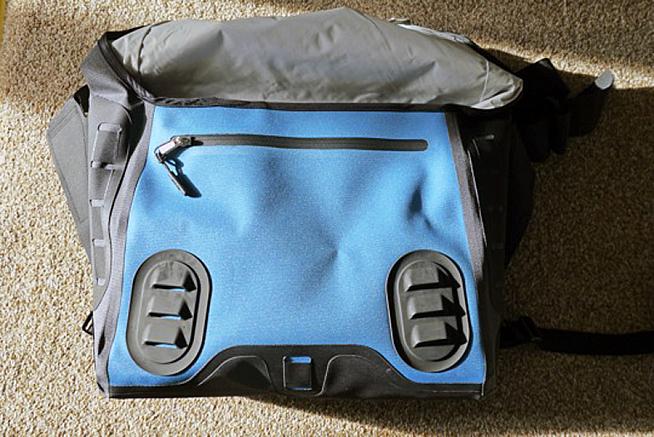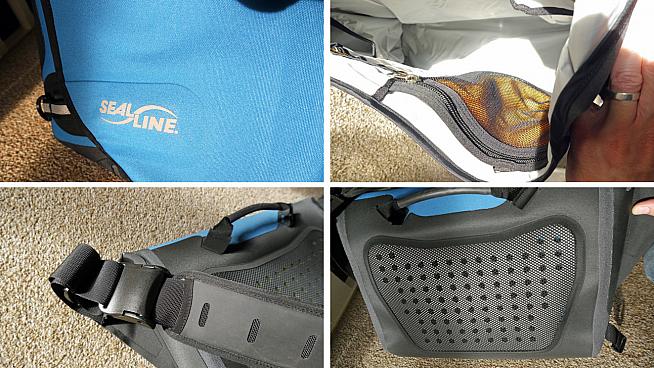 There are some really handy features: a generous external zip pocket, carry handle, padded shoulder strap, reflective detail, a loop for attaching a light, and the back is padded and ventilated.
Inside there are plenty of pockets and dividers. Most intriguingly, the bag has five slots for carrying pens. Five! I consider myself organised if I have one pen on me. Frankly we should all be a little scared of anyone who has planned ahead for the day when four of their ballpoints give out on them simultaneously.
The urban bags also have a system called MAP (modular accessory pocket) should you wish to add extra bits like a mobile electronic case or another zip pocket for extra pens (or more sensibly, for easy access to a phone or keys).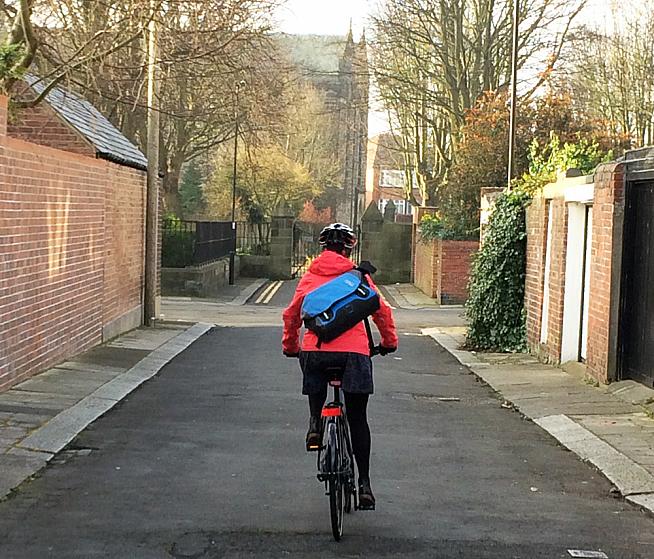 I was a little dubious about the volume of the bag. At 16 litres, the small version of the urban shoulder bag was always going to struggle to cope with my tendency to cram everything from gym kit to assorted vegetables purchased for that evening's meal into its modest interior. For those who don't or can't travel light, this bag is also available in a more generous 23 litre version.
In practice the 16 litre version was fine for picking up a few items from the shop and for days when I didn't need to carry much to the office, but really wasn't big enough for my everyday commuting needs. This was compounded by SealLine's Quick-Clip closure system (a simple metal hook which fastens securely into a choice of three stiff rubber slots). It's designed to give quick, one-handed access to the external zip pocket and contents of the bag, which it does fairly well when the bag isn't too full. However, unlike a roll top bag or adjustable straps, it is unforgiving of efforts to shoehorn extra stuff inside. Once it's full, it's full.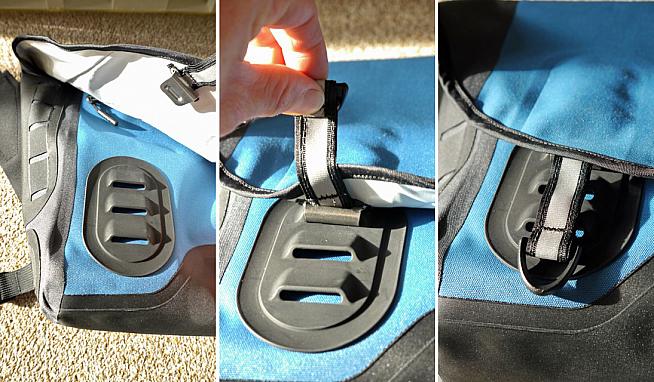 Putting my doubts to one side, I packed the bag for work one morning, shortened the shoulder strap and, being left-handed, instinctively flung it over my right shoulder, reaching down to adjust the strap with my left hand. After a bit of futile hand-flapping and brow-furrowing I realised I couldn't adjust the bag with my left hand and began to waft helplessly over my right shoulder, where the plastic adjustment catch sat just out of reach. At this point I may have emitted a small pained sound. My husband, glancing up, put down his toast and hovered nearby apparently ready to put me in the recovery position.
While this bag is designed to be adjusted while you're wearing it, this only seems to work one way - the right-handed way. Or the wrong way, as I prefer to think of it. There is also a waist belt, which clips to a loop on the strap across the front of your body, securing the bag in place. As a woman I didn't find this very comfortable (or flattering).
On the ride itself, the bag felt secure and didn't move around, although I did find it bumped off the saddle whenever I stopped at traffic lights and shifted forward over the top tube to put down a foot. Overall it was fine on short journeys, but I didn't find the courier-style cross-body strap to be particularly comfortable, and the weight of the bag also put pressure on the straps around my ribs. Adjusting the straps didn't seem to make a significant difference. Once off the bike though, it was perfectly comfortable to carry as a shoulder bag.
This is by no means a bad product. It just didn't really work for me as my main commuting bag. The small urban shoulder bag is strong and well-made and would probably be great for a right-handed bloke who travels light, commutes year round and has a penchant for pens. SealLine's urban range also includes a roll-top backpack, which looks fantastic and would probably be perfect for my commuting needs, so I certainly wouldn't write them off - just check out the options before you buy, and get an idea of which one's best for you.
SealLine Urban Shoulder Bag (small), £120. www.cascadedesigns.com
0 Comments